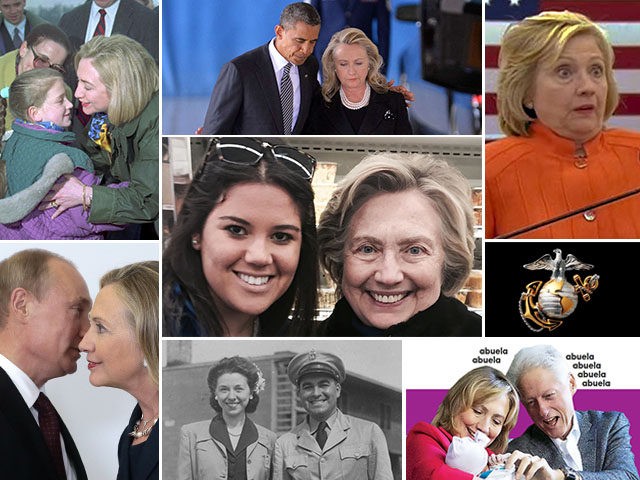 Hillary and her worshipful followers manufacture and push #FakeNews…
Sassy Liberty AMERICA'S FREEDOM FIGHTER –
ADVERTISEMENT - STORY CONTINUES BELOW
Mainstream media is busily bashing so-called "Fake News," yet continue to have no issue with their own dissemination and propagation of the same. All those Americans struggling to stay employed, widespread cynicism towards the government , international instability, and two administrations in a row that just can't stop turning our children into cannon fodder for their own greed and conquest in the Middle East…Oh but the Democrats lost because of Russia!
take our poll - story continues below
Whom do you consider to be the most corrupt Democrat Politician?
Completing this poll grants you access to AFF updates free of charge. You may opt out at anytime. You also agree to this site's Privacy Policy and Terms of Use.
That, my friends, is one of THE most unproductive and dishonest ways to spin an election that I have ever heard! Fake News is a serious case of denial, a refusal to accept that one's policies and ideology just were NOT wanted by enough voters, along with a slew of regulations and practices for the legacy of the current regime are likely to get tossed in the trash where they belong. 
Now Hillary and her followers are disseminating #FakeNews themselves starting with John Podesta's emails released by WikiLeaks starting back in October.  Hillary Clinton's campaign's media spokespeople adopted a strategy of outright lying to the American people claiming that the emails were doctored or fabricated with no factual basis whatsoever and, of course, they should be ignored. The most aggressive peddlers of this work of fiction was MSNBC news personalities – JoyAnn Reid and Malcolm Nance, The Atlantic's David Frum, and Newsweek'sKurt Eichenwald.
ADVERTISEMENT - STORY CONTINUES BELOW
Then Hillary herself has pushed the #FakeNews agenda over and over again. She wants Congress to stop people from reading "fake news" — after spending her political career promoting and defending herself with the exact same thing. Her cries about so-called #FakeNews are a very transparent attempt to censor and silence dissenting opinions.
ADVERTISEMENT - STORY CONTINUES BELOW
"The epidemic of malicious fake news and false propaganda that flooded social media over the past year — it's now clear that so-called fake news can have real world consequences," Hillary said. "This isn't about politics or bipartisanship. Lives are at risk. It's a danger that must be addressed and addressed quickly."
But as usual, the rules only apply to us peasants, not to Hillary herself. Here are 8 times Hillary herself pushed #FakeNews to further her own agenda —
1. "Landing Under Sniper Fire"
In 2008, she said of her 1996 trip to Bosnia:
"I remember landing under sniper fire. There was supposed to be some kind of a greeting ceremony at the airport, but instead, we just ran with our heads down to get into the vehicles to get to our base."
2. Her grandmother was an immigrant
The very first week of her doomed 2nd bid for the presidency in Iowa, Hillary told the audience that "I think if we were to just go around this room, there are a lot of immigrant stories. All my grandparents, you know, came over here and you know my grandfather went to work in lace mill in Scranton, Pennsylvania and worked there until he retired at 65."
Except, even the left-wing PolitiFact called her out for this whopper.
Clinton's paternal grandfather, Hugh Rodham Sr., was born in England, but her three other grandparents were born in the United States.

Hugh Rodham's wife, Hanna (also Hannah) Jones Rodham, was born in Scranton, Pa., to Welsh parents a couple years after they emigrated. Census, civil and military records show Clinton's maternal grandparents, Della and Edwin Howell, were born in Illinois. (Della's mother was the one great-grandparent born in the United States.)
3. A recruiter shut down her attempt to join the Marines because she was a woman
"You're too old, you can't see and you're a woman," Mrs. Clinton said she was told, adding that the recruiter dismissed her by suggesting she try the Army. "Maybe the dogs would take you," she recalled the recruiter saying.
Thanks to Wikileaks, we learned that she told a different story at a high dollar paid speech in 2013.
4. The Benghazi attack was a protest against a YouTube video
Several family members of Benghazi victims say that Hillary told them privately that a random YouTube video about Mohammed, the author of the Quran, caused the deaths of their loved ones. To make her lie even more dastardly, she said this while standing in the same room as the caskets of the four slain Americans. But the very same week, Hillary told the Prime Minister of Egypt and her own daughter, Chelsea, that the attack was terrorism.
5. She never sent or received classified email on her homebrew email server
"I did not email any classified material to anyone on my email. There is no classified material. I'm certainly well aware of the classification requirements and did not send classified material." — March 2015

"I never sent or received any classified material." — February 2016
6. Russia was behind Wikileaks' release of John Podesta's emails
Hillary attempt to deflected conversations about her paid private speeches by attacking , Wikileaks during the 3rd Presidential debate.
What's really important about WikiLeaks is that the Russian government has engaged in espionage against Americans. They have hacked American websites, American accounts of private people, of institutions. Then they have given that information to WikiLeaks for the purpose of putting it on the Internet. This has come from the highest levels of the Russian government, clearly, from Putin himself, in an effort — as 17 of our intelligence agencies have confirmed — to influence our election.
7. She's a sweet grandma
One of the biggest efforts of the Hillary run for president was an effort to humanize herself. She took selfies and danced with celebs, made cringe-worthy  Snapchat videos, and in an effort to be humorous she made the worst Pokémon Go pun possible.  All of that to fight the critics calling her a fake and a fraud. She tried her utmost to convince the world that she was the so-called "love and kindness" candidate of the 2016 race. She failed miserably.
8. A stranger just happened to find me in public!
Hillary's attempts at fake news propaganda has not stopped even after the election.
In her own words, Hillary has stated she has not driven a car since 1996.  She has also revealed that she employs Oscar Flores to manage her home in Chappaqua, NY.  Yet in spite of all of that, she expects the American people to believe that yet she and Bill obviously went out for groceries before Thanksgiving where she just HAPPENED to be spotted by a marketing manager.  A marketing manager who also just happened to take a video of Hillary casting her ballot and also just happened to attend the third general-election presidential debate in Las Vegas, NV.
https://twitter.com/JackPosobiec/status/802082005433405440?ref_src=twsrc%5Etfw
h/t – the Intercept
I VOTED FOR DONALD TRUMP AND TOGETHER WE WILL MAKE AMERICA GREAT AGAIN!
Dean James III% AMERICA'S FREEDOM FIGHTERS
 Please share this on all Social Media!
Facebook Has Banned Us!
The leftists at Facebook decided they didn't like our message, so they removed our page and are censoring us. Help us fight back and subscribe to our newsletter so that you can stay up-to-date with everything Facebook doesn't want you to see!
Disqus Comments