Sassy Liberty AMERICA'S FREEDOM FIGHTERS –
The massive, utter, and complete hypocrisy on display by liberal America and their corporations for hire is simply astounding when on full display.  You simply cannot make this up folks! Fox News cans Bill O'Reilly after a more than a 20-year lucrative career where he was still the top rated news personality as a result of an advertising boycott.
One sponsor after another pulls up stakes on O'Reilly because of these allegations of sexual harassment with headlines like these all over the place from big names with deep pockets.
ADVERTISEMENT - STORY CONTINUES BELOW
Here is this story on Hyundai and Bill O'Reilly per Mediaite. The headline reads –
Hyundai Dumps Bill O'Reilly as Advertiser Backlash Grows
take our poll - story continues below
Completing this poll grants you access to AFF updates free of charge. You may opt out at anytime. You also agree to this site's Privacy Policy and Terms of Use.
The story then links to this Buzzfeed story that quotes this official statement from Hyundai, stating –
"We had upcoming advertising spots on the show but are reallocating them due to the recent and disturbing allegations," the carmaker said in a statement. "As a company we seek to partner with companies and programming that share our values of inclusion and diversity. We will continue to monitor and evaluate the situation as we plan future advertising decisions."
Except…wait….REWIND….
Hyundai says —
ADVERTISEMENT - STORY CONTINUES BELOW
"As a company, we seek to partner with companies and programming that share our values of inclusion and diversity."
Really? Are you SURE that's the STORY you want to stick with?
Here's a story there seems to really be lacking that partnership between companies and programming that you CLAIM you want SHARE values and inclusion with — and this directly from the company news site – Hyundai News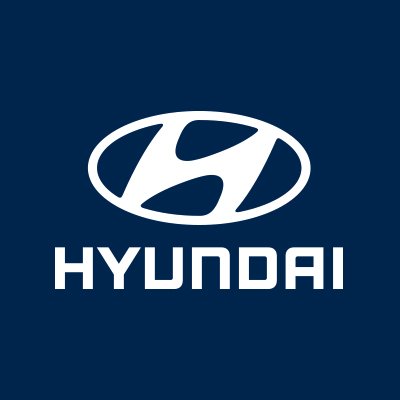 "HYUNDAI IS EXPANDING ITS GOLF PRESENCE BY BECOMING THE OFFICIAL VEHICLE OF THE HUMANA CHALLENGE IN PARTNERSHIP WITH THE CLINTON FOUNDATION AND VEHICLE PARTNER FOR THE FARMERS INSURANCE OPEN."
Hello? Hyundai is boasting of its "partnership with the Clinton Foundation"? As in sexual deviant Bill Clinton with a list of victims longer than my arm that dates back longer than I have been alive Bill Clinton?
ADVERTISEMENT - STORY CONTINUES BELOW
The Bill Clinton as discussed here on NBC by Juanita Broaddrick? THAT Bill Clinton?
"Then he tries to kiss me again. And the second time he tries to kiss me he starts biting my lip.… He starts to, um, bite on my top lip and I tried to pull away from him. And then he forces me down on the bed. And I just was very frightened, and I tried to get away from him and I told him 'No,' that I didn't want this to happen but he wouldn't listen to me.… It was a real panicky, panicky situation. I was even to the point where I was getting very noisy, you know, yelling to 'Please stop.' And that's when he pressed down on my right shoulder and he would bite my lip.… When everything was over with, he got up and straightened himself, and I was crying at the moment and he walks to the door, and calmly puts on his sunglasses. And before he goes out the door he says 'You better get some ice on that.' And he turned and went out the door."
So let's try that again Hyundai – one more time, with feeling – you are boasting of a partnership with a foundation run by a man accused of rape in specific, excruciating, and unwavering detail….
Double Standard Much?
Or how about this mindboggling nugget of hypocrisy from another suddenly ex-O'Reilly sponsor – Allstate Insurance.  Take this ridiculous statement on AllState's alliance with Juanita Broaddrick's attacker — from the Clinton Foundation itself.
The headline reads –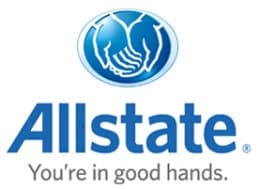 COMMITMENT TO ACTION

The Allstate Foundation Domestic Violence Program

Commitment by Allstate Foundation
And out pours this statement — without the slightest hint of irony:
"In 2010, the Allstate Foundation committed to developing a domestic violence program that draws upon the same knowledge and resources the company uses to help customers understand and manage their own finances, thereby helping domestic violence survivors build financial capacity and break the cycle of violence. The centerpiece of the program is the Moving Ahead through Financial Management curriculum, a comprehensive financial education package specifically designed to provide easily accessible information to women planning to leave, or who have left, an abusive relationship."
RIGHT….ok.  Congrats on developing that domestic violence program on the back of the victims of the head of a foundation who is specifically and in detail accused of — what? Yep –  sexual violence. Are you SURE you are in good hands with Allstate?
Then there's Mitsubishi. Here's what Mitsubishi has to say on Bill O'Reilly –
"Mitsubishi Motors takes these allegations very seriously and we have decided that we will pull our advertising at the present time. We will continue to monitor this situation as we assess our long-term strategy."
But when it comes to Bill Clinton? Here is this statement directly from Mitsubishi's Corporate Headquarters –
MITSUBISHI MOTORS CORPORATION SIGNS MEMORANDUM OF UNDERSTANDING WITH THE CLINTON CLIMATE INITIATIVE
Then there's this release from Mitsubishi that reads, in part –
"Mitsubishi Motors Corporation (MMC) has signed a cooperative Memorandum of Understanding (MoU) regarding the popularisation of electric vehicles (EV) with the Clinton Climate Initiative (CCI), a program of the William J. Clinton Foundation. The move signifies MMC's commitment to "Leading the EV era, towards a sustainable future" as laid out in its "Mitsubishi Group Environmental Vision 2020," MMC's environmental policy, part of which is to proactively collaborate with various partners in creating a pleasing and low-carbon society."
The hypocrisy that continues to be uncovered in this story regarding Bill O'Reilly's ouster from Fox News is truly astounding.  Please contact these companies corporate offices to let them know that you as an American are very aware of their disgusting hypocrisy and how you intend to act accordingly.
For what it's worth, O'Reilly's attorneys said they have irrefutable evidence that the smear campaign against him is being orchestrated by a left-wing activist group.
Marc E Kasowitz, attorney for Bill O'Reilly said in a statement: 'Bill O'Reilly has been subjected to a brutal campaign of character assassination that is unprecedented in post-McCarthyist America.

'This law firm has uncovered evidence that the smear campaign is being orchestrated by a far-left organization bent on destroying O'Reilly for political and financial reasons.

'That evidence will be put forth shortly and is irrefutable.'

An earlier statement from O'Reilly's lawyer said: 'It is outrageous that an allegation from an anonymous person about something that purportedly happened a decade ago is being treated as fact, especially when there is an obviously orchestrated campaign by activists and lawyers to destroy Mr. O'Reilly and enrich themselves through publicity driven donations.'
More to come as this story continues to develop.
God Bless.
Here's How To Be Sure To Continue Seeing Our Content On Facebook
TOGETHER WE WILL MAKE AMERICA GREAT AGAIN!
Dean James III% AMERICA'S FREEDOM FIGHTERS
Please like and share on Facebook and Twitter!
Facebook Has Banned Us!
The leftists at Facebook decided they didn't like our message, so they removed our page and are censoring us. Help us fight back and subscribe to our newsletter so that you can stay up-to-date with everything Facebook doesn't want you to see!
Disqus Comments