Sassy Liberty AMERICA'S FREEDOM FIGHTERS –
As if fleecing the American people to globe trot at taxpayer expense weren't enough. Financing themselves in the lifestyle to which they believe they should be due on the tab of hard working Americans everywhere, the Obamas aren't done.  No, they won't be going quietly.  The Obamas are taking their cues straight from the Clinton Crime Family themselves and starting their very own "foundation."
As they leave the White House FINALLY, the Obamas are begging Americans for contributions to the newly dubbed Obama Foundation which they claim will be designated a "startup for citizenship" that will be located on the South Side of Chicago.
ADVERTISEMENT - STORY CONTINUES BELOW
Obama stated in a video message in his attempts to continue to dupe American people –
take our poll - story continues below

Completing this poll grants you access to AFF updates free of charge. You may opt out at anytime. You also agree to this site's Privacy Policy and Terms of Use.

"More than a library or museum, it will be a living, working center for citizenship. That's why we want to hear from you. Tell us what you want this project to be."

ADVERTISEMENT - STORY CONTINUES BELOW
According to the foundation's website, obama.org, they intend to focus on developing the next generation of citizens — and what it means to be a good citizen in the 21st century." In other words, they are working on developing a whole new, larger generation of voters, ones that will vote democrat and follow lock-step with the leftist, socialist, progressive, liberal agenda.
ADVERTISEMENT - STORY CONTINUES BELOW
Isn't there some sort of antibiotic that will clear up this Obama infection that has infected America in the last 8 years?  It seems that no matter how hard we try we just can't seem to shake them, kind of reminds me of a MRSA infection. It took the Obamas and their regime two months of endless goodbyes, only to take a mere half day to launch their latest scheme to fleece the American people. All they did was change address and the methods with which they are using in their attempts to add zeros and commas to their bank account and to continue to further infect America with their liberal poison.
Now they're in Palm Springs or wherever, living large off of their connections and God knows what other money they managed through green energy, sustainable development, support from George Soros, skimming or whatever else they think they can and likely will get away with to acquire for their own personal use.
This is simply the Clinton Foundation with a tan in the Obamas' efforts to continue their parasitic feeding on the American people, the black community specifically.  Obama plans to take a break from golfing, race baiting, pandering, and agitating the masses.  Apparently, his shoulder is bothering him from patting himself on the back too much.  Perhaps he plans to slow down and relax a bit, and only tell the American people how amazing and wonderful he is with every third breath instead of every other one.
As for Michelle, she has been pushing the vacation and concert schedule way too hard. Apparently, she simply needs a vacation from her vacation?  She attempts to reassure the American people, stating, "So we might not be online quite as much as you're used to seeing us."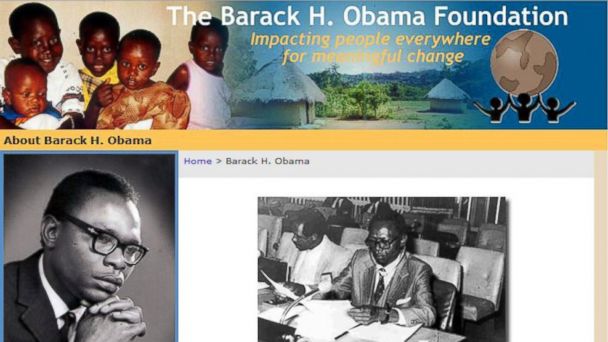 I guess the Obamas missed the memo.  OBAMA IS NOT THE PRESIDENT ANYMORE!!!  He isn't supposed to be ON at all!  This is not his time to shine.  This is not his time AT all.
It's no accident that Rahm Emanuel was prepositioned as the mayor there years ago and withstood calls for his resignation. Obama's going to have projects all over the city, the country, and the world, he says. Just envision Chicago under Al Capone, only bigger.
Obama claims – "More than a library or museum, it will be a living, working center for citizenship."
That's Alinsky code for a Democrat communism indoctrination and re-education facility.
He says, "That's why we want to hear from you."
That's more code for they are going to need lots and lots of money, from Soros, Steiner, and other stupid liberals ready to be fleeced at the grass roots level.
Obama says "Tell us what you want this project to be."
Abandoned, trashed, discarded sounds just dandy to me!
He adds, "And tell us what's on your mind."
Just like MRSA, nasty antibiotic resistant infection that just refuses to go away!
h/t – the Hill
God Bless.
Here's How To Be Sure To Continue Seeing Our Content On Facebook
TOGETHER WE WILL MAKE AMERICA GREAT AGAIN!
Dean James III% AMERICA'S FREEDOM FIGHTERS
Please like and share on Facebook and Twitter!
Facebook Has Banned Us!
The leftists at Facebook decided they didn't like our message, so they removed our page and are censoring us. Help us fight back and subscribe to our newsletter so that you can stay up-to-date with everything Facebook doesn't want you to see!
Disqus Comments