Sassy Liberty AMERICA'S FREEDOM FIGHTERS –
The Anti-Civil Liberties Union…..oops I mean The American Civil Liberties Union issued what they have dubbed a "Travel Advisory" as of yesterday morning as a means to bully the state of Texas.
The organization warned of "widespread racial profiling, baseless scrutiny, and illegal arrests of citizens and non-citizens alike" that will result from the state's new "sanctuary" ban.
ADVERTISEMENT - STORY CONTINUES BELOW
Texas Gov. Greg Abbot signed Senate Bill 4 into law on Sunday that prevents any jurisdiction within the boundaries of Texas from enacting or following "sanctuary" policies.
take our poll - story continues below
Whom do you consider to be the most corrupt Democrat Politician?
Completing this poll grants you access to AFF updates free of charge. You may opt out at anytime. You also agree to this site's Privacy Policy and Terms of Use.
It also allows for and established criminal and civil penalties for any local officials that refuse comply with federal immigration authorities.
ADVERTISEMENT - STORY CONTINUES BELOW
The law also has a provision allowing law enforcement officials to inquire after immigration status when an individual has been detained. SB4 goes into effect in September.
ADVERTISEMENT - STORY CONTINUES BELOW
Despite the fact that the law clearly mirrors federal immigration law the ACLU swiftly declared travelers to Texas should "anticipate the possible violation of their constitutional rights when stopped by law enforcement."
Excuse me, but when did enforcing federal immigration law become a violation of anybody's constitutional rights and furthermore when did illegal aliens get constitutional rights?
Lorella Praeli, the ACLU's director of immigration policy and campaigns, said in a statement-
"The ACLU's goal is to protect all Texans and all people traveling through Texas — regardless of their immigration status — from illegal harassment by law enforcement. Texas is a state with deep Mexican roots and home to immigrants from all walks of life. Many of us fit the racial profile that the police in Texas will use to enforce President Donald Trump's draconian deportation force."
Ira Mehlman, director of media relations for the Federation for American Immigration Reform (FAIR), responded in a statement of her own-
"The ACLU's claim that SB4 violates them by default is categorically false. SB4 is not a violation of anybody's constitutional rights. You don't have a constitutional right to be in the United States illegally. Enforcing immigration law is not violation of anybody's constitutional rights."
The utter hysteria that groups like the ACLU are trying to raise in Texas is totally without merit or any basis in fact.  There is no cause for it.  The ACLU's argument that the "racist" bill institutes a "show me your papers" culture that forces Texas law enforcement officials "to comply with the federal government's constitutionally flawed use of detainer requests" is unfounded.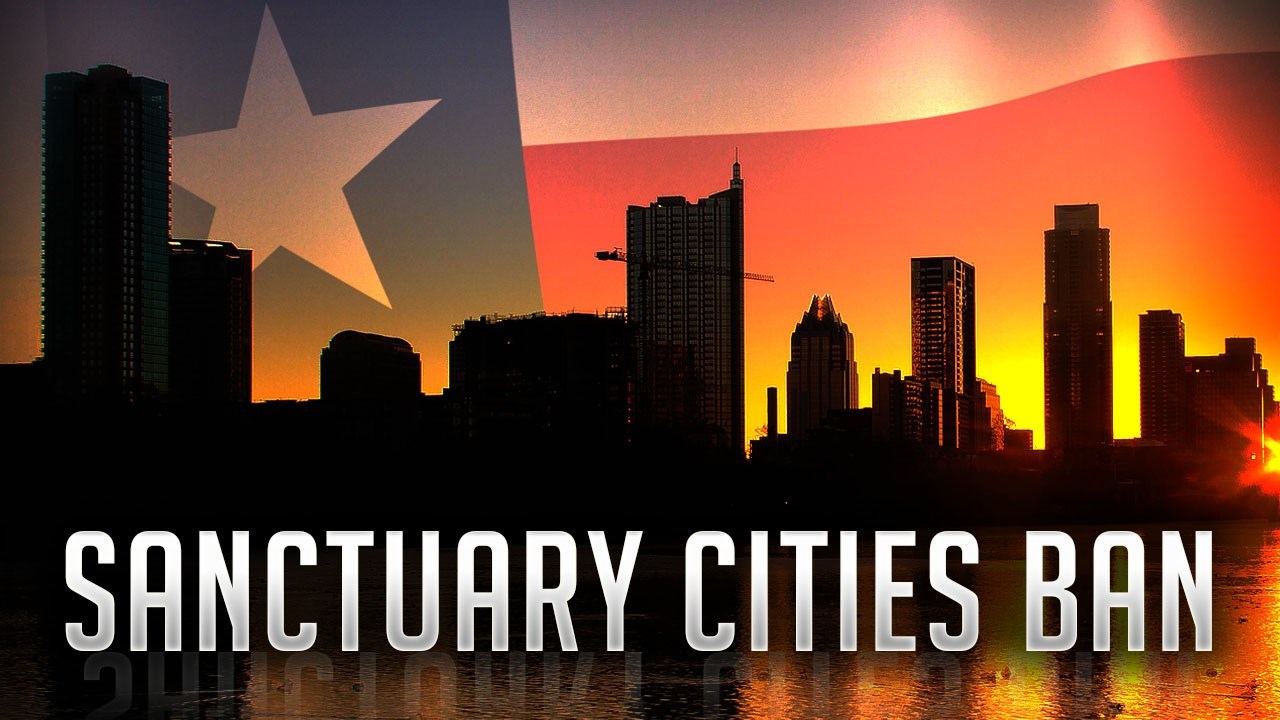 Mehlman correctly notes –
"It's completely without basis. Under SB4, police have to have probable cause before they can do anything. They can't just stop people randomly. They can't just … launch an investigation into somebody's immigration status unless there is probable cause to believe that person is in the United States illegally.

Police have to act on reasonable suspicion whether it's immigration violation or anything else. They can't just randomly pick people out on the street and investigate them," Mehlman added. "Any law can possibly be abused, but it doesn't mean that we shouldn't have laws."
The travel alert is little more that a cheap publicity stunt put forth by the ACLU to garner support from bleeding heart liberals and leftists to garner support for their open borders policies and perhaps even for the purposes of fundraising for the rounds of baseless lawsuits that they are planning to file and that Texas taxpayers will have to pay to fend off.
So it's either be victimized by roving bands of criminal cartels and have our schools and public resources stressed to the max at taxpayer expense or may laws in attempts to fight back and be bankrupted by legal fees fighting them in court……it never ends with these filthy communist liberals.
Terri Burke, executive director of the Texas ACLU, said in the group's statement –
"We plan to fight this racist and wrongheaded law in the courts and in the streets. Until we defeat it, everyone traveling in or to Texas needs to be aware of what's in store for them.

It is simply a matter of time before illegal arrests occur," Burke warned. "Local law enforcement will have to decide between violating a person's rights and being severely fined, thrown in jail, or even being removed from office for choosing not to do so."
Mehlman has suggested that bill supporters take control of the narrative — get out there and let people know exactly WHAT this bill does and does NOT do because the ACLU is not going to stop with spouting alarmist rhetoric that distorts the purpose and reasoning behind the SB4 bill.
"Look, the groups and the individuals who are just opposed to any kind of enforcement, they're going to raise a fuss about anything, and they're going to try to twist all of these enforcement efforts into something that is nefarious. And it's not. This is a tactic — I think, part of it is intended to bring some kind of financial pressure on Texas, to discourage people from visiting Texas, you know, hoping to hurt the state's economy."
Texas – we stand WITH you in your efforts to protect yourselves, your families, your assets, and your homes.
Source- AFF
Copyright 2017 Americas Freedom Fighters/ AFF Media. All rights reserved. This material may not be published, broadcast, rewritten, or redistributed.
Facebook Has Banned Us!
The leftists at Facebook decided they didn't like our message, so they removed our page and are censoring us. Help us fight back and subscribe to our newsletter so that you can stay up-to-date with everything Facebook doesn't want you to see!
Disqus Comments