Insane liberal gun-grabbing pile of garbage
Posted By DINO PORRAZZO at AMERICAS FREEDOM FIGHTERS
The attack on your 2nd Amendment right's is happening and we do not have honest and steadfast republican and conservative politicians in office to stand up for your rights.
Biden and Harris have long stated that they intend to re-write the 2nd Amendment and go after firearms and people did not think they would actually be able to follow through and yet, here we are.
Dozens of House Republicans are urging the Senate to oppose President Biden's nomination of David Chipman as director of the Bureau of Alcohol, Tobacco and Firearms (ATF), calling him an "enemy of the 2nd Amendment" and saying his confirmation would "jeopardize" the constitutional rights of gun owners, FOX News reports.
Biden last month nominated Chipman, a former federal agent and adviser at the gun control group Giffords, to be director of ATF.
Fox News obtained a letter House Republican Study Committee Chair Jim Banks, R-Ind., and 68 other House GOP members penned to Senate Majority Leader Chuck Schumer, D-N.Y., and Senate Minority Leader Mitch McConnell. R-Ky., on Monday.
In the letter, the GOP members described Chipman as a "long time gun control activist and lobbyist."
David Chipman is a complete democrat activist, he will go after your firearms all the while he will keep his own and use his agencies to take yours, by force if necessary.
Make no mistake, this is the Democrat's head-hunter when it comes to gestapo like tactics to disarm citizens in The United States.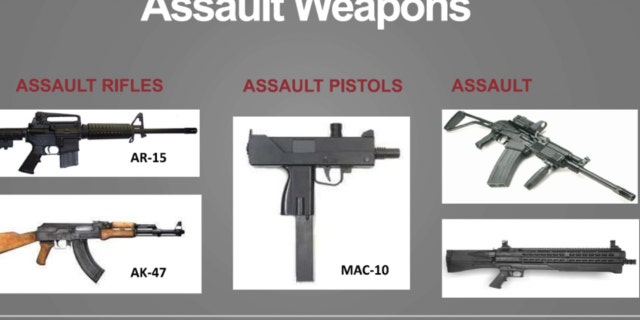 Fox News continued, "His beliefs and hostile attitude toward the rights of gun owners are well known," the GOP Letter wrote. "Thus, we respectfully ask that you oppose his confirmation."
Republicans cited Chipman's record, saying that in October 2018 he argued in favor of subjecting all AR-15s and potentially all semi-automatic rifles to regulation under the National Firearms Act.
"As a former agent of the ATF, Chipman knows all too well that such action would effectively ban the most popular rifle in America as well as most other items regulated under the National Firearms Act," they wrote.

"If confirmed, David Chipman would use every tool at his disposal to attack American gun owners and we respectfully ask you to oppose any and all action that would advance his confirmation in the Senate," they wrote.
Republicans argued that Chipman's confirmation would "threaten the landscape of firearm ownership for generations of Americans to come."
In true fashion, we expect the GOP to cave and allow the extreme lefty to be confirmed into office and begin the power grab by federal law enforcement agencies.
Most people do not realize the extreme measures David Chipman wants to use and how he intends on carrying out the democrats desire to disarm American citizens.
In another report, Fox News provided statements by David Chipman that prove how out of touch he is with firearms and reality.  Which also shows how delusional and dangerous he is when it comes to just how far he will go to take your firearms:
"Anyone who has worked in law enforcement for as long as I have will tell you that silencers were not designed to protect hearing, they were designed to make it difficult for people to identify the sound of gunfire and locate active shooters," Chipman said in a 2017 statement.
Americans for Responsible Solutions (ARS), a gun violence prevention group where Chipman previously served, said in a 2017 tweet opposing the Hearing Protection Act that earplugs protect gun owners better than silencers.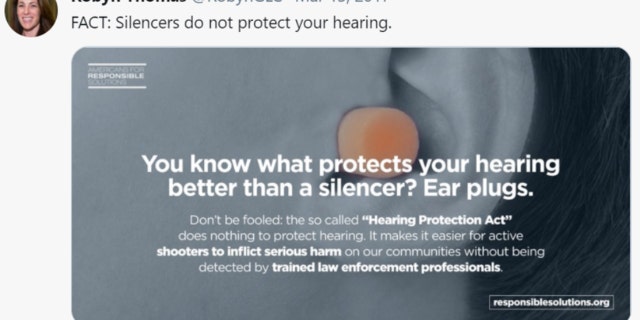 Conversely, during a 2017 congressional hearing on the Sportsmen's Heritage and Recreational Enhancement (SHARE) Act, the ATF nominee asserted that a person would "absolutely" need to wear ear protection while using a suppressor "if they cared about their ears."
Alan Rice, a firearms instructor and New Hampshire state director of Gun Owners of America, said gun suppressors are "absolutely designed to protect hearing."
Chipman, however, said in a 2019 interview with the Virginia-Pilot, after 12 people and a gunman were fatally shot during a mass shooting in Virginia Beach, that a suppressor "makes a gun sound sort of like a handgun."
The gunman used a legally purchased suppressor attached to a .45-caliber handgun before carrying out the massacre, prompting local and federal politicians to draft gun reform legislation banning suppressors.
Later in 2019, Chipman told NPR that the primary purpose of a suppressor "is for someone who is on the offensive to maintain the element of surprise longer."
It is clear that Chipman is not a firearms expert nor does he understand why Americans choose to own firearms, his lust to achieve power over "We The People" is not only dangerous but it is an outright attack on our freedoms.
If the GOP does cave, you can expect very destructive firearm laws to be passed as well as going after magazines, ammo, furniture and creating a registry and red flag laws federally.  This is just the tip of the iceberg of what the democrats desire and it is here at your front doors now.
Fox News continued:
Gun control advocates, though, have praised Chipman's nomination.
At Giffords, Chipman spent considerable effort pushing for greater regulation and enforcement on ghost guns, changes to the background check system and measures to reduce the trafficking of illegal firearms.
Chipman spent 25 years as an agent at the ATF. During his career, he worked on stopping a trafficking ring that sent illegal firearms from Virginia to New York and served on the ATF's SWAT team.
Chipman is a gun owner, according to The Associated Press.
The president has said he supports an assault weapons ban, voluntary buybacks of assault weapons, wants to repeal a law that prevents gun manufacturers from being sued for crimes people commit with guns and much more.
For years the democrats promised they were coming after the 2nd Amendment and your firearms, for the most part people did not believe they could actually pull it off.
The broad impact these anti-constitutional moves over firearms will have long lasting and very dangerous results if they are allowed to overreach and become brown shirt gestapo agents.
#IMPEACHBIDEN
SCROLL DOWN TO LEAVE A COMMENT! INVITE YOUR FRIENDS AND MAKE SURE TO SUBSCRIBE! WE APPRECIATE YOU ALL PATRIOTS! WELCOME TO THE AFF FAMILY!
Be sure to sign up for our FREE newsletter and we'll keep you in the loop by CLICKING HERE!
Be sure to follow us at TRUTH SOCIAL, TWITTER, PARLER, GETTR and OUR EXCLUSIVE TELEGRAM GROUP.
Please take a moment and share our articles with your friends,  family and on all social media sites! Thank you, we appreciate it!
Make Sure To Scroll Down And Leave A Comment And Let Your Voice Be Heard, We Will NEVER Silence You!
Facebook Has Banned Us!
The leftists at Facebook decided they didn't like our message, so they removed our page and are censoring us. Help us fight back and subscribe to our newsletter so that you can stay up-to-date with everything Facebook doesn't want you to see!
Disqus Comments