It is official!  The Missouri Senate has now convened and formally condemned the actions of State Senator Maria Chappelle-Nadal.  The state Senate formally voted to censure Chappelle-Nadal for her tweet hoping for the assassination of President Donald Trump back in August.
The state senate voted 28-2 to censure with only two votes against the censure.  The two to vote against the censure were Senators Kiki Curls and Jamilah Nasheed.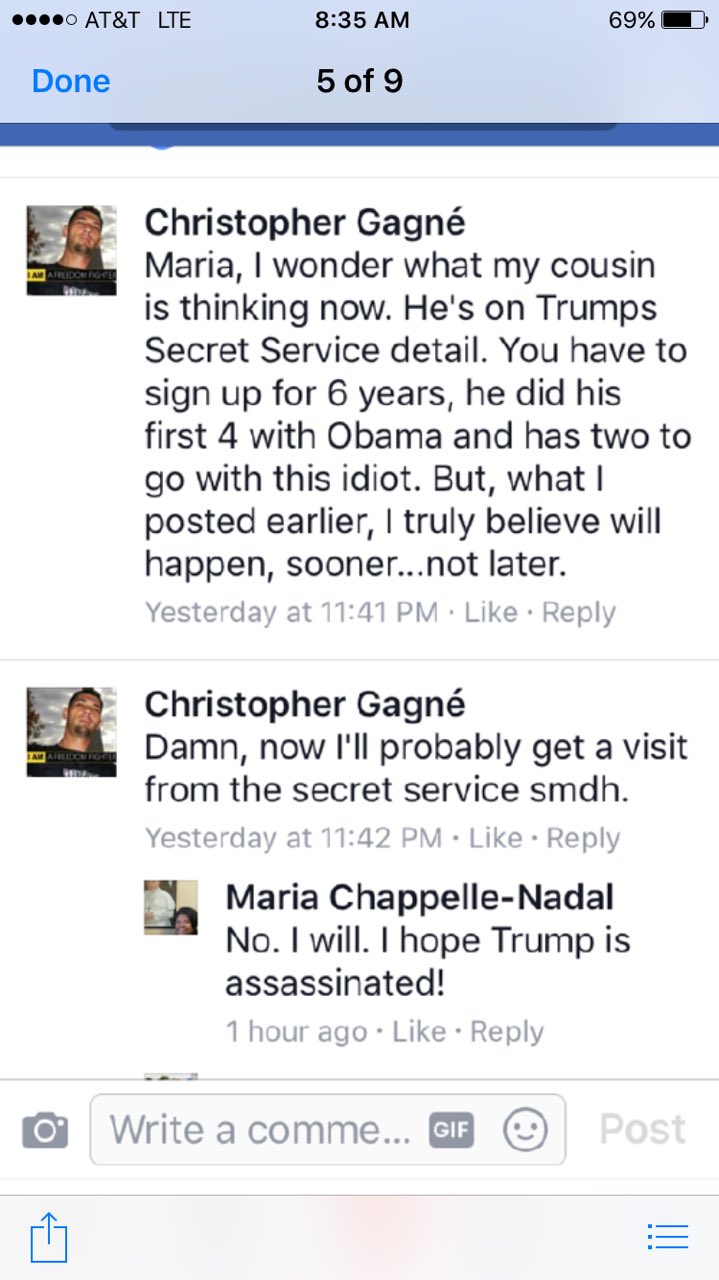 ADVERTISEMENT - STORY CONTINUES BELOW
take our poll - story continues below
Whom do you consider to be the most corrupt Democrat Politician?
Completing this poll grants you access to AFF updates free of charge. You may opt out at anytime. You also agree to this site's Privacy Policy and Terms of Use.
Chappelle-Nadal's tweet was made shortly after the violent protests erupted between extremist groups on both the left and the right in Charlottesville on August 17. She later deleted the post, but not before a screenshot was posted to Twitter.  The post caused both Republicans and Democrats in Missouri to call for her immediate resignation.
ADVERTISEMENT - STORY CONTINUES BELOW
Despite the calls for her immediate resignation from both sides of the aisle and the swift condemnation of her reprehensible tweets, Chappelle-Nadal remained defiant, refusing to resign.
Chappelle-Nadal states she will not apologize for her horrid remarks in an interview with Chris Hayes from local affiliate news station Fox 2's Chris Hayes the same day.
According to another interview from August with local news station KMOV, Chappelle-Nadal stated –
ADVERTISEMENT - STORY CONTINUES BELOW
"I posted something on my personal Facebook and I should not have done that, and for that I am sorry for that. But I am not going to shy away from what caused that anger at all, I'm not going to shy away from that."
While many on the right were calling her immediate ouster, the Missouri Senate chose to vote for public censure instead. Congressman William "Lacy" Clay and Senator Claire McCaskill led the charge calling on Chappelle-Nadal to resign. During the resolution, her resignation was again asked for, which she, in turn, refused to do.  She was then warned she could still be kicked out at a later date.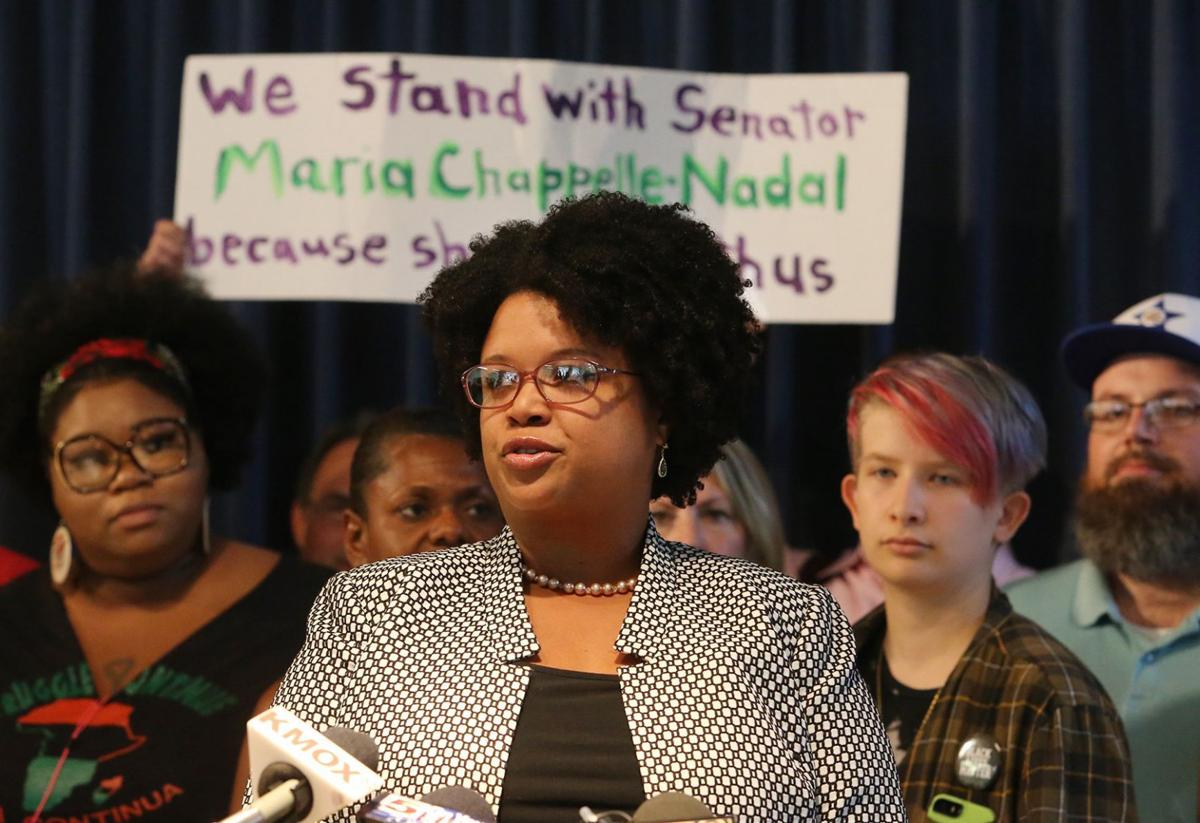 Now that the public backlash to her comments has risen to such a high level, Chappelle-Nadal has offered an apology to President Trump and his family for her comments calling for the assassination of a sitting president.  She claims she made the comments out of frustration of President Donald Trump's refusal to condemn the actions of so-called white supremacists in Charlottesville….except he did….several times in fact.
After convening a special legislative session, the Missouri State Senate could not reach the required two-thirds vote in order to force her expulsion from Congress. The upper chamber voted overwhelmingly to censure the University City Democrat in what amounts to a formal reprimand. Majority Floor Leader Mike Kehoe, R-Jefferson City, said the censure was the first in Missouri Senate history.
Censure is the legislative act of publicly reprimanding an official's conduct and expressing disappointment. The resolution also reminded Chappelle-Nadal the Senate could return to the matter and expel her at a future date. The move to censure Chappelle-Nadal took about 15 minutes in a chamber that moves as slow as molasses some days.
Following the censure, Chappelle-Nadal came forth with a public statement –
"Again, I apologize for the Facebook posting. However, I have made it clear that I will not resign. The voters of my district elected me to represent them. I will work tirelessly for the remainder of my elected term to bring about positive change for my constituents and all Missourians."
Chappelle-Nadal was investigated by the Secret Service for her grotesque tweet. Chappelle-Nadal has been removed her from positions on nine legislative committees.
The special session was convened at the request of Lt. Governor Mike Parson after an outpouring of condemnation from the American public in the form of tens of thousands of emails and phone calls.  ALL of them asking for Chappelle-Nadal to resign or be expelled.
"They understand that I have made a mistake," Chappelle-Nadal said of her constituents, in response to an inquiry from Sen. Bill Eigel, R-Weldon Spring, who asked why she wouldn't resign. "I have to continue working to build that trust and do the hard work of the district."
Lt Gov Parson states of the state Senate's failure to obtain the two-thirds vote they needed for forcible removal from her position.
"Obviously, we are frustrated with some members of the Missouri Senate's decision to let Senator Maria Chappelle Nadal retain her seat. Make no mistake; this does not change my position that the Senator's actions are inexcusable. I totally disagree with these Senators' poor choice to let her remain in the Senate."
When you share to your friends you greatly help distribute our content. Please take a moment and consider sharing this article with your friends and family. Thank you, we appreciate it!
Facebook Has Banned Us!
The leftists at Facebook decided they didn't like our message, so they removed our page and are censoring us. Help us fight back and subscribe to our newsletter so that you can stay up-to-date with everything Facebook doesn't want you to see!
Disqus Comments