Rap Artist Rick Ross Calls for the Assassination of President-Elect Donald Trump…
Sassy Liberty AMERICA'S FREEDOM FIGHTER –
ADVERTISEMENT - STORY CONTINUES BELOW
All during the 2016 Presidential Election, we heard "if Donald Trump gets elected? Well, I'm moving to Canada!" Except, now instead of these celebrities and musicians keeping their word now that Trump has secured the Presidency, some are instead choosing to incite protests and actively advocate for violence against President-elect Trump and his supporters.
take our poll - story continues below
Whom do you consider to be the most corrupt Democrat Politician?
Completing this poll grants you access to AFF updates free of charge. You may opt out at anytime. You also agree to this site's Privacy Policy and Terms of Use.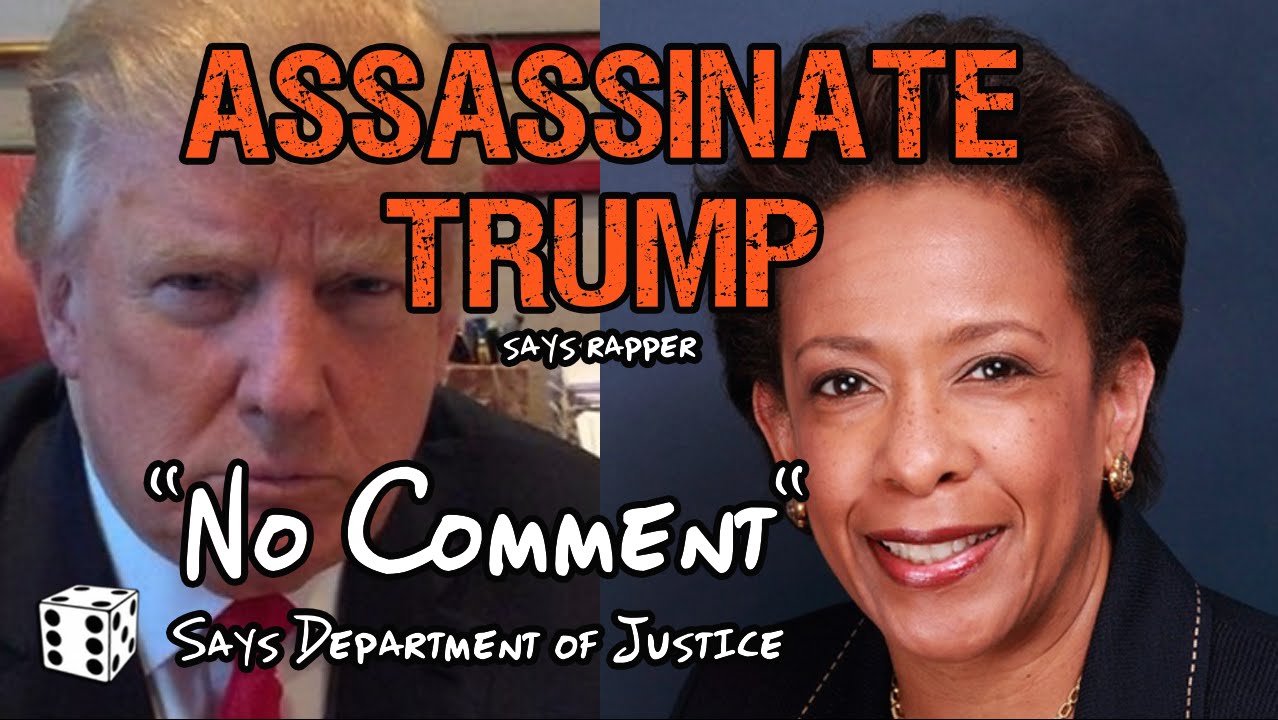 ADVERTISEMENT - STORY CONTINUES BELOW
According to Breitbart –
Rick Ross released the music video for his politically-charged song "Free Enterprise" this week, in which the Miami-based rapper fantasizes about the death of President-elect Donald Trump.

ADVERTISEMENT - STORY CONTINUES BELOW

"Assassinate Trump like I'm Zimmerman/Now accept these words as they came from Eminem," Ross raps, an apparent reference to George Zimmerman, who shot and killed Florida teenager Trayvon Martin in 2012.

"Free Enterprise" features vocals from singer John Legend and appeared on Ross' 2015 studio album Black Market.

"Democratic Party sentenced to the pendulum/Killing them, I voted for André Benjamin," he raps in the video while standing in front of an upside down American flag.

The word "Trump" was bleeped out of the official music video, released on YouTube on November 9 — the day Trump became President-elect.
Here's the video but they bleeped out Trump's name. Watch it if you want but it's just a big, fat drug dealing racist bitching to computer generated music. Any jackass can mumble over someone else's music. What a POS. ZERO talent.
This is rather a rather peculiar response from a group of people that claimed the mantra #LoveTrumpsHate and "When they go low, we go high." I guess that only applies when your side is winning?
This type of irresponsible, dangerous, and divisive rhetoric is why the Democrat party is in shambles.  The majority of Americans clearly do not espouse this rhetoric and have soundly rejected this liberal ideology of hate and intolerance. There MUST be accountability for the actions and words of the left and the violence they bring.
Walmart has allegedly stopped selling Rick Ross' latest album, Black Market, due to a lyric about assassinating Trump, according to reports on several websites, including XXL and AllHipHop. In the song "Free Enterprise," Ross raps, "Assassinate Trump like I'm Zimmerman. Now accept these words as they came from Eminem."
Zimmerman is an allusion to George Zimmerman, the Florida man who killed a black teenager, Trayvon Martin.  The song features singer John Legend, who had a public dispute with Trump on Twitter in November.
It will be interesting to see what legal action – if any – results from the song. Rick Ross will claim his song is protected free speech, but courts in the past have ruled that a "call to violent action" is not protected by the First Amendment.
Lock this scumbag up! Come on Loretta Lynch- do your fricking job you racist pile of sh*t.
I VOTED FOR DONALD TRUMP AND TOGETHER WE WILL MAKE AMERICA GREAT AGAIN!
Dean James III% AMERICA'S FREEDOM FIGHTERS
 Please share this on all Social Media!
Facebook Has Banned Us!
The leftists at Facebook decided they didn't like our message, so they removed our page and are censoring us. Help us fight back and subscribe to our newsletter so that you can stay up-to-date with everything Facebook doesn't want you to see!
Disqus Comments