Since Steve Bannon resigned White House Chief Strategist, the sharks have been circling looking for blood in the water. It seems that even if no blood can be found, CNN host Don Lemon will CREATE some as CNN is known for.
Why report the news when you can CREATE abject fiction and CALL it News?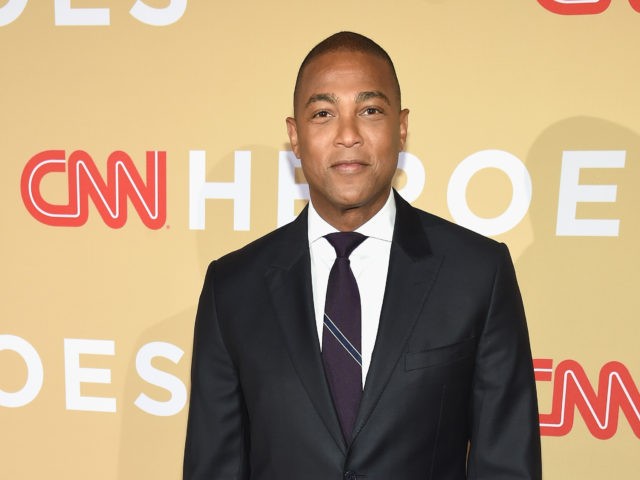 Lemon is busily creating fake news perpetuating the narrative that independent news outlets such as Breitbart News are a platform for white supremacists and "neo-Nazis." Lemon is known for pushing a race based narrative. Lemon was speaking with former Mother Jones reporter, Sarah Posner who had previously interviewed Bannon during the 2016 election at the Republican National Convention.
Posner took a quote out of context, twisting the words until the message was a completely different one than what was intended. Bannon spoke to her about ECONOMIC nationalists, meaning he describes himself as an America-first economic nationalist.
ADVERTISEMENT - STORY CONTINUES BELOW
Bannon did not nor has he ever referred to himself as an Ethno-nationalist, instead, he has stated repeatedly that he rejects the philosophy altogether.  Yet Lemon told Posner that Bannon stated Breitbart News was a "platform for the alt-right." Lemon told his viewers that Bannon told the reporter that Breitbart News was a platform for the "alt-right," white supremacy, "neo-Nazi[s]."
take our poll - story continues below
Whom do you consider to be the most corrupt Democrat Politician?
Completing this poll grants you access to America's Freedom Fighters updates free of charge. You may opt out at anytime. You also agree to this site's Privacy Policy and Terms of Use.
ADVERTISEMENT - STORY CONTINUES BELOW
Despite Posner refusing to speak up in conversation with Lemon, she emphasized in her OWN story about Bannon that he described himself as a "nationalist" and not "racist" "white nationalism" therefore, distinguishing between the two ideologies.
Bannon told the Wall Street Journal in 2016 –
ADVERTISEMENT - STORY CONTINUES BELOW
"I'm an economic nationalist. I am an America first guy. And I have admired nationalist movements throughout the world, have said repeatedly strong nations make great neighbors. I've also said repeatedly that the ethno-nationalist movement, prominent in Europe, will change over time. I've never been a supporter of ethno-nationalism."
Bannon also stated recently to Robert Kuttner of the American Prospect magazine that ethno-nationalist "clowns" need to be "crushed."
Yet, Fox News's Dana Perino chose to perpetuate the myth that Breitbart News was a site for Nazis, taking a page from Fake News purveyor CNN.
CNN is so intent on pushing this narrative, the fake news network purged pro-Trump pundit Jeffrey Lord for mocking Nazis and "Media Matters Fascists" with a sarcastic "Sieg Heil!" tweet.  Yet CNN has punished none of its personalities for defaming Breitbart News as a Nazi site.
Breitbart itself states that the organization was conceived in Israel and therefore would not be and is not "the alt-right" associated with Nazis and white supremacists as it has been repeatedly accused of being by the lazy and misinformed.
Let us know what you think in the comments below!
It's time to enjoy social media again… without the filthy Communist censorship!
Be sure to join us at SPREELY , CloutHub, WeGo, Gab, Codias, Mumblit and Vomvos!
DINO PORRAZZO at AMERICAS FREEDOM FIGHTERS
God Bless.
Facebook Has Banned Us!
The leftists at Facebook decided they didn't like our message, so they removed our page and are censoring us. Help us fight back and subscribe to our newsletter so that you can stay up-to-date with everything Facebook doesn't want you to see!
Disqus Comments