Teacher Janice Watkins was brutally and viciously attacked by both parent and child all for daring to a hardline school policy against cellphone use by students. Janice Watkins is a 4th-grade teacher at Pittsburgh King PreK-8 School located on the North Side of Pittsburgh, Pennsylvania.
The school has a strict no-cellphone policy and as a result when Watkins saw a 4th-grade female student with a cellphone in her possession during the school day? Watkins enforced the school's policy and confiscated the cellphone. In return, that 4th-grade student responded by biting Watkins.
Gerald Watkins, the teacher's husband, told local news affiliate KDKA-TV – 
ADVERTISEMENT - STORY CONTINUES BELOW
"There was another teacher who was trying to get the cell phone. The little girl ran away from her, and my wife was run into and grabbed the phone off of the little girl, saying that she was going to take the phone to the office as per their procedure. And the little girl immediately starting cursing at her and bit her on her arm."
The student's mother came to school, 29-year-old  Daishonta Marie Williams and told Watkins she was "going to get even" for taking her daughter's cell phone. Watkins left school shortly afterward to get the bite wound checked out at a local clinic.
Williams and an unidentified male followed Williams by car.  As Watkins stopped at a red light at Route 65 and the West End Bridge, Williams and her male friend pulled up in a black SUV.
Watkins told police she was sitting in traffic at the intersection at approximately 3:15 p.m. when she noticed a man and a woman exiting a black SUV.  They approached her car from the driver side, according to court documents. She said the woman "threw a brick at her, which traveled through the window frame and hit her in the face."
ADVERTISEMENT - STORY CONTINUES BELOW
After being struck in the face, Watkins stated Williams then "opened her driver door, pulled her out of her vehicle and began to assault her outside of her vehicle, by punching and kicking her."
Watkins' mother stated of the events – 
"She said, 'I put my window down, and the woman threw a brick through my window,' and hit her in her face and that's when she said, so-and-so 'I told you that I would get you,' and [Watkins] said, 'When I got out of that car I didn't realize it was two other people,' she said, but she felt something hit her in the back, and it was two men."
After brutally beating Watkins the couple left her bleeding at the intersection.  Watkins was able to call 911 to get help and she was transported to the local hospital.
Watkins' mother says of the teacher's injuries –
"Her head is hurting real bad, her face is right on the one side it's swollen so they took her down. They said they want to do a scan to make sure everything's OK."
Williams has been arrested and charged with aggravated assault, stalking, terroristic threats, and recklessly endangering another person. According to police, Williams' boyfriend, Vincent Beasley, told officers he "was not involved and that all he did was attempt to break up the fight." He has not currently been charged, but the investigation is ongoing. Court documents detail the incident.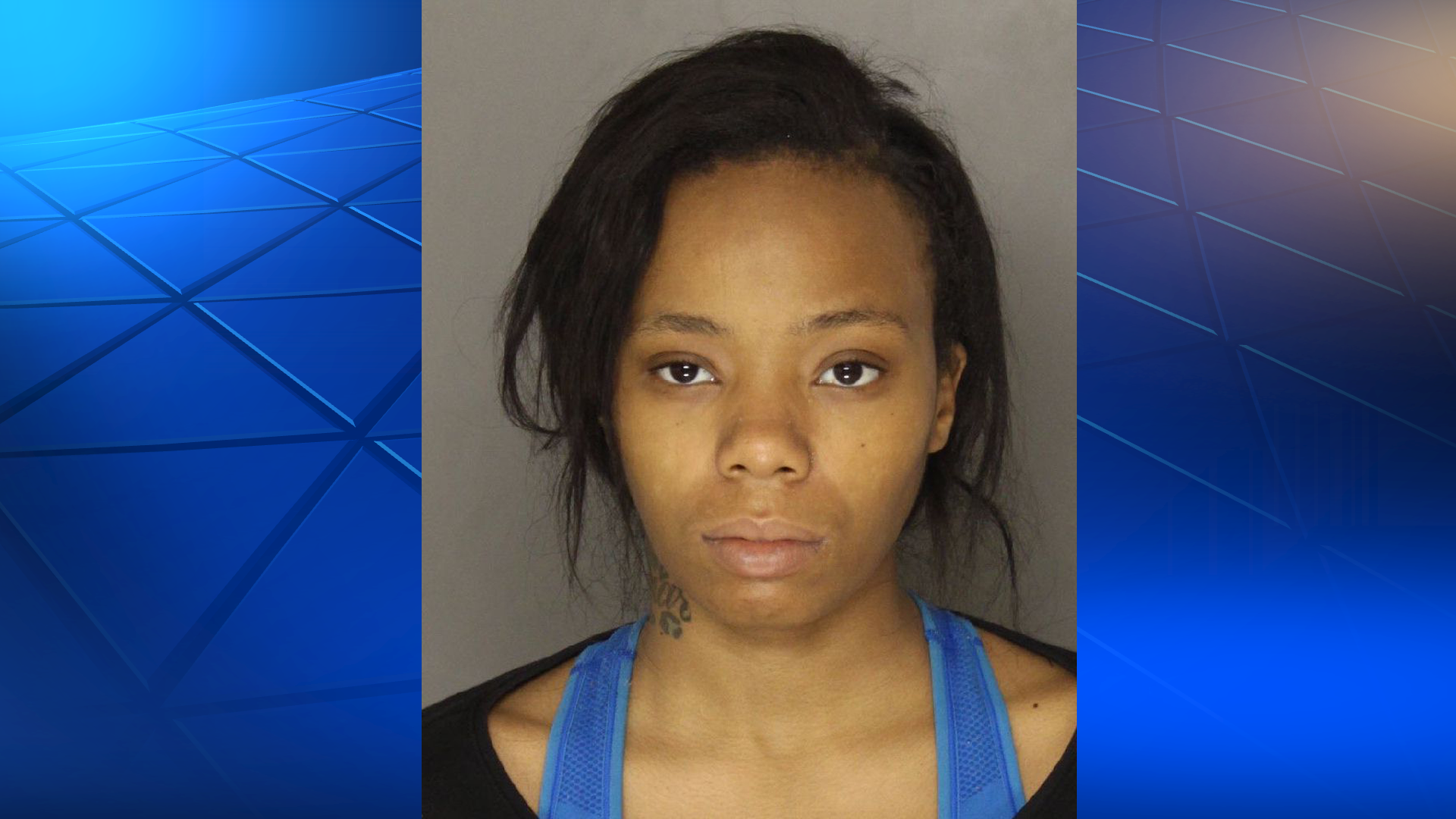 Williams has a lengthy criminal record and according to court records, she has previous convictions for disorderly conduct and retail theft. The theft conviction came in 2007 and the disorderly conduct conviction was in 2011.  The 2011 charge was one of many she faced after an arrest that year, including conspiracy, possession of a controlled substance, possession with intent to deliver, possession of drug paraphernalia, unauthorized use of a motor vehicle and resisting arrest. The other charges were all dropped.
Pittsburgh Federation of Teachers President Nina Exposito-Visgitis released the following statement Thursday – 
"Words are not enough to express my horror about the brutal attack on one of our own yesterday. The thoughts and prayers of the entire Pittsburgh Federation of Teachers membership go to Janice Davis-Watkins, a teacher at King K-8. Appalled, incensed and enraged are a few of the emotions I am feeling right now. While this frightening incident occurred off school grounds, it was connected to things that happened at school.

Janice is a dedicated and well-respected part of the King community—she is a magnificent person and professional. No educator should ever have to deal with this blatant disrespect of our profession or of our humanity. Our educators work hard every day and put in countless hours to make sure that each and every student is successful. I simply cannot understand this senseless act of violence against an educator. 

This horrific attack is the most appalling act that I have had to address in my six years as your president. I know acts of violence like this do not represent our kids or our parents, but it is beyond unacceptable. We as a union cannot and will not stand for this. We all must work together to make sure that we have a positive and safe teaching and learning environment in every one of our 57 schools. 

I am urging our members to take whatever precautions are necessary to help protect themselves. I have encouraged our members to contact school police if they feel unsafe and to immediately alert us about safety issues in their schools. 

The PFT is working, and will continue to work, with the District to make sure that all our educators and students have a safe environment at school."
SCROLL DOWN TO LEAVE A COMMENT! INVITE YOUR FRIENDS AND MAKE SURE TO SUBSCRIBE! WE APPRECIATE YOU ALL PATRIOTS! WELCOME TO THE AFF FAMILY!
Leave a comment below!
💥Be sure to sign up for our FREE newsletter and we'll keep you in the loop by CLICKING HERE!💥
📢BE SURE TO FOLLOW AMERICAS FREEDOM FIGHTERS AT TRUTH SOCIAL– CLICK HERE!
📢JOIN OUR EXCLUSIVE TELEGRAM GROUP HERE!– CLICK HERE!
ADVERTISEMENT - STORY CONTINUES BELOW
➡ Also join us at TWITTER, SPREELY, PARLER, GETTR, WeGo, Gab, Codias, ANONUP, WIMKIN and WorldAnon.
DINO PORRAZZO at AMERICAS FREEDOM FIGHTERS
God Bless.
Please take a moment and share our articles with your friends,  family and on all social media sites! Thank you, we appreciate it!
Facebook Has Banned Us!
The leftists at Facebook decided they didn't like our message, so they removed our page and are censoring us. Help us fight back and subscribe to our newsletter so that you can stay up-to-date with everything Facebook doesn't want you to see!
Disqus Comments