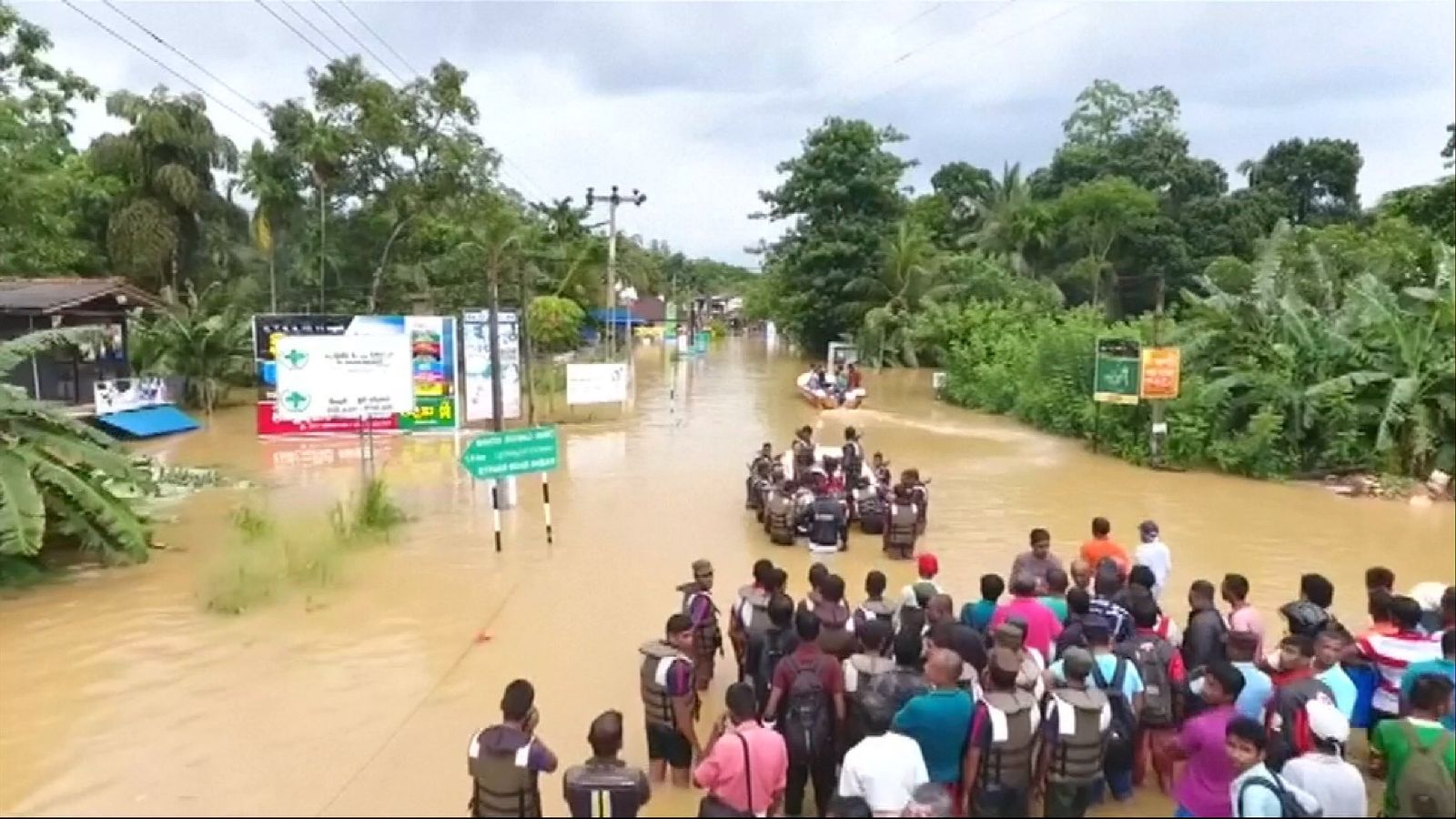 At least 151 people have been killed in massive floods and landslides in Sri Lanka and about half a million people have been left homeless.
The torrential rains are the worst to hit the country since 2003.
Over 2,000 military personnel have been deployed in the region to assist in the rescue efforts.
ADVERTISEMENT - STORY CONTINUES BELOW
Many of the areas are impossible to bet to which is hampering the rescue efforts.
Sky News reports that the early rainy season downpours hit large parts of the country on Thursday, with some of the most affected areas in Kalutara, Ratnapura and Matara.
take our poll - story continues below
Whom do you consider to be the most corrupt Democrat Politician?
Completing this poll grants you access to AFF updates free of charge. You may opt out at anytime. You also agree to this site's Privacy Policy and Terms of Use.
Health minister Rajitha Senaratne was quoted by local reports as saying: "A total of 493,455 people are now housed in 185 relief camps and health care facilities are being provided to them."
ADVERTISEMENT - STORY CONTINUES BELOW
With more rains expected on Sunday and Monday, rescuers are racing against time to reach those affected.
ADVERTISEMENT - STORY CONTINUES BELOW
In Galle, a city in the southwest that was badly hit by the 2004 tsunami, aerial footage showed enormous areas of flooding, with residents standing knee deep and rescuers distributing aid packages.
Absolutely devastating.
Source- AFF
Facebook Has Banned Us!
The leftists at Facebook decided they didn't like our message, so they removed our page and are censoring us. Help us fight back and subscribe to our newsletter so that you can stay up-to-date with everything Facebook doesn't want you to see!
Disqus Comments