DINO PORRAZZO at AMERICAS FREEDOM FIGHTERS
SAN BERNARDINO COUNTY, Calif.  – Convicted rapist Jamaceeo Edwards, was sentenced to 5+100 years to life, after being found guilty on two consecutive rape charges plus special allegations stemming from an incident in Twentynine Palms in September 2020.
ADVERTISEMENT - STORY CONTINUES BELOW
Edwards was charged and found guilty of felonies PC 286(c)(2)(A) – Sodomy by Use of Force, and PC 289(a)(1)(A) – Sexual Penetration By Use Of Force.
Both counts contain special allegations which were also found true; including kidnapping, great bodily injury and prior strike convictions.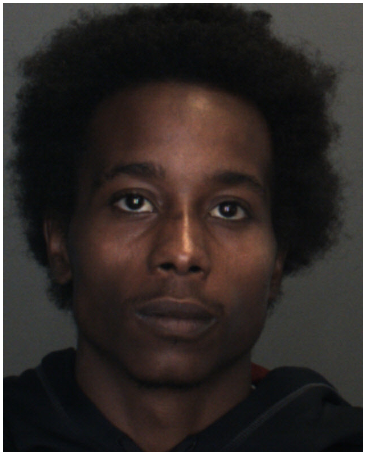 (Booking photo from SBCSD)
DNA evidence helped lead to the positive identification of the suspect, as there was no known relationship between Edwards and the victim. Edwards genetic profile had been uploaded into the Combined DNA Index System (CODIS) from a prior case, and it was confirmed upon comparison to the DNA collected from the Victim's body that it was 82 septillion (82,000,000,000,000,000,000,000,000) times more likely to belong to Edwards than any other person on the planet.
ADVERTISEMENT - STORY CONTINUES BELOW
Great work was done to pursue justice for the victim, and protect the citizens of San Bernardino County by our Morongo team of prosecutors, Morongo District Attorney Office support staff and the detectives and DNA experts from San Bernardino County Sheriffs Dept.
###
SBCDA
FIRING SQUAD ANYBODY?
It will cost a million dollars to keep this animal alive and for what?
HE'S GUILTY PERIOD.
GET RID OF HIM- HE'S ABSOLUTELY WORTHLESS.
AMERICAS FREEDOM FIGHTERS ARE STAUNCH SUPPORTERS OF LAW ENFORCEMENT, BORDER PATROL, ICE, FIRST RESPONDERS, OUR MILITARY AND ALL THE BRAVE MEN AND WOMEN WHO HAVE DEDICATED THEIR LIVES TO KEEPING AMERICA SAFE.
#TRUMP

2024
?Be sure to sign up for our FREE newsletter and we'll keep you in the loop by CLICKING HERE!?
?Be sure to follow us at TRUTH SOCIAL, TWITTER, PARLER, GETTR and OUR EXCLUSIVE TELEGRAM GROUP.
Please take a moment and share our articles with your friends,  family and on all social media sites! Thank you, we appreciate it!
Facebook Has Banned Us!
The leftists at Facebook decided they didn't like our message, so they removed our page and are censoring us. Help us fight back and subscribe to our newsletter so that you can stay up-to-date with everything Facebook doesn't want you to see!
ADVERTISEMENT - STORY CONTINUES BELOW
Disqus Comments