Chris "Badger" Thomas AMERICA'S FREEDOM FIGHTERS –
Rob Cox, Global Editor for Thomson Reuters' Breakingviews vertical, said the Capital Gazette newspaper shooting was a direct response to President Donald Trump's criticism of the mainstream media, Breitbart reports.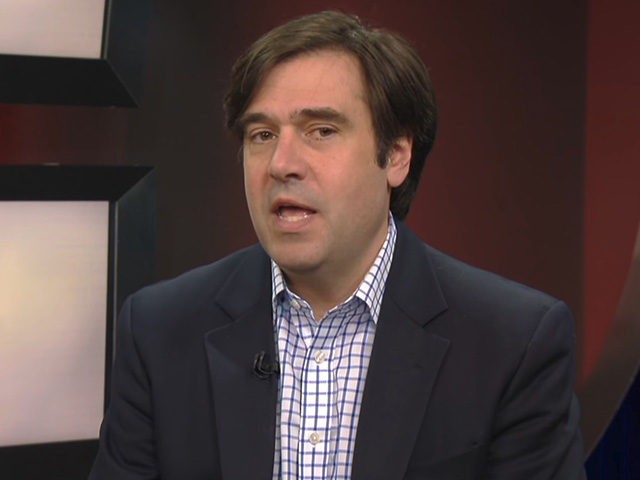 ADVERTISEMENT - STORY CONTINUES BELOW
This is what happens when @realDonaldTrump calls journalists the enemy of the people. Blood is on your hands, Mr. President. Save your thoughts and prayers for your empty soul.

At least four people killed in Maryland newspaper shooting: reports https://t.co/BXNOhj5BDx

— Rob Cox (@rob1cox) June 28, 2018
He has deleted the twitter comments and has tweeted that it was just his personal opinion.
ADVERTISEMENT - STORY CONTINUES BELOW
This bastard is a liberal pile of crap. Check it out.
When I saw the news today that a mass shooter had targeted the employees of a newspaper in Maryland I responded emotionally and inappropriately.

— Rob Cox (@rob1cox) June 29, 2018
Democrats, through their media, have been demanding, encouraging and applauding the violent attacks on innocents, the murders of police, telling people to act out violence on conservatives and the extermination of white, Christians and any who support President Trump.
4 – I am sorry for my comments, which I quickly deleted and have disavowed, and especially remorseful if they did anything to distract from the thoughts and love we must send to the community of Annapolis.

— Rob Cox (@rob1cox) June 29, 2018
Cox's seniority and status in a global news service to be able to show such unprofessional behavior and biased hate speech judgement against the President of the United States, should make people highly concerned. The news agencies, such as AP, Reuters, and their sister agencies, are responsible for the raw news feeds that are used by network news as well as news dailies across the US and the globe.
This is another example of the blatant hate and pathetic news that facebook allows yet they will not allow the blunt truth.  This is the very thing we are up against and it should anger people to know the truth is censored so that the democratic propaganda can be spewed.
First Amendment. The First Amendment to the U.S. Constitution reads: Congress shall make no law respecting an establishment of religion, or prohibiting the free exercise thereof; or abridging the freedom of speech, or of the press; or the right of the people peaceably to assemble, and to petition the Government for a redress of grievances.
Chris "Badger" Thomas is a Veteran who served our country as an Army Combat Medic.
Let us know what you think in the comments below!
It's time to enjoy social media again… without the filthy Communist censorship!
Be sure to join us at SPREELY , WeGo, Gab, Codias, Mumblit and Vomvos!
DINO PORRAZZO at AMERICAS FREEDOM FIGHTERS
God Bless.
r!
Facebook Has Banned Us!
The leftists at Facebook decided they didn't like our message, so they removed our page and are censoring us. Help us fight back and subscribe to our newsletter so that you can stay up-to-date with everything Facebook doesn't want you to see!
ADVERTISEMENT - STORY CONTINUES BELOW
Disqus Comments