Sassy Liberty AMERICA'S FREEDOM FIGHTERS –
California's liberal Attorney General Xavier Becerra has issued a criminal complaint against two pro-life documentary journalists.
Becerra announced Tuesday that the state had filed charges against David Daleiden, the founder of The Center for Medical Progress, and his associate, Sandra Merritt, for their roles a series of undercover videos that showed Planned Parenthood employees negotiating the price of aborted fetal body parts.
ADVERTISEMENT - STORY CONTINUES BELOW
take our poll - story continues below
Whom do you consider to be the most corrupt Democrat Politician?
Completing this poll grants you access to AFF updates free of charge. You may opt out at anytime. You also agree to this site's Privacy Policy and Terms of Use.
Profiting from the sale of human body parts is illegal under federal law. This includes the unborn. Planned Parenthood denied any and all wrongdoing and illegal conduct, as well applauding the indictment of the pro-life filmmakers.
Becerra himself has more than a small personal stake in the prosecution of these pro-life journalists since he accepted thousands of dollars in campaign contributions from Planned Parenthood during his congressional campaigns.
ADVERTISEMENT - STORY CONTINUES BELOW
ADVERTISEMENT - STORY CONTINUES BELOW
Perhaps in his efforts to repay his debt to those that helps elect him, the liberal Attorney General assumes his highly selective choice to only prosecute those with conservative and pro-life views will allow journalists to turn a blind eye to the extraordinary application of this law to undercover reporting that is commonplace in California.
This is a move that should be alarming in the extreme to everyone that values free speech.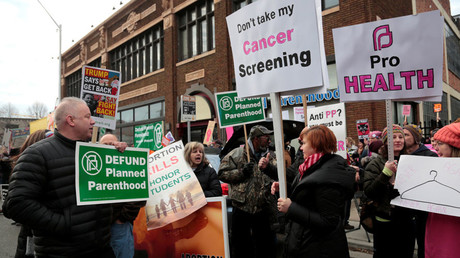 Recording a person without their consent has been a criminal act in the state of California for some time; however, this law has NEVER been applied regarding journalists engaged in any sort of undercover reporting.  That changed on Tuesday.
In Section 632 of the California Criminal code, it is a crime to "intentionally" and "without the consent of all parties" record any and all conversations if that conversation is considered "confidential communication." According to California law, a conversation would not be considered confidential if there is not a reasonable expectation it cannot be overheard.  Additionally, conversations of a certain nature by law are not deemed confidential if the content of the conversation concerns criminal conduct.
The First Amendment protects the publishing of any recording of public interest according to California law.  In fact,  a California court already recognized the activity of these two pro-life investigative journalists as First Amendment protected activity when denying an injunction against their publishing the results of the recordings.
So did Planned Parenthood pressure Becerra to pursue these charges against the pro-life filmmakers in return for their campaign donations?
According to the Washington Examiner, Becerra, received campaign contributions from Planned Parenthood during his congressional campaigns when he served in the House of Representatives in 2012 and again in 2014.
When Becerra was appointed to be California's attorney general by the state's Gov. Jerry Brown (D) late in 2016, Planned Parenthood released a statement praising him as "a long-time champion for women's reproductive rights and health."
Becerra's predecessor, Kamala Harris, who now represents California as a Democrat in the U.S. Senate, also received donations from Planned Parenthood during her 2016 Senate campaign and she has a history of working as a henchman of Planned Parenthood. While in her capacity as Attorney General, she led the investigation into The Center for Medical Progress. Daleiden said last April that Harris' office raided his home and seized his video footage.
Daleiden stated of the charges filed against him –
"These bogus charges from Planned Parenthood's political cronies are fake news. They tried the same collusion with corrupt officials in Houston, TX and both the charges and the DA were thrown out.The public knows the real criminals are Planned Parenthood and their business partners like StemExpress and DV Biologics—currently being prosecuted in Orange County—who have harvested and sold aborted baby body parts for profit for years in direct violation of state and federal law. I look forward to showing the entire world what is on our yet-unreleased video tapes of Planned Parenthood's criminal baby body parts enterprise."
Facebook Has Banned Us!
The leftists at Facebook decided they didn't like our message, so they removed our page and are censoring us. Help us fight back and subscribe to our newsletter so that you can stay up-to-date with everything Facebook doesn't want you to see!
Disqus Comments