Sassy Liberty AMERICA'S FREEDOM FIGHTERS –
I wonder if California Assemblyman Kevin McCarty (D-7) has children or if he simply believes his children are more important to him that ours are to the rest us, that our children are not the most precious things and worthy of protection.
Frankly, as a Mother I simply cannot fathom a reason why it would EVER cross anyone's mind that our children's safety should not be of paramount importance.  Yet, that is JUST what this California Assemblyman is doing.
ADVERTISEMENT - STORY CONTINUES BELOW
McCarty is pushing legislation that would take away school administrators' power to allow teachers with a Carry Concealed Weapon license (CCW) to be armed in classrooms for self-defense. The bill known as AB-424 was introduced Feb. 13 and is now making its way through the legislative process. Bakersfield.com is helping push the bill through as a way "of closing a loophole in the Gun Free School Zone Act.
take our poll - story continues below
Whom do you consider to be the most corrupt Democrat Politician?
Completing this poll grants you access to AFF updates free of charge. You may opt out at anytime. You also agree to this site's Privacy Policy and Terms of Use.
This act bars firearms on school grounds but gives exceptions for anyone granted permission or given an exception by local superintendents. This new bill would take away the superintendents' powers to grant these exceptions to allow teachers with CCW's to be armed for self-defense.
ADVERTISEMENT - STORY CONTINUES BELOW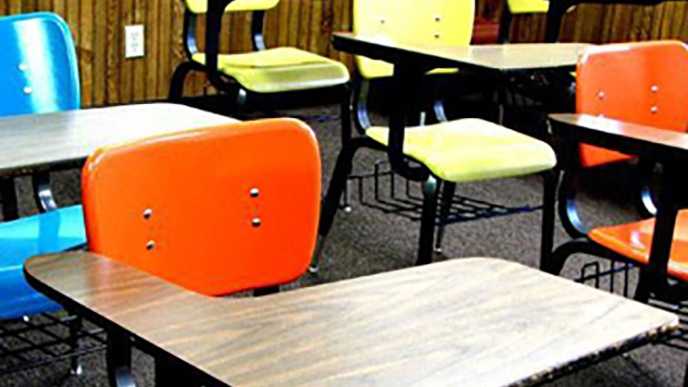 Sam Peredes of Gun Owners of California states –
ADVERTISEMENT - STORY CONTINUES BELOW
 "Two years ago, California passed a bill saying a concealed carry permit holder could not carry on any school campus unless they had the authorization of the school administrator. Well, out of the one thousand school districts in California, five of them decided to allow concealed permit holders to carry on their campuses. That so ticked off the legislature that now they are going to take away the authority of even administrators to allow CCW holders to carry on their campuses."
Breitbart News previously reported that that five school districts which chose to allow CCW holders to carry on campus for self-defense are Kern High School District, Kingsburg Joint Union High School District, Folsom Cordova Unified School District, Anderson Union High School District, and Palo Cedro's North Cow Creek School District
Of course, McCarty is attempting to use justification in his push to disarm teachers, claiming –
"A safe learning environment is essential for our children to be successful in the classroom. That's not possible if a school district allows armed civilians to roam California school campuses."
Ohio State, Virginia Tech, Sandy Hook Elementary, Columbine, and others were safe learning environments until mad men bent on harm walked right on past those pesky gun free zone signs and once they were in the building?  There was nothing and no one able to stop them.
California is allowing Communists to serve in the government, disarming their citizens, what's next? The Killing Fields?
Source- AFF
Copyright 2017 Americas Freedom Fighters/ AFF Media. All rights reserved. This material may not be published, broadcast, rewritten, or redistributed.
Facebook Has Banned Us!
The leftists at Facebook decided they didn't like our message, so they removed our page and are censoring us. Help us fight back and subscribe to our newsletter so that you can stay up-to-date with everything Facebook doesn't want you to see!
Disqus Comments