Sassy Liberty AMERICA'S FREEDOM FIGHTERS –
The liberal bastion of so-called "Brotherly Love" – Philadelphia – is canceling the city's largest Cinco de Mayo celebration dubbed El Carnaval, due to what they claim are "the severe conditions affecting the immigrant community."
Organizer Edgar Ramirez states it is a was "sad but responsible" decision in light of the immigration crackdown by federal authorities. He states the local Hispanic community, both legal and illegal immigrants are fearful and disheartened by reports of large-scale arrests and detainments by officers with Immigration and Customs Enforcement.
ADVERTISEMENT - STORY CONTINUES BELOW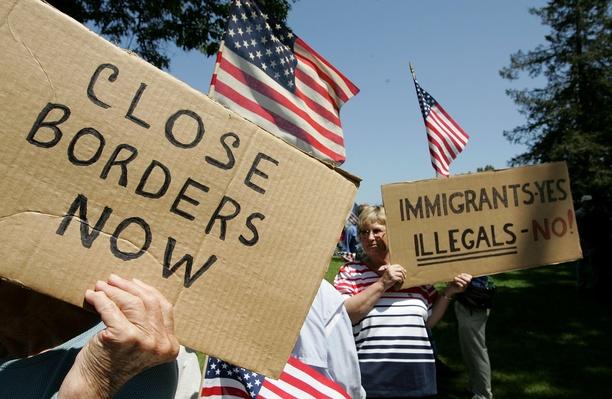 "The group of six organizers decided to cancel unanimously," Ramirez said. "Everyone is offended by the actions of ICE. They did not feel comfortable holding the event."
The annual parade through South Philadelphia has taken place in late April or early May for the last decade, drawing as many as 15,000 gathering from as far as New England and Chicago.
Philadelphia is currently a sanctuary city but ICE is enforcing federal immigration law under President Trump's leadership.  This week the agency announced that 248 people in the Pennsylvania, Delaware, and West Virginia are currently in federal custody awaiting deportation.  This is after a two-week sweep.
ADVERTISEMENT - STORY CONTINUES BELOW
Local Philadelphia government officials claim fear of being targets by federal immigration officials at the well-known celebration has dimmed the excitement, casting a dark cloud over what is supposed to be a joyful and colorful celebration in the Hispanic community. Carnaval celebrates the May 5, 1862, Battle of Puebla, where Mexican forces defeated French invaders.
ICE Officer Khaalid Walls of the Philadelphia office states –
"ICE's enforcement actions are targeted and lead driven. ICE does not conduct sweeps or raids that target aliens indiscriminately."
By contrast, the Mexican Consulate in Philadelphia, Carlos Torres, states –
"But our message is that we are with them. People should try to continue to live their lives as regular as possible, but in a well-informed matter."
Torres also states the consulate has established a Center for Legal Defense that Mexicans can use for legal advice with regard to immigration matters.
Mexican Foreign Relations Secretary Luis Videgaray has vowed that Mexico will spend about $50 million to hire lawyers for migrants in the United States facing deportation. According to Videgaray, the money will be channeled through Mexican consulates in the U.S. and also go to outreach programs "to promote respect for Mexicans' rights."
He claims it "isn't about obstructing the enforcement of the law in the United States, or much less opposing law enforcement.We are going to focus the money on one fundamental objective, which is the defense of the rights of Mexicans. This means legal advice, informational campaigns, the hiring of lawyers where it is necessary."
From this American citizen's perspective, it is hard to imagine a country investing money in a foreign country to combat that country's own sovereignty to deport citizens back to their home country and it NOT be viewed as obstruction.
God Bless.
Here's How To Be Sure To Continue Seeing Our Content On Facebook
TOGETHER WE WILL MAKE AMERICA GREAT AGAIN!
Dean James III% AMERICA'S FREEDOM FIGHTERS
Please like and share on Facebook and Twitter!
Facebook Has Banned Us!
The leftists at Facebook decided they didn't like our message, so they removed our page and are censoring us. Help us fight back and subscribe to our newsletter so that you can stay up-to-date with everything Facebook doesn't want you to see!
Disqus Comments