College Faculty Member CALLS POLICE and Reports "Pro-Trump" Sticky Note as a HATE CRIME…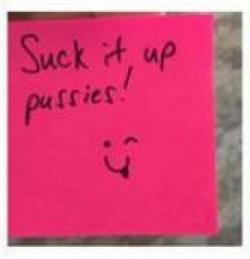 Sassy Liberty AMERICA'S FREEDOM FIGHTER – 
ADVERTISEMENT - STORY CONTINUES BELOW
Today we learn of yet another campus full of antagonistic Hillary snowflakes who were triggered by a post-it note.  Apparently said post it note had the audacity of suggesting that perhaps they should stop sniveling and whining about Hillary's loss in the presidential election and just "suck it up, pussies." 
This latest example of the pussification of America comes from Edgewood College in Madison, Wisconsin.  The plague of overly sensitive kids and faculty on college campuses across America looking for reasons to be offended seems to have reached critical mass.
take our poll - story continues below
Whom do you consider to be the most corrupt Democrat Politician?
Completing this poll grants you access to AFF updates free of charge. You may opt out at anytime. You also agree to this site's Privacy Policy and Terms of Use.
From safe spaces, safety pins, therapy dogs, ball pits, and coloring books and hot cocoa therapy, it seems the upper echelons of our higher institutions of learning are more concerned about teaching the future leaders of our country how to be  insane, overgrown toddlers incapable of coping with everyday life, rather than giving an actual education.
ADVERTISEMENT - STORY CONTINUES BELOW
Case in point – a Trump supporter leaves a post-it with a message.  A message voicing an opinion that he or she is just as entitled to as those voicing their dissatisfaction with the results of the presidential election. Except apparently Edgewood College didn't get that memo because that post-it caused students and faculty to literally flip out, calling the POLICE with the ridiculous demand it be treated as a HATE CRIME.
ADVERTISEMENT - STORY CONTINUES BELOW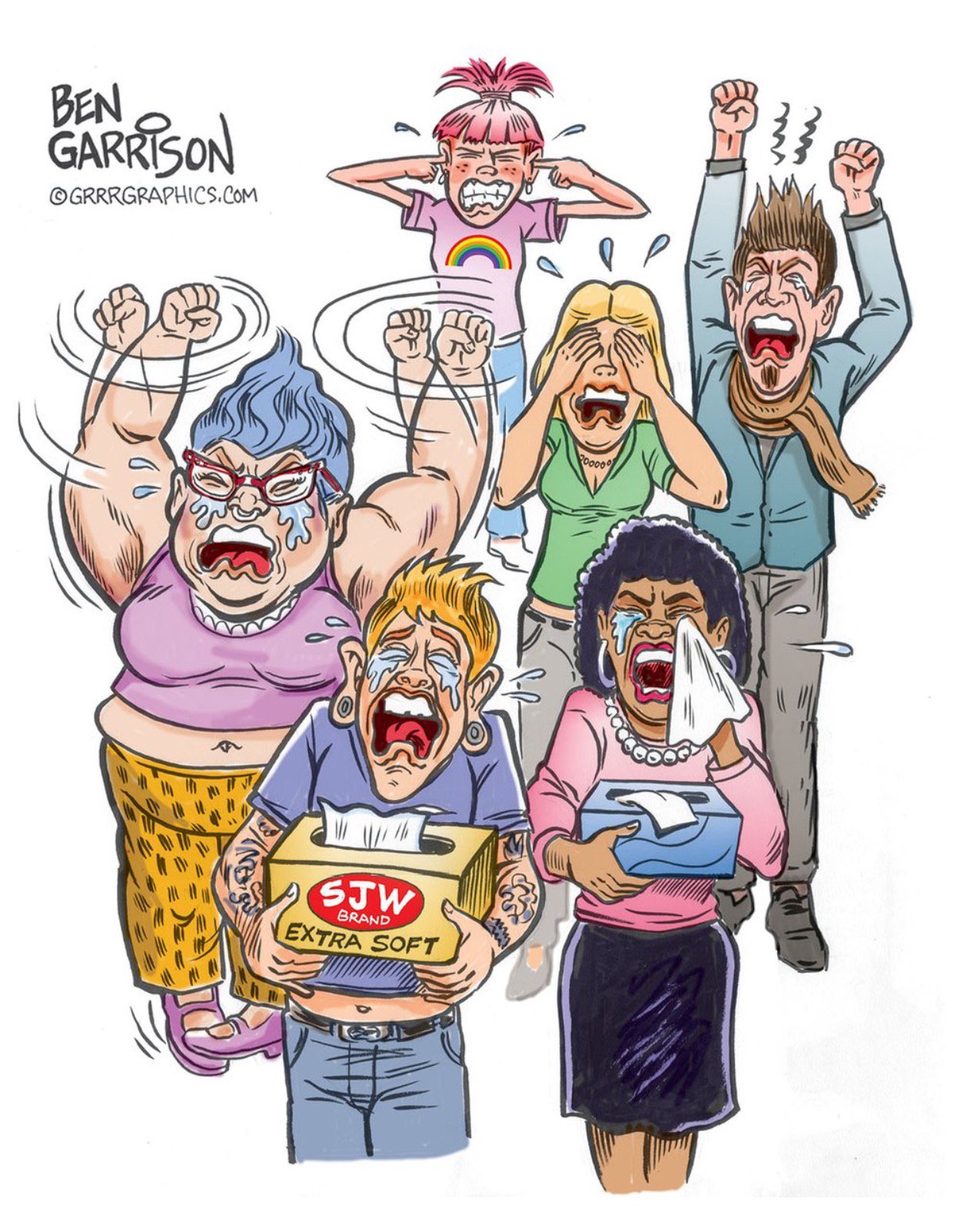 The  College's "diversity office" did an "investigation" and determined that a simple post-it note was indeed a "hate crime" and students with any and all knowledge of the incident were encouraged to contact campus police.
CALLING GEORGE ORWELL!!  THE THOUGHT POLICE ARE HERE!!
SHOCK AND SURPRISE!!  An open letter from Edgewood's Vice President for Student Development attempted to pin the blame for the "hate crime" on Trump, saying that it is part of a growing trend of "covert micro-aggressions and overt macro-aggressions" that have "taken on new fervor in higher education since our national election."
First Amendment experts say that while Wisconsin's Edgewood College can punish students for even constitutionally protected free speech, it cannot seek to involve or use police to punish such speech as a crime. Because while it may be against the rules and policies that govern liberal utopia Edgewood College, it is not indeed against the law or a crime of any nature.  The Madison Police Department agreed with that assessment with a spokesperson issuing a statement to the College Fix.  A patrol officer and detective have already investigated the incident and looked into the report.  They, of course, found "no immediate threat."
Hence, there's no further case activity and "it's not an open investigation," the spokesman said.
God Bless.
I VOTED FOR DONALD TRUMP AND TOGETHER WE WILL MAKE AMERICA GREAT AGAIN!
Dean James III% AMERICA'S FREEDOM FIGHTERS
 Please share this on all Social Media!
Facebook Has Banned Us!
The leftists at Facebook decided they didn't like our message, so they removed our page and are censoring us. Help us fight back and subscribe to our newsletter so that you can stay up-to-date with everything Facebook doesn't want you to see!
Disqus Comments