DINO PORRAZZO at AMERICAS FREEDOM FIGHTERS –
More insanity from the Communist mayor of the once great city of New York City.
ADVERTISEMENT - STORY CONTINUES BELOW
So, the corrupt, useless failure Bill de Blasio is reportedly setting up "COVID Checkpoints" to track down and punish people violating his holiday lockdown order.
take our poll - story continues below
Whom do you consider to be the most corrupt Democrat Politician?
Completing this poll grants you access to America's Freedom Fighters updates free of charge. You may opt out at anytime. You also agree to this site's Privacy Policy and Terms of Use.
Yeah, if de Blasio's gestapo catches you breaking his remarkably NAZI style rules you will be fine and possibly arrested!
ADVERTISEMENT - STORY CONTINUES BELOW
From Cassandra Fairbanks at The Gateway Pundit:
New York City Sheriff Joseph Fucito said that they will be conducting spot checks when out-of-state buses drop riders off at the curb and will be checking cars with out of state and New York licenses plates.
ADVERTISEMENT - STORY CONTINUES BELOW
Outrageous!
Zero Hedge reports that "test-and-trace teams will also be on the ground to help direct people to testing sites while providing 'education' about quarantine."
"New York's statewide 14-day holiday quarantine mandates that travelers quarantine, or take a test showing they're negative. Violations of self-quarantine will be enforced, and may carry fines of $1,000 to $2,000, the mayor's office has said."
There will be mandatory contact tracing at airports, Grand Central and Penn Station, and the Port Authority bus terminal.
NYC Councilmember Mark Levine, who has been urging people not to travel or celebrate the holiday at all, said in a tweet that "lines for Covid tests in NYC today are breaking records–as long as 7 hrs."
Yes a negative test result is good news, BUT…https://t.co/rA9GDt2t3G

— Mark D. Levine (@MarkLevineNYC) November 22, 2020
Again this is absolutely unbelievable.
You KNOW this asshole will have a huge Thanksgiving gathering with no masks and no social distancing but he is the Hitler of NYC.
The dude is a complete scumbag.
More from TGP:
"This is alarming sign that huge #'s of NYers are getting tested ahead of holiday travel," Levine added. "Remember: a negative test does *not* mean you can stop taking precautions on masks, distancing, quarantining etc."
It is doubtful that the NYPD will enforce the order.
Police officers in NYC hate this scumbag.
You're not a leader de Blasio. You're a coward, a classic bully, and yes, you've got blood all over your hands! 
Again, this corrupt pile of garbage is a freaking joke and has ruined the once great NYC with his radical leftist agenda.
The dude paints BLACK LIVES MATTER on the street in front of Trump Tower while the police officers are getting beaten, ambushed and murdered by these filthy thugs.
How and why these people keep electing this as*hole is beyond me but then again, Democrats have no sense of morality or common sense.
They are basically brain dead zombies.
Look, enjoy your Thanksgiving how you want- this is America and we have Constitutional rights.
Again, de Blasio is a corrupt politician who is arrogant and is NYC's HITLER.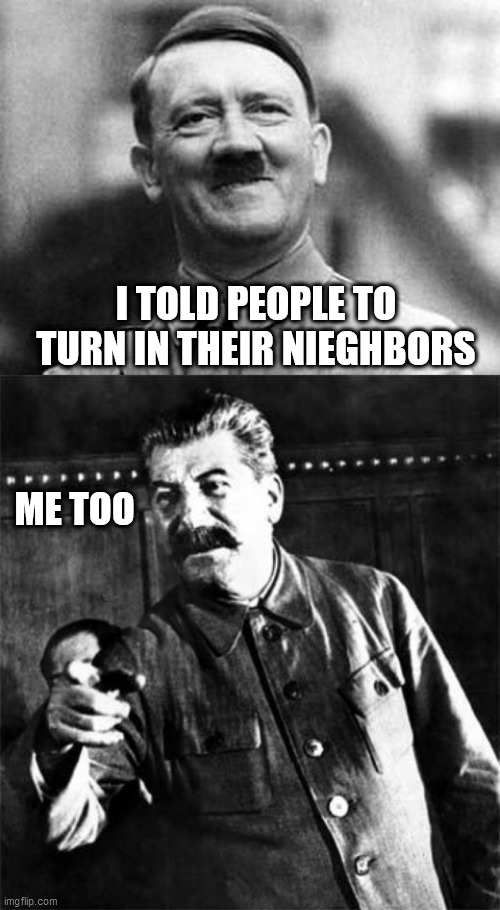 He can go to hell.
Simply UNBELIEVABLE! 
Hey, let me know what you think about this in the comments below!
Sick of the censorship and election meddling?
Then join us at SPREELY and PARLER!
It's time to enjoy social media again… without the filthy Communist censorship!
DINO PORRAZZO at AMERICAS FREEDOM FIGHTERS
Also join me on Twitter! 
God Bless.
Facebook Has Banned Us!
The leftists at Facebook decided they didn't like our message, so they removed our page and are censoring us. Help us fight back and subscribe to our newsletter so that you can stay up-to-date with everything Facebook doesn't want you to see!
Disqus Comments