Sassy Liberty AMERICA'S FREEDOM FIGHTERS – 
Watchdog group Foundation for Accountability and Civic Trust or FACT has filed a complaint with the Federal Election Commission with accusations that the DNC and former consultant Alexandra Chalupa have broken federal law.
ADVERTISEMENT - STORY CONTINUES BELOW
The conservative group (FACT), was launched in 2014 by former U.S. Attorney Matthew Whitaker, alleges that political operative Alexandra Chalupa, in her capacity as a DNC consultant, improperly sought intelligence on President Trump's former campaign chairman, Paul Manafort, from Ukrainian officials.
take our poll - story continues below
Whom do you consider to be the most corrupt Democrat Politician?
Completing this poll grants you access to AFF updates free of charge. You may opt out at anytime. You also agree to this site's Privacy Policy and Terms of Use.
President Trump has been questioning why the Justice Department was not investigating Ukrainian efforts to "sabotage" his campaign.
ADVERTISEMENT - STORY CONTINUES BELOW
The Complaint reads –
"Federal law and Commission regulations prohibit any person from knowingly soliciting, accepting or receiving contributions or donations of money or other things of value from a foreign national." 

ADVERTISEMENT - STORY CONTINUES BELOW
The complaint is based on an investigation conducted by Politico. The investigation revealed that Chalupa "met with top officials in the Ukrainian Embassy in Washington in an effort to expose ties between Trump, top campaign aide Paul Manafort, and Russia."
FACT alleges that Chalupa violated the ban by "knowingly soliciting" a "valuable in-kind contribution in the form of opposition research and information on a Trump campaign official from a foreign national on behalf of the Democratic National Committee." The complaint further alleges the "DNC subsequently acknowledged that they had knowledge of the research" obtained by Chalupa on behalf of Ukrainian officials.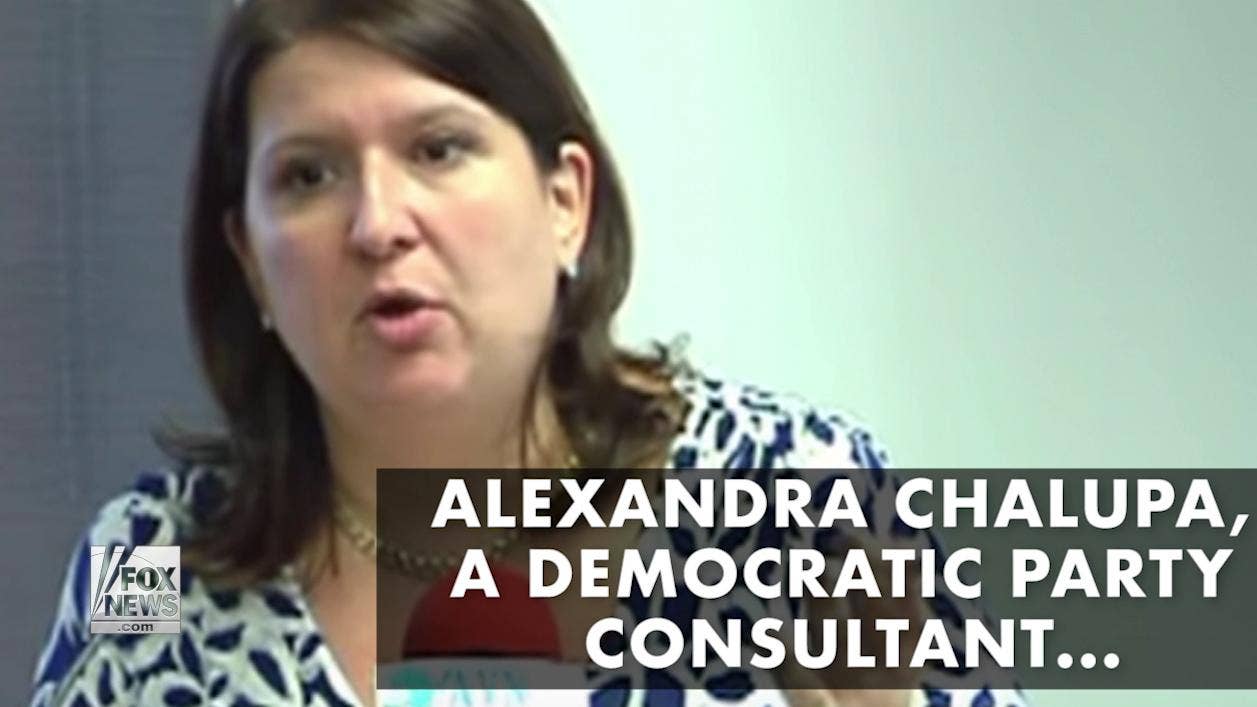 According to Politico, Chalupa "developed a network of sources in Kiev and Washington, including investigative journalists, government officials and private intelligence operatives and occasionally shared her findings with officials from the DNC."
FACT's general counsel, Kendra Arnold states –
"We can tell that at, one point, someone from the DNC acknowledged the information, though they denied using it. We're hopeful the FEC does a full investigation and gets to the bottom of what happened here."
Both Chalupa and the DNC have attempted to downplay their involvement and in some instances flat out deny any involvement at all.  Both parties continue to push back against any allegations regarding DNC collusion with the Ukrainian government.
Chalupa worked as a minorities outreach coordinator at the DNC. DNC officials claim that Chalupa was merely freelancing for the DNC and was in no way representing the DNC in her efforts to gather and obtain information on Manafort.
Spokesperson for the DNC, Adrienne Watson, said in a statement –
"The White House has been pushing this narrative to distract from the Trump campaign's willingness to work with a hostile foreign government to interfere in our election. No one is buying it."
However, The Hill makes note that the complaint cites multiple reports of Leftist mainstream media outlets, including John Podesta's ThinkProgress, where so-called experts claim Donald Trump, Jr. violated campaign laws by seeking an in-kind contribution from a foreign national in the form of opposition research.
If it is a violation of campaign laws for Trump Jr. then it would follow that it is also a violation of campaign laws for Chalupa.  Turn about is fair play and the DNC, as usual, seems to want to hold the right to a standard they themselves are not willing to follow.
FOLLOW us on Facebook at Nation In Distress!
Copyright 2017 Americas Freedom Fighters/ AFF Media. All rights reserved. This material may not be published, broadcast, rewritten or redistributed without expressed permission.
Facebook Has Banned Us!
The leftists at Facebook decided they didn't like our message, so they removed our page and are censoring us. Help us fight back and subscribe to our newsletter so that you can stay up-to-date with everything Facebook doesn't want you to see!
Disqus Comments