Sassy Liberty AMERICA'S FREEDOM FIGHTER –
Mike Morell, the former acting director of the CIA, is making news with his wild claims that the so-called Russian interference into the 2016 presidential election amounts to "the political equivalent of 9/11." Never mind that Obama used taxpayer money to intervene in Israel's election or the Brexit vote.  But apparently, that's okay as long as it's not a Conservative or a Republican doing the meddling.
Morell has further suggested that the United State respond in some sort of significant fashion to this supposed Russian action and as evidence for such behavior, sites reports from the Washington Post and New York Times that the CIA claims Russia tried to influence the election in favor of President-elect Trump.  What the Mainstream Media and Fake News peddlers are NOT telling you about Morrell himself?  Well, this is the guy that helped craft the famous story about Benghazi.  You remember that work of fiction where 4 Americans were killed because of YouTube video where an innocent man was indefinitely imprisoned as a result?  Yeah, this is THAT guy!  The leftist media also neglects to mention Morrell's abrupt resignation from the CIA in June 2013 amidst the controversy surrounding the Benghazi attacks.  He claimed it was to spend time with his family but immediately took a job at the Beacon Global Strategies firm as senior counselor where he still works currently.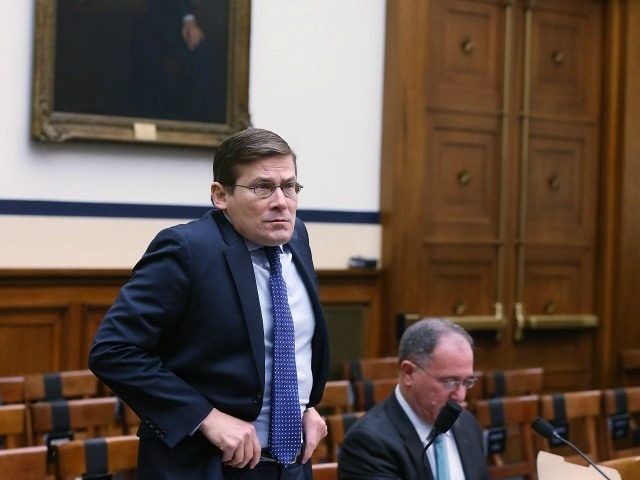 ADVERTISEMENT - STORY CONTINUES BELOW
Interestingly enough, Beacon Global Strategies was founded by Phillippe Reines.  Who is he, you ask?  Well, he served as Communications Advisor to Hillary Clinton while she was Secretary of State.  He also served as the Deputy Assistant Secretary of State for Strategic Communications in Hillary's State Department from 2009-2013.
take our poll - story continues below
Whom do you consider to be the most corrupt Democrat Politician?
Completing this poll grants you access to America's Freedom Fighters updates free of charge. You may opt out at anytime. You also agree to this site's Privacy Policy and Terms of Use.
Morrell himself states via Breitbart News –
ADVERTISEMENT - STORY CONTINUES BELOW
"It is an attack on our very democracy. It's an attack on who we are as a people. A foreign government messing around in our elections is, I think, an existential threat to our way of life. To me, and this is to me not an overstatement, this is the political equivalent of 9/11. It is huge and the fact that it hasn't gotten more attention from the Obama administration, Congress, and the mainstream media, is just shocking to me.

The third implication is we need to respond to the Russian attack. We need to deter the Russians and anyone else who is watching this—and you can bet your bottom dollar that the Chinese, the North Koreans, the Iranians are all watching. We need to deter all of those folks from even thinking about doing something like this in the future.

ADVERTISEMENT - STORY CONTINUES BELOW

I think that our response needs to have two key pieces to it. One is it's got to be overt. It needs to be seen. A covert response would significantly limit the deterrence effect. If you can't see it, it's not going to deter the Chinese and North Koreans and Iranians and others, so it's got to be seen.

The second is that it's got to be significant from Putin's perspective. He has to feel some pain, he has to pay a price here or, again, there will be no deterrence, and it has to be seen by the rest of the world as being significant to Mr. Putin so that it can be a deterrent."
Nevermind our nation's top Intelligence Chief, James Clapper, told Congress that the US intelligence community does not possess strong evidence that shows a connection between Wikileaks and a Russia cyber attack.  Also, Wikileaks has repeatedly stated that their source is NOT RUSSIAN.
The FBI also disagrees with some of the CIA's conclusions about Russia's motives. "While lawmakers were seemingly united on the need to present a strong bipartisan response, the FBI and CIA gave lawmakers differing accounts on Russia's motives, according to The Post," The Hill reported on Sunday.
Also worthy to note, why would Russia ONLY hack the DNC?  Why not the RNC as well?  Why is this coming up now?  Why were the hacking claims not made during the election? Why is it that they keep claiming this is a hack when it was a leak?  Those are two VERY different things.  What about the fact that only the leak itself is being called into question — the Leftist Mainstream Media has YET to address the actual content and the wrong doing and corruption this leak actually uncovered.  No, those issues continue to be UNaddressed while the millions of Americans that actually DID vote for Trump are being made to sound like automatons that allow the Russians to think for us, rather than knowing our own minds.  Perhaps Hillary should question WHY it was such a threat to democracy when President-elect Trump was asked about conceding the election if he lost.  I guess that's different now that the shoe is on the other foot right Hillary? You raging hypocrite!
Nevermind that the CIA has a clear history of feeding false information to the American public – See Operation Northwoods and Operation Mockingbird and even MkUltra to a degree for examples.
President-elect Donald Trump himself has stated it is ridiculous to think Russia interfered to help him get elected.  He believes Democrats are looking for an excuse for their loss at the polls.
It seems the Democrats just will not be satisfied until we are plunged headlong into war with Russia, all to cover up the wrong doing of the Democrats and Hillary Clinton.
Who's better? Trump or Obama?
I VOTED FOR DONALD TRUMP AND TOGETHER WE WILL MAKE AMERICA GREAT AGAIN!
Dean James III% AMERICA'S FREEDOM FIGHTERS
 Please share this on all Social Media!
Facebook Has Banned Us!
The leftists at Facebook decided they didn't like our message, so they removed our page and are censoring us. Help us fight back and subscribe to our newsletter so that you can stay up-to-date with everything Facebook doesn't want you to see!
Disqus Comments