Dean James III% AMERICA'S FREEDOM FIGHTERS –
It is with great sadness that we have to report that Naomi Parker Fraley, a California woman who posed for the famous "Rosie the Riveter" poster died Saturday, her family confirmed Monday.
Fraley, who was 96 at the time of her death, posed for the picture while working at an Alameda, California factory in 1942.
ADVERTISEMENT - STORY CONTINUES BELOW
The famous picture, which showed Fraley flexing her arm with the caption "We can do it!" became an iconic feminist image.
take our poll - story continues below
Whom do you consider to be the most corrupt Democrat Politician?
Completing this poll grants you access to AFF updates free of charge. You may opt out at anytime. You also agree to this site's Privacy Policy and Terms of Use.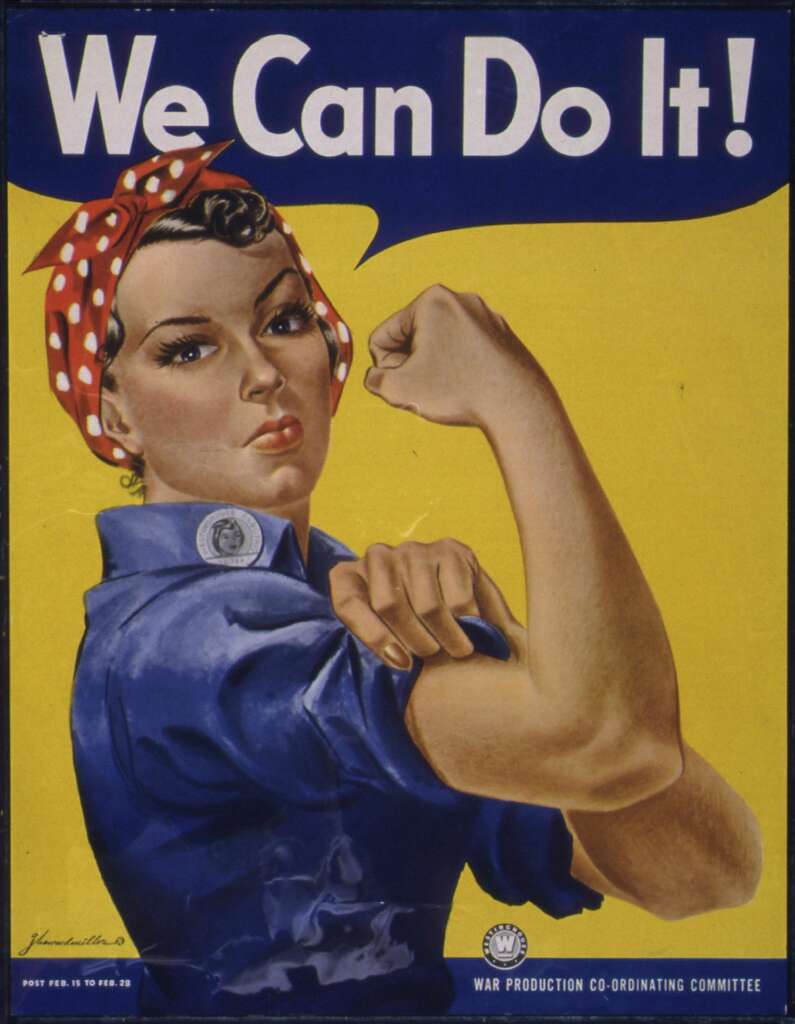 ADVERTISEMENT - STORY CONTINUES BELOW
But for decades, Fraley was not identified as the model in the picture, and scholars mistakenly concluded that a different female factory worker had posed for the portrait. Fraley was only widely recognized as the real "Rosie the Riveter" in 2016, after scholar James J. Kimble published an article revealing the findings of a six-year investigation into Rosie's identity, The Daily Beast reports.
The New York Times has more:
ADVERTISEMENT - STORY CONTINUES BELOW
Over the years, a welter of American women have been identified as the model for Rosie, the war worker of 1940s popular culture who became a feminist touchstone in the late 20th century.

Mrs. Fraley, who died on Saturday, at 96, in Longview, Wash., staked the most legitimate claim of all. But because her claim was eclipsed by another woman's, she went unrecognized for more than 70 years.

"I didn't want fame or fortune," Mrs. Fraley told People magazine in 2016, when her connection to Rosie first became public. "But I did want my own identity."
Though Fraley's name remained obscure for most of her 96 years, her likeness became an iconic symbol during World War II, SF GATE reports.
A photo of a young Fraley, with arm flexed and head topped by a red-and-white polka-dot bandanna, would inspire the 1943 Rosie the Riveter poster designed by J. Howard Miller.
Promulgated across the home front during the war years, Fraley's portrait would outlive the war and establish an indefinite place in the American visual lexicon, most recently appearing on posters at Saturday's national Women's Marches."The women of this country these days need some icons," Fraley said in a 2016 interview with People. "If they think I'm one, I'm happy about that."
Fraley got her wish just as she rounded her early 90s. In her life she would take on many other identities, including wife, mother, stepmother, grandmother and great-grandmother.
Rest in peace my dear Patriot.
God Bless.
TOGETHER WE WILL MAKE AMERICA GREAT AGAIN!
Dean James III% AMERICA'S FREEDOM FIGHTERS
\
Please like and share on Facebook and Twitter!
Facebook Has Banned Us!
The leftists at Facebook decided they didn't like our message, so they removed our page and are censoring us. Help us fight back and subscribe to our newsletter so that you can stay up-to-date with everything Facebook doesn't want you to see!
Disqus Comments