Sassy Liberty AMERICA'S FREEDOM FIGHTERS –
In a stunning embarrassment for the FBI, the baffling and very strange case of FBI interpreter Daniela Greene 38, who went to Syria in 2014 and married the brutal ISIS terrorist she was assigned to investigate.
Greene went to Syria in 2014 and her story exposes an extremely embarrassing breach of national security at the FBI – the very agency who claims to have made its mission in rooting out ISIS sympathizers across the country.  Yet one of their own willfully deceived the agency in order to consort with the enemy.
ADVERTISEMENT - STORY CONTINUES BELOW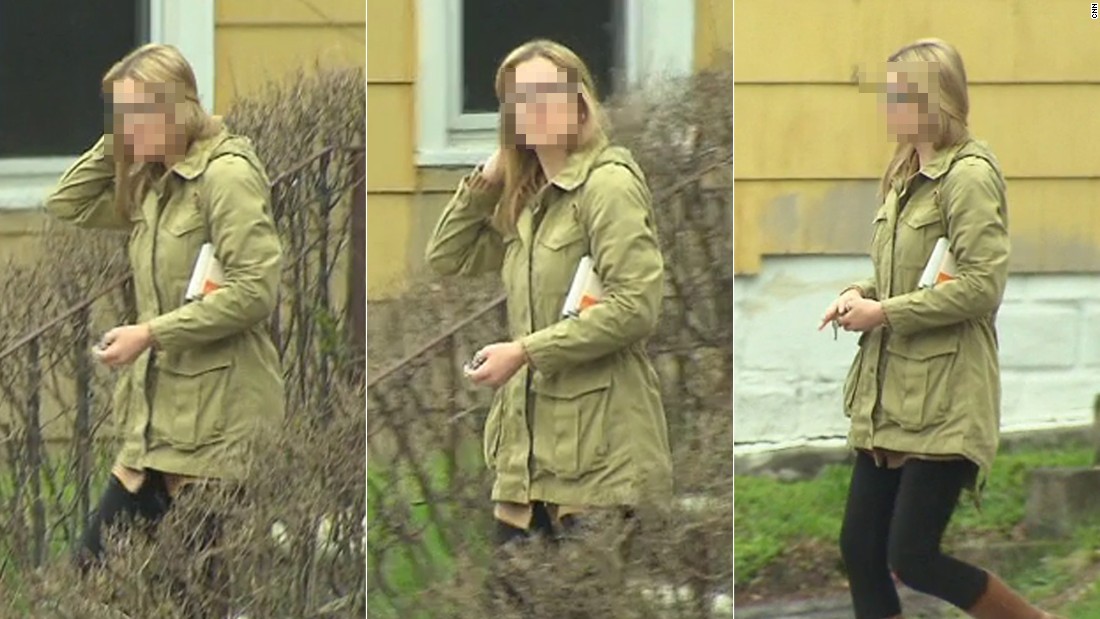 Greene's husband was not just any ordinary terrorist either.  He was German-born Denis Cuspert.  He rapped under the name of Deso Dogg, however, in Syria he was known as Abu Talha al-Almani. Considered one of the most violent operatives in Syria, his "accomplishments" included singing songs of praise to Osama bin Laden, threatening Barack Obama with a throat cutting gesture, and holding a bloody head in a recruiting video. His influence as an online recruiter for violent jihadists had put him on the radar of counter-terrorism authorities on two continents.
Withing mere weeks of their marriage, Greene realized marrying Cuspert was a mistake and fled back to the US.  Upon her return, she was arrested and subsequently tried and served two years in prison.  There has been much conjecture about whether Greene received favorable treatment from prosecutors with the Department of Justice.  She was charged with a relatively minor offense and served a reduced sentence in exchange for her cooperation.  The details of the exact nature of that cooperation remains filed under seal, shrouded in secrecy.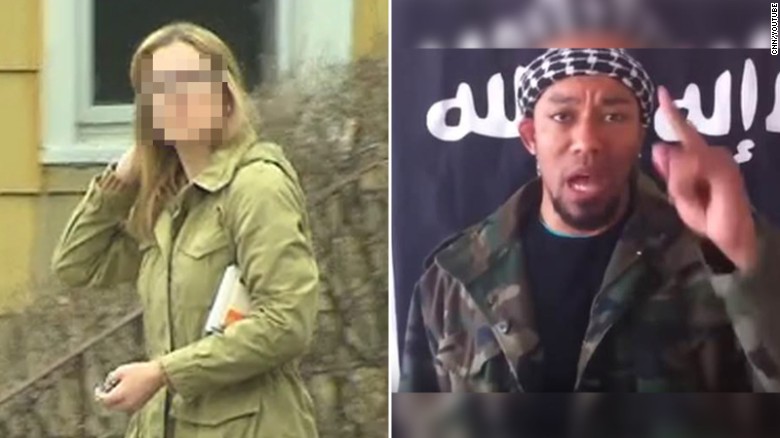 Greene possessed top-secret security clearance when she was assigned to the bureau's Detroit office in January 2014.  She was put to work "in an investigative capacity" on the case of a German terrorist referred to in court records only as "Individual A." This Individual A was Cuspert who left Germany for Syria to follow his radical and bloodthirsty agenda in 2012.  He would release a video pledging his allegiance to ISIS just a few months later.
ADVERTISEMENT - STORY CONTINUES BELOW
In June 2014, Greene lied to the FBI in order to go meet Cuspert despite still being married to her American husband at the time. On June 11, 2014, Greene filled out a Report of Foreign Travel form — a document FBI employees and contractors with national security clearances are required to complete when traveling abroad. The form described the nature of her travel on the form as "Vacation/Personal," according to court records, with her request stating, "Want to see my family." Specifically, Greene said, she was going to see her parents in Munich, Germany. Greene was born in Czechoslovakia and raised in Germany.
What Greene actually did was travel to Turkey, getting help from Cuspert to cross into Syria.  Once she was there she married the terrorist, warning him of the pending and ongoing FBI investigation against him.  Greene corresponded with a friend via email in the US.  The emails indicate that while she was in Syria she very quickly realized that she had made a terrible mistake.
"I really made a mess of things this time. I am in a very harsh environment and I don't know how long I will last here, but it doesn't matter, it's all a little too late."
Roughly a month after crossing into Syria, Greene was able to flee the country, returning the US where she was arrested, arraigned, tried and sentenced to two years in prison.
Greene's sentence is considered very light when compared to that of others convicted of trying to join ISIS.  The norm is a sentence closer to 13 years. She has recently been released and now works as a hostess at hotel lounge and has refused to speak to the press regarding the events or her part in them claiming it would put her family in jeopardy.
Scumbag.
God Bless. Source- AFF
Copyright 2017 Americas Freedom Fighters/ AFF Media. All rights reserved. This material may not be published, broadcast, rewritten, or redistributed.
Facebook Has Banned Us!
The leftists at Facebook decided they didn't like our message, so they removed our page and are censoring us. Help us fight back and subscribe to our newsletter so that you can stay up-to-date with everything Facebook doesn't want you to see!
Disqus Comments