It's official, the federal government is now the  enemy of the very constitution that gives them their jobs.
A New Mexico police chief along with his entire department  has been placed on administrative leave for the crime of attending a Constitutional Sheriffs and Peace Officers Association (CSPOA), and signing a pledge to uphold his oath to the constitution of the United States of America which he already took when he became a Police officer.
Update Jan 30 2014 7:15 pm: We spoke with Sheriff Richard Mack personally several times today about this story, and he assured us that these are the facts of what happened to police chief Harger. Sheriff Mack also put us in contact with police chief Shane Harger, and we personally spoke with him today, and he confirms the story to be true. Police Chief Harger will be coming on the Pete Santilli show in the coming days, and it could be as soon as tomorrow, so please stay tuned to the Pete Santilli Show for coming updates on this very important story.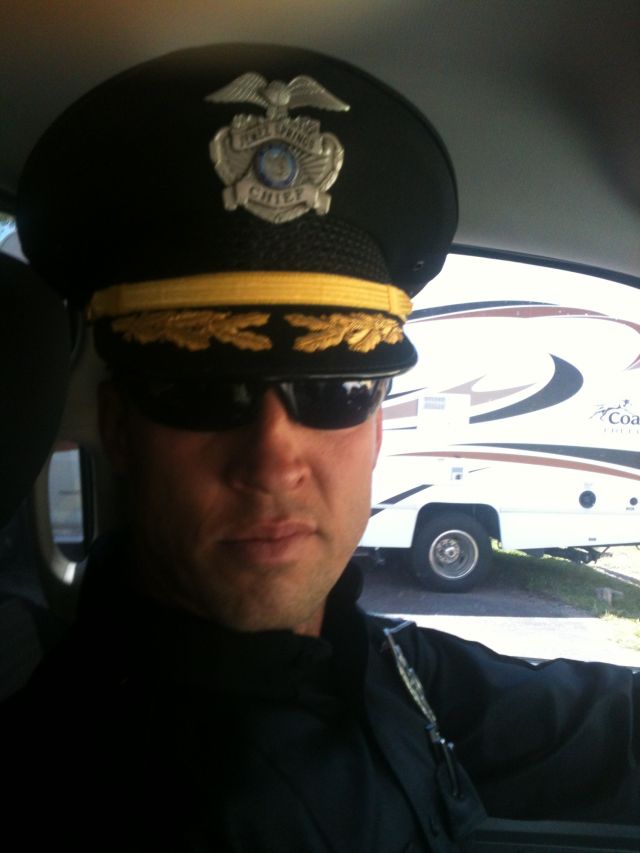 TSA Harasses Shane Harger, Constitutional Chief of Police Placed On Administrative Leave,  Chief Told To Disband Entire Police Department
Police Chief Shane Harger of the Jemez Springs, NM Police Department was placed on administrative leave and ordered to disband his police department today.
Harger returned from the Constitutional Sheriffs and Peace Officers Association Convention on Monday, January 27, 2014 with a sense of knowing that, he as well as 38 other peace officers, shared the commitment to uphold and defend the Constitution of the United States of America from enemies both foreign and domestic. He and the other 38 men and women signed the Resolution of the Constitutional Sheriffs and Peace Officers Association (see below).
The following morning, Harger was informed by Sheriff Douglas C. Wood of Sandoval County, New Mexico, that Harger was to dismantle the Jamez Springs Police Department.
Jemez Springs, NM is a tourist destination. With a population of 252, the police department enjoys ten part-time officers and volunteers with many working about 8 hours per month.
The story unfolds: Traveling by commercial airlines from Albuquerque, NM to LasVegas,NV, Harger was asked by TSA to show his credentials. Minutes later a man flashed a badge claiming to be a federal agent (agency unknown) also demanding to see Harger's credentials.
Harger was told that he was a person of interest, and the federal agent wanted to know where he was going and why. Bear in mind, no one is required to provide this information under these circumstances.
Harger said that the federal agent told him that the he, the federal agent, was paid to be suspicious of everyone.
Harger informed the federal agent that he was traveling to attend the Constitutional Sheriffs and Peace Officers Association Convention in LasVegas.
Harger was detained for thirty-five minutes – his detention was video recorded but not made available to Harger.
Facebook Has Banned Us!
The leftists at Facebook decided they didn't like our message, so they removed our page and are censoring us. Help us fight back and subscribe to our newsletter so that you can stay up-to-date with everything Facebook doesn't want you to see!
Disqus Comments