Sassy Liberty AMERICA'S FREEDOM FIGHTERS –
In an epic case of Black Robe Fever, James Robart, U.S. District Judge in Washington state, declared his belief that President Donald Trump's temporary ban on accepting certain travelers and all refugees is both illegal and unconstitutional for seven terror-plagued Muslim majority countries. Little explanation or proof was provided in support of Robart's decision, just a sweeping declaration of judicial opinion.
Well, now the Department of Justice is hitting back.  Unlike Judge Robart, the DOJ attorneys have produced a point-by-point refutation, demolishing claims made by Washington state. With the exception of the most left leaning liberal, it is simply impossible to read the Washington State lawsuit in conjunction with Robart's legal commentary on the matter, combined with the response given from the DOJ and not walk away with the conclusion that the order issued by President Trump is on sound legal and constitutional ground.  It is clear after considering all facts that  Judge Robart clearly overreached the limits of his judicial authority by "second-guessing" the president on a matter of national security.
ADVERTISEMENT - STORY CONTINUES BELOW
take our poll - story continues below
Completing this poll grants you access to AFF updates free of charge. You may opt out at anytime. You also agree to this site's Privacy Policy and Terms of Use.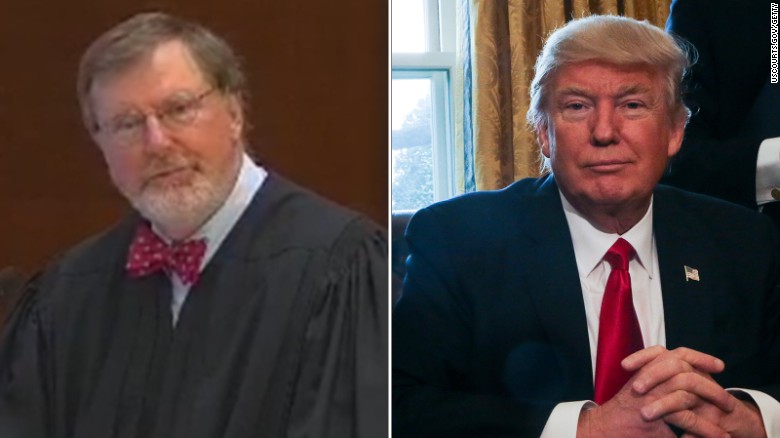 According to the Washington Examiner –
Beginning with the big picture, the Justice Department argued that Robart's restraining order violates the separation of powers, encroaches on the president's constitutional and legal authority in the areas of foreign affairs, national security, and immigration, and "second-guesses the president's national security judgment" about risks faced by the United States.
Judge Robart even went so far as to suggest in court last week that he himself knew as much if not more than President Trump regarding the current state of terroristic threat that currently exists from Yemen, Somalia, Libya, and other violence-plagued countries in the Middle East. Robart asked DOJ attorney, Michelle Bennett, "How many arrests have there been of foreign nationals for those seven countries since 9/11?"
ADVERTISEMENT - STORY CONTINUES BELOW
Bennett replied – "Your Honor, I don't have that information."
ADVERTISEMENT - STORY CONTINUES BELOW
"Let me tell you. The answer to that is none, as best I can tell. So, I mean, you're here arguing on behalf of someone [President Trump] that says: We have to protect the United States from these individuals coming from these countries, and there's no support for that."
Perhaps Judge Robart forgot the last eight years where the United States was under the rule of Obama that refused to even utter the words – radical Islam, Muslim terrorist, or even terrorism altogether at the expense of American lives?
The DOJ argued in response that it is the president, and not a U.S. District Court judge in the Western District of Washington State, who has the knowledge and the authority to make such decisions. Courts are particularly ill-equipped to second-guess the president's prospective judgment about future risks."
The reason: "Unlike the president, courts do not have access to classified information about the threat posed by terrorist organizations operating in particular nations, the efforts of those organizations to infiltrate the United States or gaps in the vetting process."
One would think this would be common sense?  But wait…..this is Washington we are dealing with and common sense does not live there. 
Bennett continued her argument stating –
"Your Honor, I think the point is that because this is a question of foreign affairs, because this is an area where Congress has delegated authority to the president to make these determinations, it's the president that gets to make the determinations and the court doesn't have authority to look behind those determinations."
Judge Robart, of course, rejected this completely reasonable and logical position outright forcing an emergency brief to be filed on Saturday evening with the 9th Circuit Court of Appeals in San Francisco.
This brief argued that a U.S. District Court judge has no legal right to stop a presidential action in which the president exercised his own constitutional power to conduct foreign policy, as well as power delegated by him to Congress in the area of immigration.
The political branches of government have plenary authority over those areas, the government argued, citing cases from 1950, 1952, and 1999 – 

Judicial second-guessing of the president's determination that a temporary suspension of entry of certain classes of aliens was necessary at this time to protect national security would constitute an impermissible intrusion on the political branches' plenary constitutional authority over foreign affairs, national security, and immigration. See, e.g., Harisiades v. Shaughnessy, 342 U.S. 580, 588-89 (1952) ("[A]ny policy toward aliens is vitally and intricately interwoven with contemporaneous policies in regard to the conduct of foreign relations, the war power, and the maintenance of a republican form of government."). "[I]t is not within the province of any court, unless expressly authorized by law, to review the determination of the political branch of the Government to exclude a given alien." Knauff, 338 U.S. at 543; see also INS v. Aguirre-Aguirre, 526 U.S. 415, 425 (1999).
The DOJ went on to support President Trump's decision on both legal and constitutional grounds citing the Immigration and Nationality Act of 1952.
Whenever the president finds that the entry of any aliens or of any class of aliens into the United States would be detrimental to the interests of the United States, he may by proclamation, and for such period as he shall deem necessary, suspend the entry of all aliens or any class of aliens as immigrants or nonimmigrants, or impose on the entry of aliens any restrictions he may deem to be appropriate.
The DOJ went on to quote additional case law in support of their very well reasoned argument from both 2016 and going back to 1977 stating that the Supreme Court has "long recognized the power to expel or exclude aliens as a fundamental sovereign attribute exercised by the government's political departments largely immune from judicial control. When Congress delegates this plenary power to the executive, the executive's decisions are likewise generally shielded from administrative or judicial review."
Then they pointed out that previous presidents have REPEATEDLY invoked this authority.  Why is President Trump's doing the same any different?
Then the DOJ attorneys hit right at the heart of the matter and demonstrated that these companies taking issue with the immigration order, and more specifically Washington State as a whole, have a vested interest because "immigration is an important economic driver in Washington." The state's lawyers argued that Microsoft alone employs nearly 5,000 H-1B visa holders, and that is in addition to those working for Amazon, Expedia, and Starbucks in the state — they have a vested interest in stopping this order.
As a result, though the emergency effort to stop Robart was immediately rejected – that is the emergency effort alone.  In the days ahead, there will be a fuller hearing on the issue and possibly more appeals to come. The law is on our side if only the courts will follow it.  Only time will tell in the weeks to come.
God Bless.
Here's How To Be Sure To Continue Seeing Our Content On Facebook
TOGETHER WE WILL MAKE AMERICA GREAT AGAIN!
Dean James III% AMERICA'S FREEDOM FIGHTERS
Please like and share on Facebook and Twitter!
Facebook Has Banned Us!
The leftists at Facebook decided they didn't like our message, so they removed our page and are censoring us. Help us fight back and subscribe to our newsletter so that you can stay up-to-date with everything Facebook doesn't want you to see!
Disqus Comments