Sassy Liberty AMERICA'S FREEDOM FIGHTERS – 
Yesterday just 30 miles from the White House, the Bilderberg Group began its three-day summit in Chantilly, Virginia.  Their number one subject on the official agenda for the summit? How to stop Donald Trump.
The group has managed to turn the the Westfields Marriot into an armed fortress in order to protect the 131 dignitaries that are attending. But unlike other gatherings of world leaders, the media will not be present because reporters have been banned from inside the summit.
ADVERTISEMENT - STORY CONTINUES BELOW
take our poll - story continues below
Whom do you consider to be the most corrupt Democrat Politician?
Completing this poll grants you access to America's Freedom Fighters updates free of charge. You may opt out at anytime. You also agree to this site's Privacy Policy and Terms of Use.
From the official Bilderberg Group website, they listed the key topics that will be addressed at the summit this year –
ADVERTISEMENT - STORY CONTINUES BELOW
The Trump Administration: A progress report
Trans-Atlantic relations: options and scenarios
The Trans-Atlantic defense alliance: bullets, bytes, and bucks
The direction of the EU
Can globalization be slowed down?
Jobs, income and unrealized expectations
The war on information
Why is populism growing?
Russia in the international order
The Near East
Nuclear proliferation
China
Current events
President Donald Trump makes number one on the Bilderberg agenda as it seems the elite power structure perceive him and his role as the president of the United States as the biggest threat to globalization that they have confronted in a very long time.  Many of them would love to see President Trump removed from office.
As you can also see from the list, the elite like phrases such as "the international order" and "global governance" rather than phrases such as "world order" or "new world order" but in the end it is simply semantics. The ultimate goal is one world government, one world currency, one single global system, except apparently Russia isn't falling in line for the globalists either – enter Russian hacking conspiracy theories.
ADVERTISEMENT - STORY CONTINUES BELOW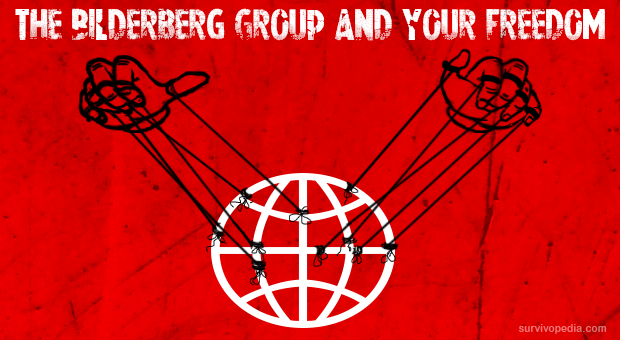 Every year, some of the biggest names on the entire planet attend the Bilderberg Group meetings. The list of those that have attended previous conferences includes Bill Clinton, Hillary Clinton, George H.W. Bush, Prince Charles, David Cameron, Tony Blair, Henry Kissinger, Bill Gates, Angela Merkel, Ben Bernanke, Rick Perry, David Rockefeller and Joe Biden.
It stands to reason that many at the summit are simply furious that President Trump has just announced that the U.S. will be pulling out of the Paris climate agreement, as it was intended to be a giant step forward toward globalization, with the majority of the world on board. President Trump has thrown a significant wrench into that plan and naturally, criticism is coming in fast and furious from top leaders all over the globe.
Before President Trump was even finished making the announcement that the U.S. would not be participating in the Paris Climate Agreement as it currently stands, Obama launched a full-on verbal assault, saying Trump 'joins a small handful of nations that reject the future'. Leaders of France, Germany, and Italy said the decision was 'regrettable' and that the deal was 'non-negotiable'. Also notable was the departure of Elon Musk, the Tesla billionaire, from President Trump's advisory counsel,
Am departing presidential councils. Climate change is real. Leaving Paris is not good for America or the world.

— Elon Musk (@elonmusk) June 1, 2017
Leftist progressive politicians and sycophants are already promising to defy President Trump with a number of mayors and governors offering pledges to continue to honor the agreement. Leftists are clamoring to attack President Trump for daring to put America first and not allowing the US industrial sector to sign away approximately 1.1 million jobs it can ill afford to lose further cannibalizing the job sector in states like Ohio, Michigan, Pennsylvania, and Missouri all so the US can foot the bill for Silicon Valley and Wall Street to send even more of hard earned American dollars and jobs elsewhere.
Global warning simply provides a marvelous excuse for global socialism.  Hence, why this pseudoscience is pushed so hard.  It is little more than a redistribution of American wealth to other less prosperous, third world nations. President Trump is merely standing in the way of their agenda and that makes him the enemy that they wish to stop at all costs.  They are literally pulling out all the stops to get rid of him.
Source- AFF 
FOLLOW us on Facebook at Nation In Distress!
Copyright 2017 Americas Freedom Fighters/ AFF Media. All rights reserved. This material may not be published, broadcast, rewritten, or redistributed without expressed permission.
Facebook Has Banned Us!
The leftists at Facebook decided they didn't like our message, so they removed our page and are censoring us. Help us fight back and subscribe to our newsletter so that you can stay up-to-date with everything Facebook doesn't want you to see!
Disqus Comments