Sassy Liberty AMERICA'S FREEDOM FIGHTERS –
In their attempts to address perceived racial disparities within the criminal justice system as well as remain politically correct, internet giant Google has pledged to donate $11.5 million in grants to four separate organizations.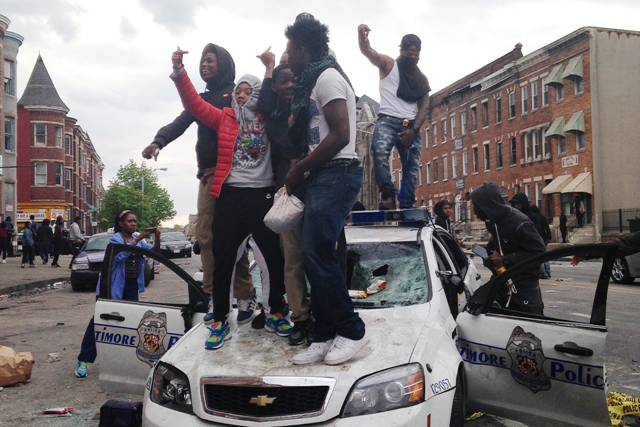 ADVERTISEMENT - STORY CONTINUES BELOW
Of the four groups, the most prominent and well-known is the terrorist hate group known as Black Lives Matter.
take our poll - story continues below
Whom do you consider to be the most corrupt Democrat Politician?
Completing this poll grants you access to America's Freedom Fighters updates free of charge. You may opt out at anytime. You also agree to this site's Privacy Policy and Terms of Use.
The Black Lives Matter movement came to national prominence in the wake of the 2014 police shooting of 18-year-old Michael Brown in Ferguson, Missouri, after Brown attacked a police officer and was killed by the police officer as a result.
ADVERTISEMENT - STORY CONTINUES BELOW
Interesting to notes, that according to Pew Research survey conducted between Feb. 29-May 8, 2016, only 4 in 10 adults supports the movement known as Black Lives Matter. Among white people, the vast majority of support are from Democrats and those under the age of 30.
ADVERTISEMENT - STORY CONTINUES BELOW
Another group Google is supporting, the Equal Justice Initiative, has also explicitly endorsed Black Lives Matter in one of its videos, calling the group "civil rights demonstrators."
In their video, they attempt to link slavery to mass incarceration with inflammatory statements such as "many states celebrate the era of slavery with Confederate holidays and by honoring the defenders and architects of slavery while ignoring the history of enslavement."
Another group receiving a grant from Google is known as Center for Policing Equity.  Phillip Atiba Goff, co-founder and president, states –
"It's hard to measure justice," Phillip Atiba Goff, co-founder and president  "In policing, data are so sparse and they are not shared broadly. The National Justice Database is an attempt to measure justice so that people who want to do the right thing can use that metric to lay out a GPS for getting where we are trying to go. That's really what we see Google as being a key partner in helping us do."
According to USA Today, the principal of the philanthropic arm of Google.org, Justin Steele, when asked the reason for the pledge, states —
"There is significant ambiguity regarding the extent of racial bias in policing and criminal sentencing. We must find ways to improve the accessibility and usefulness of information."
Steele believes the grants are a way to quantify and to begin to make reparations for the racial disparity he believes is pervasive throughout the American justice system.
Google believes these grants are a means to address the racial imbalance found within the demographics of its workforce. Currently, Hispanics make up 3% of Google employees and African Americans 2%, whites 61%, and Asians 30%, according to a 2014 PBS report.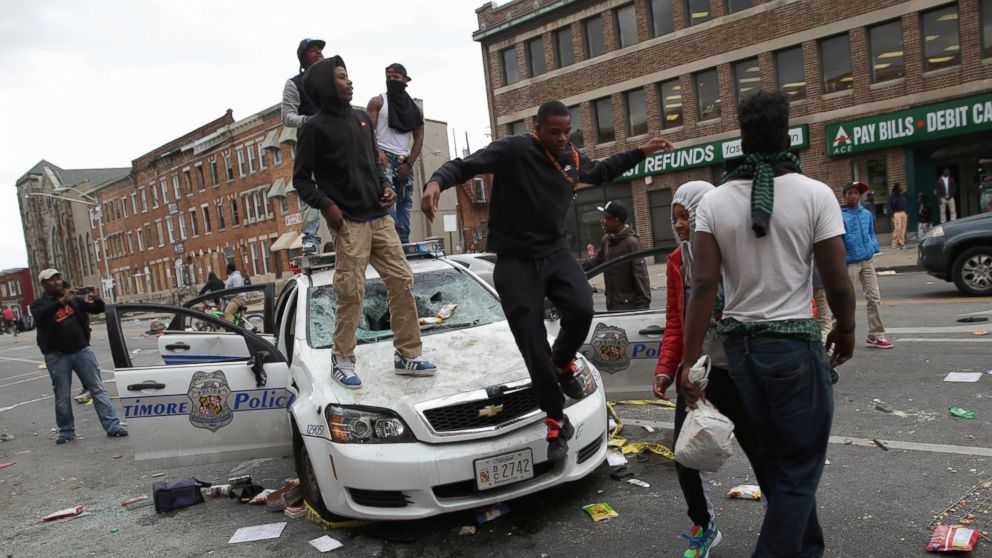 While it is very difficult to determine the full extent to which a black person may or may not be treated differently than a white person by a police officer, Senator Tim Scott (R-SC) said it best when he expressed his own personal "frustrations" on this particular topic.
The senator said most police "have two things on their minds: protect and serve. However, we do have serious issues that must be resolved" — the "deep divide" between the black community and law enforcement in many cities, "a trust gap" and "tension that has been growing for decades and as a family, one American family, we cannot ignore these issues."
Sen. Scott went on to stress that as he himself is a Black American he felt that Americans should be "thankful" for the good job most police officers do, though adding that "some do not" do a good job.
Accountability among law enforcement is paramount.  A great many are good men and women looking to do a job and to help change their community for the better.  But accountability helps to weed out those that have more sinister and nefarious means for their positions.
Many of these groups fail to acknowledge a great deal of GOOD that also occurs by police officers every day.  They continue to talk about affirmative action and reparations, as though those things do anything more than HARM those that those programs claim to help.
It's interesting but I never see these groups touching human trafficking and the rise in that in the black community.  You know modern slavery that we can actually do something about?  Nor do I see them railing against Planned Parenthood or the abortion clinics that take on average of more than 1,800 black lives per day.  THOSE lives matter too, as do the police lives that are sacrificed daily for our protection.
No one can change history, other than to learn from it so it's mistakes are not repeated.  However, the future is not set and ripe for change, should we choose to "be the change" we wish to see, rather than railing against the injustices of the past.
God Bless.
Here's How To Be Sure To Continue Seeing Our Content On Facebook
TOGETHER WE WILL MAKE AMERICA GREAT AGAIN!
Dean James III% AMERICA'S FREEDOM FIGHTERS
Please like and share on Facebook and Twitter!
Facebook Has Banned Us!
The leftists at Facebook decided they didn't like our message, so they removed our page and are censoring us. Help us fight back and subscribe to our newsletter so that you can stay up-to-date with everything Facebook doesn't want you to see!
Disqus Comments