Sassy Liberty AMERICA'S FREEDOM FIGHTERS – 
The Illinois Senate has officially passed a bill making Illinois a "sanctuary state."  The bill is referred to as "the Trust Act" (SB31) passed May 4 in a 29 to 23 vote. It was introduced by Senate President John Cullerton (D-Chicago) and is intended to curtail all federal immigration powers to detain and deport illegal aliens even in the event that they are convicted of a crime.
Cullerton is insistent that only those that commit crimes should be detained by law enforcement and claims that his bill seeks to improve the "trust" between illegal aliens and Illinois law enforcement and officials. Apparently, the fact that entering the United States illegally is in and of itself, a crime escapes Cullerton and the Illinois Senate.
ADVERTISEMENT - STORY CONTINUES BELOW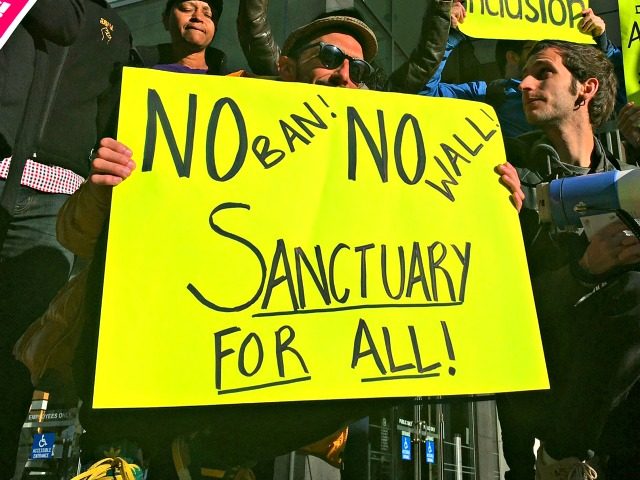 take our poll - story continues below
Whom do you consider to be the most corrupt Democrat Politician?
Completing this poll grants you access to AFF updates free of charge. You may opt out at anytime. You also agree to this site's Privacy Policy and Terms of Use.
Cullerton claims this bill sends a clear message
ADVERTISEMENT - STORY CONTINUES BELOW
"…that our immigrant neighbors are in fact part of our community" and will "enhance interaction between the immigrant community and state and local police to improve safety and the quality of life for all Illinoisans. They're part of our economy, they go to our schools, they're working, they're paying taxes. While the federal government is going to determine their status, they're in our community."
Co-sponsor to the bill Daniel Biss (D-Evanston) claims this bill will make illegal aliens feel "safe" in Illinois.
ADVERTISEMENT - STORY CONTINUES BELOW
Bliss states –
"In these uncertain times, we should do everything we can to assure people that we want them to feel welcome and safe in their surroundings and secure in going to the police when they have information about criminal activity. We want our local police to do what they do best — to be our local police, not federal agents."
Many opponents of the bill have pointed out the lawlessness it will incite in the state and the utter defiance and opposition it shows to the Constitution, as well as the disrespect it shows towards Illinois legal and taxpaying citizens, not to mention those immigrants that have gone through the process the correct way.
The bill will cost the debt-ridden state millions to implement.  Illinois is currently one of the most indebted states in the country.  Last year the Metcatus Center ranked Illinois as one of the worst five states in the nation because of its budget crisis. According to the Department of Human Services, if made law, the "Trust Act" would cost the state another $5 million to fulfill.
Illinois will join California, Colorado, Connecticut, New Mexico, Rhode Island, New York, and Maryland in their attempts to put such sanctuary policies in place at the expense of their citizens.
Source- AFF 
FOLLOW us on Facebook at Nation In Distress!
Copyright 2017 Americas Freedom Fighters/ AFF Media. All rights reserved. This material may not be published, broadcast, rewritten or redistributed without expressed permission.
Facebook Has Banned Us!
The leftists at Facebook decided they didn't like our message, so they removed our page and are censoring us. Help us fight back and subscribe to our newsletter so that you can stay up-to-date with everything Facebook doesn't want you to see!
Disqus Comments