Sassy Liberty AMERICA'S FREEDOM FIGHTERS –
The Clinton family just refuses to fade into obscurity and bow out gracefully with Hillary's loss of the 2016 presidential election.  Chelsea Clinton is cashing in on her "Democratic Darling" status now with Expedia.  She was recently named to the board of the company because…..well…..ummm….we don't really know why.  It certainly isn't her VAST knowledge and experience in the fields of technology and cybersecurity!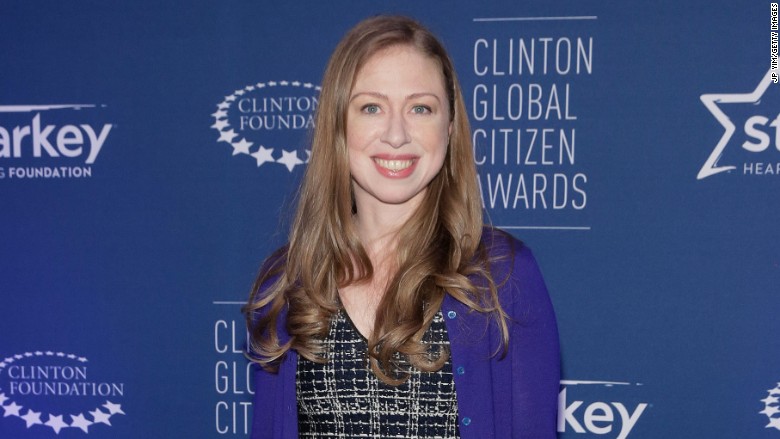 ADVERTISEMENT - STORY CONTINUES BELOW
In her new position, Chelsea will receive $45,000 a year in cash, plus $250,000 a year in stock vesting over three years. Expedia has yet to detail what Chelsea's job responsibilities will be with the travel-booking company and the company's financial filings do not detail.
take our poll - story continues below
Whom do you consider to be the most corrupt Democrat Politician?
Completing this poll grants you access to AFF updates free of charge. You may opt out at anytime. You also agree to this site's Privacy Policy and Terms of Use.
Expedia's chairman, billionaire Barry Diller is a longtime Clinton friend and ally, as well as a rather prolific fundraiser for the Clinton Foundation and the Clinton family.  Diller is married to fashionista, Diane von Furstenberg, and together they hosted a fundraiser dubbed "Conversation and Dinner with Hillary Clinton" for Hillary's failed presidential bid in the 2016 election. The tickets were priced at $100,000 per couple.
ADVERTISEMENT - STORY CONTINUES BELOW
According to the Washington Times –
ADVERTISEMENT - STORY CONTINUES BELOW
Chelsea started her career working for management consulting firm McKinsey & Company and investment firm Avenue Capital Group. She ditched those jobs for a cozy $600,000 a year gig reporting for NBC News, where she conducted hard-hitting interviews with the likes of Geico's gecko.

Since then she's helped with her mom's presidential campaign and sits on the board of the School of American Ballet. Celebrity Net Worth puts her net worth at about $15 million.

It's been reported that Mrs. Clinton is now eyeing her own run in politics. She's releasing a children's propaganda book "She Persisted" that will "tell the stories of 13 women who overcame immense opposition to achieve their goals," Entertainment Weekly wrote.

Among the women are liberal icon Sonya Sotomayor, and a "surprise" cameo by an unnamed women — we can only guess who.
It must be nice to get paid to do nothing and be nothing.  Though it seems the Clinton family have that down to an art form, their business of fundraising being little better than a glorified Ponzi scheme to further enrich the Clinton empire.  Chelsea's apple definitely doesn't fall too far from that crooked tree.
God Bless.
Here's How To Be Sure To Continue Seeing Our Content On Facebook
TOGETHER WE WILL MAKE AMERICA GREAT AGAIN!
Dean James III% AMERICA'S FREEDOM FIGHTERS
Please like and share on Facebook and Twitter!
Facebook Has Banned Us!
The leftists at Facebook decided they didn't like our message, so they removed our page and are censoring us. Help us fight back and subscribe to our newsletter so that you can stay up-to-date with everything Facebook doesn't want you to see!
Disqus Comments