Sassy Liberty AMERICA'S FREEDOM FIGHTERS –
The Trump family is changing plans after the theft of a Secret Service laptop had everyone scrambling yesterday. The laptop contained floor plans and evacuation protocol for New York City's Trump Tower, as well as information pertaining to Hillary Clinton's email investigation and other sensitive information.

Given that First lady Melania Trump and 10-year-old son Barron still currently reside at Trump Tower due to Barron still being in school, that breach of National Security was cause for great concern. The two stayed behind when President Trump moved to Washington in an effort to allow Barron Trump to complete the school year at his current school in New York City and make the adjustment to the spotlight as seamlessly as possible.
ADVERTISEMENT - STORY CONTINUES BELOW
Barron currently attends Columbia Grammar and Preparatory School, an elite private school on the Upper West Side. Melania wanted him to complete his school cycle before moving him from their Manhattan home to Washington, D.C. Tuition at Columbia costs roughly $45,000 a year.
take our poll - story continues below
Whom do you consider to be the most corrupt Democrat Politician?
Completing this poll grants you access to America's Freedom Fighters updates free of charge. You may opt out at anytime. You also agree to this site's Privacy Policy and Terms of Use.
As a result, the first family has changed plans and Melania and Barron will become full-time residents of 1600 Pennsylvania Ave. in June of this year.
ADVERTISEMENT - STORY CONTINUES BELOW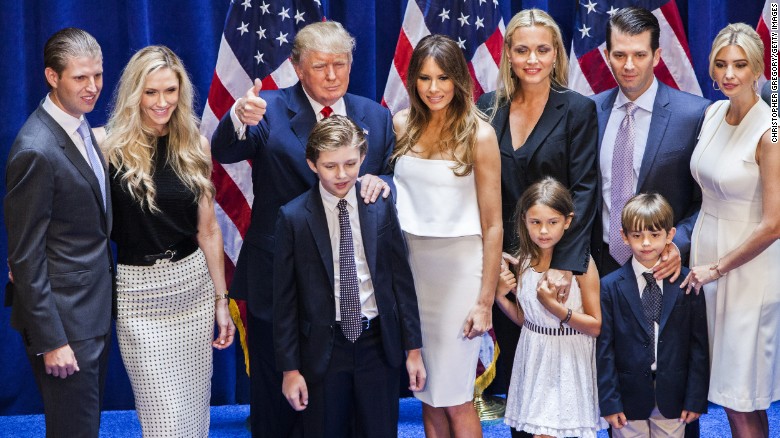 The family has already selected Barron's new school and quarters are being readied with fresh paint.
ADVERTISEMENT - STORY CONTINUES BELOW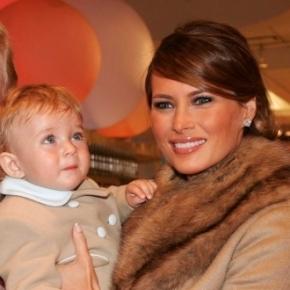 US Weekly had published a story on February 1, titled, "First Lady Melania Trump May Stay in NYC Permanently and Never Move Into the White House."
In the article, someone close to the family reportedly said —
"They will reevaluate toward the end of the school year if they will keep this arrangement or if Melania and Barron will move to Washington. They could go either way right now. They will ultimately do what's best for Barron."
Now with their safety potentially compromised, it is clear that the Trumps are doing what any good parents would do and make the efforts to keep their family safe from any that may wish them harm.
h/t – Fox Business
God Bless.
Here's How To Be Sure To Continue Seeing Our Content On Facebook
TOGETHER WE WILL MAKE AMERICA GREAT AGAIN!
Dean James III% AMERICA'S FREEDOM FIGHTERS
Please like and share on Facebook and Twitter!
Facebook Has Banned Us!
The leftists at Facebook decided they didn't like our message, so they removed our page and are censoring us. Help us fight back and subscribe to our newsletter so that you can stay up-to-date with everything Facebook doesn't want you to see!
Disqus Comments