Sassy Liberty AMERICA'S FREEDOM FIGHTERS – 
The left is now touting James Comey as America's newest sex symbol in an article by the Daily Beast. Writer Lizzie Crocker gushes that Comey is just the sex symbol America needs right now when she wrote about Comey's appearance before the Senate Intelligence Committee to talk about President Trump.
ADVERTISEMENT - STORY CONTINUES BELOW
Crocker made note that many of the Twitter reactions to Comey's testimony were centered around his appearance – "By the end of his public testimony, James Comey was not just hot; he was eminently fuckable."
take our poll - story continues below
Whom do you consider to be the most corrupt Democrat Politician?
Completing this poll grants you access to AFF updates free of charge. You may opt out at anytime. You also agree to this site's Privacy Policy and Terms of Use.
Meanwhile, I like many of my Conservative counterparts am wondering exactly what sort of cheap crack Crocker is smoking exactly because the words hot, sex symbol, and Comey belong NOWHERE in the same sentence.  In fact, even seeing them in the same sentence together makes me ill.  I would rather be celibate the rest of my days than even consider that man to be a "sex symbol" of ANY variety.
ADVERTISEMENT - STORY CONTINUES BELOW
Call me crazy but perhaps it is the lack of integrity? Or maybe its the not one or even two but TWO botched investigations against Hillary Clinton? Former FBI Director James Comey had numerous ties to the corrupt Clinton political machine, and he still does. One connection is his brother, Peter. Peter Comey is an executive at DLA Piper, the law firm responsible for filing the Clinton Foundation's taxes. James Comey holds the mortgage for his brother's mansion, tying a direct financial connection between Comey and the Clinton Foundation while he was investigating Hillary.
ADVERTISEMENT - STORY CONTINUES BELOW
James Comey has been connected to the Clinton criminal network for decades. In 1996, James Comey acted as the deputy special counsel for the Senate committee investigating the Whitewater scandal. The Senate was investigating shady real-estate loans authorized while Bill Clinton was governor of Arkansas.
Many people connected to the Whitewater company were arrested and charged with over 40 crimes, yet the Clintons remained unscathed. James Comey acknowledged that Hillary Clinton obstructed the investigation and destroyed evidence, yet he decided not to prosecute due to lack of "intent".
Yet Crocker likens Comey to Mr. Darcy in Pride and Prejudice?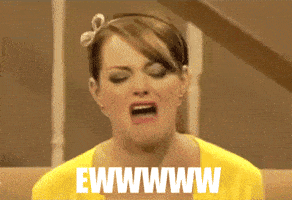 Please do not sully Jane Austen in that manner!
Crocker states –
"That combined with his imposing physical stature gives him the same alluring masculinity as sex symbols like Mr. Darcy in Pride and Prejudice (particularly Colin Firth as Mr. Darcy in the BBC's Pride and Prejudice)" 
Yes, celibacy is infinity more attractive than ANYONE that is willing to get into bed with the likes of Hillary Clinton! Who knows what they will bring home!
Source- AFF 
FOLLOW us on Facebook at Nation In Distress!
Copyright 2017 Americas Freedom Fighters/ AFF Media. All rights reserved. This material may not be published, broadcast, rewritten or redistributed without expressed permission.
Facebook Has Banned Us!
The leftists at Facebook decided they didn't like our message, so they removed our page and are censoring us. Help us fight back and subscribe to our newsletter so that you can stay up-to-date with everything Facebook doesn't want you to see!
Disqus Comments