Sassy Liberty AMERICA'S FREEDOM FIGHTERS – 
White House adviser Jared Kushner delivered nearly two and a half hours of testimony before the Senate Intelligence Committee on his meetings with Russian officials last year. Kushner will testify to the House Intelligence Committee on Tuesday.
ADVERTISEMENT - STORY CONTINUES BELOW
As he left a protester handed Kushner a Russian flag in the U.S. Capitol. The protester asked Kushner to sign the flag but Kushner declined to do so. Neither did Kushner answer any questions on as he made his way out of the Hart Senate Office Building where the meeting took place.
take our poll - story continues below
Completing this poll grants you access to AFF updates free of charge. You may opt out at anytime. You also agree to this site's Privacy Policy and Terms of Use.
ADVERTISEMENT - STORY CONTINUES BELOW
Kushner released written testimony prior to the meeting stating –
"I arrived at the meeting a little late. When I got there, the person who has since been identified as a Russian attorney was talking about the issue of a ban on U.S. adoptions of Russian children. I had no idea why that topic was being raised and quickly determined that my time was not well-spent at this meeting."

ADVERTISEMENT - STORY CONTINUES BELOW
Sen. Joe Manchin (D-WV) suggested that Kushner may need to return in his future for further testimony as he will likely have additional questions for him.
Kushner maintains both in his testimony and in his released his written statement to Congress that said he did "not collude" with Russia.
"Let me be very clear — I did not collude with Russia, nor do I know of anyone else in the campaign who did so … Donald Trump had a better message and ran a smarter campaign, and that is why he won. Suggesting otherwise ridicules those who voted for him."
Kushner's 11-page written statement detailing four separate occasions where he interacted with Russian officials, including a meeting with Russian Ambassador Sergey Kislyak that Kushner described as exchanging pleasantries and lasting less than a minute. He emphatically maintains that his interactions with Kislyak were absolutely normal for someone of his position acting in a capacity of liaison with foreign governments.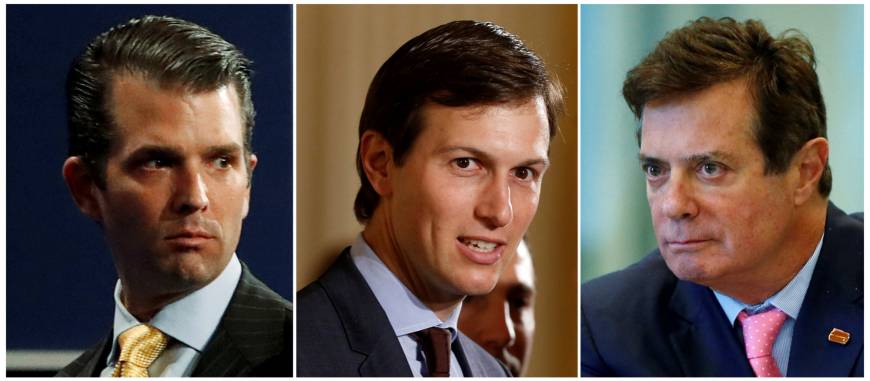 Kushner wrote –
"I did not collude, nor know of anyone else in the campaign who colluded, with any foreign government. I had no improper contacts."
Transcripts of today's meeting are expected to be released.  Donald Trump, Jr. and Paul Manafort are expected to speak to the Senate Intelligence Committee later this week as well but that will not be open to the public.
FOLLOW us on Facebook at Nation In Distress!
Copyright 2017 Americas Freedom Fighters/ AFF Media. All rights reserved. This material may not be published, broadcast, rewritten or redistributed without expressed permission.
Facebook Has Banned Us!
The leftists at Facebook decided they didn't like our message, so they removed our page and are censoring us. Help us fight back and subscribe to our newsletter so that you can stay up-to-date with everything Facebook doesn't want you to see!
Disqus Comments