Sassy Liberty AMERICA'S FREEDOM FIGHTERS –
The Democrats are out to prove that they are more concerned with the obstruction of the Trump administration than they are with the vetting of truly qualified candidates.  Senate Democrats successfully voted to filibuster the nomination of Judge Neil Gorsuch to the Supreme Court on Thursday morning, denying the initial cloture vote 55-45.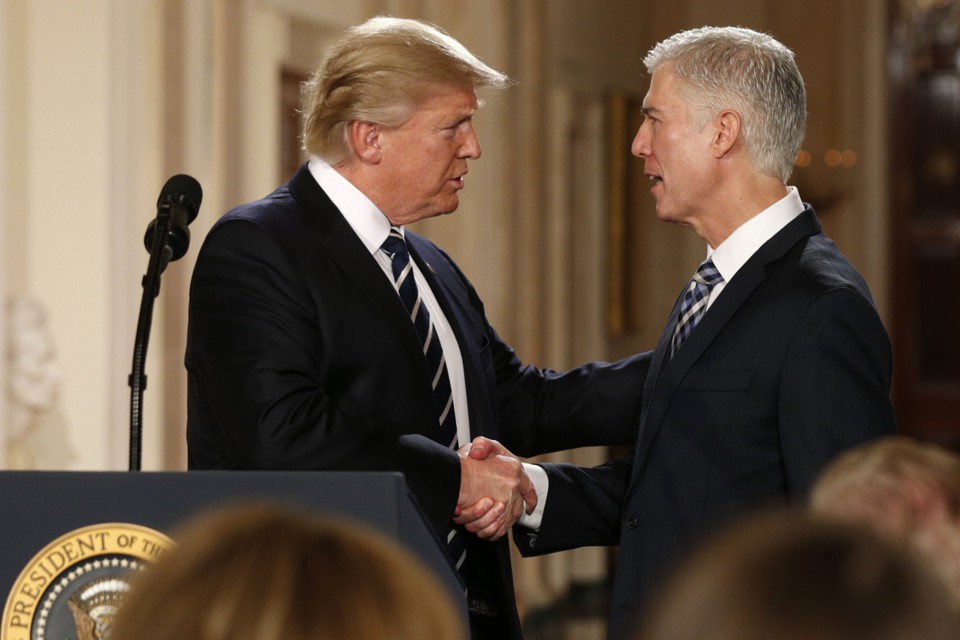 ADVERTISEMENT - STORY CONTINUES BELOW
take our poll - story continues below
Whom do you consider to be the most corrupt Democrat Politician?
Completing this poll grants you access to AFF updates free of charge. You may opt out at anytime. You also agree to this site's Privacy Policy and Terms of Use.
Yet the American Bar Association sings Judge Gorsuch's praises, giving him their highest endorsement in a letter to Iowa Sen. Chuck Grassley and California Sen. Dianne Feinstein, the chairman and ranking member of the Senate Judiciary Committee, respectively.
ADVERTISEMENT - STORY CONTINUES BELOW
The letter says of Judge Gorsuch –
"The ABA Standing Committee on the Federal Judiciary has completed its evaluation of the professional qualifications of Judge Neil M. Gorsuch, whom the President has nominated to the United States Supreme Court. As you know, the Committee confines its evaluation to the qualities of integrity, professional competence, and judicial demeanor.

After an exhaustive evaluation process, the Committee has determined by unanimous vote that Judge Gorsuch is 'Well Qualified' for the position of Associate Justice of the Supreme Court."

ADVERTISEMENT - STORY CONTINUES BELOW
Minority Leader Chuck Schumer has already indicated he will obstruct the confirmation process for Judge Gorsuch by any means available to him.
Therefore Senate Majority Leader Mitch McConnell is deploying the "nuclear option" to confirm Judge Gorsuch as President Trump previously urged him to do.
What exactly is this nuclear option you ask?
In simple terms, it is an extreme parliamentary maneuver used to change Senate precedent.  This lowers the bar in an effort to break a filibuster on a Supreme Court nominee from the usual required 60 votes down to just 51 votes instead.
Senate Republicans have successfully voted to change the rules of the U.S. Senate as of  Thursday morning and confirm U.S. Supreme Court nominees with a simple majority vote. Thus exercising the nuclear option to cease the Democrats obstruction of a well-qualified candidate for SCOTUS.
This is a developing story as the Democrats are nothing, if not vindictive.  More to come on they will choose to retaliate, further refusing to do their jobs, caring more about leftist obstruction of the Trump administration than about what is best for America and her people.
God Bless.
Here's How To Be Sure To Continue Seeing Our Content On Facebook
TOGETHER WE WILL MAKE AMERICA GREAT AGAIN!
Dean James III% AMERICA'S FREEDOM FIGHTERS
Please like and share on Facebook and Twitter!
Facebook Has Banned Us!
The leftists at Facebook decided they didn't like our message, so they removed our page and are censoring us. Help us fight back and subscribe to our newsletter so that you can stay up-to-date with everything Facebook doesn't want you to see!
Disqus Comments