Sassy Liberty AMERICA'S FREEDOM FIGHTERS –
Sarsour is slated to be a key part of the
NATSECDEF
conference as a panelist.  NATSECDEF describes itself on its website as "an annual conference organized by attorneys of the Military Commissions Defense Organization, the National Coalition for the Protection of Civil Freedoms, and Witness Against Torture."
2017 is the third annual meeting of the conference said to bring together minds from "the fields of law, community activism, religion, national security, and journalism" and claims "the relationship between national security and human rights is a delicate balance, as consistently illustrated through the Guantanamo Bay military commissions."
NATSECDEF states that it "will bring together experts, scholars, advocates, and activists to discuss the most pressing national security issues, how they are being constructed and addressed, and how to maintain the balance between effective security and the human rights protections necessary to a democratic United States."
take our poll - story continues below
Completing this poll grants you access to AFF updates free of charge. You may opt out at anytime. You also agree to this site's Privacy Policy and Terms of Use.
Sarsour is the executive director of the Arab American Association of New York (AAANY). She is an activist with political aspirations and she makes it a point to be seen at the events of any and every social justice cause known to man.
ADVERTISEMENT - STORY CONTINUES BELOW
So, according to liberals, Dana Loesch is a threat to national security but Linda Sarsour and Hillary Clinton aren't…

— USALiberty (@americawins49) August 11, 2017
This is a woman who said that Ayaan Hirsi Ali – who was a victim of female genital mutilation and escaped brutal conditions – deserves to have her vagina taken away because Sarsour does not agree with her position on Islam. She also paid tribute recently to Imam Siraj Wahaj.  Wahaj was listed as an unindicted co-conspirator in the 1993 World Trade Center bombing. Sarsour also sang the praises of Assata Shakur. Shakur is a convicted cop killer who escaped prison and fled to Cuba, where she has been hiding for nearly 40 years. Then there was the fund raiser for the Muslim woman that was attacked in Ohio…..except she was not attacked.  She was the instigator and was badly beaten as a result. Yet, Sarsour just kept right on playing up the victim card until Seattle rocker and Hole lead singer Courtney Love even called her on the situation.
ADVERTISEMENT - STORY CONTINUES BELOW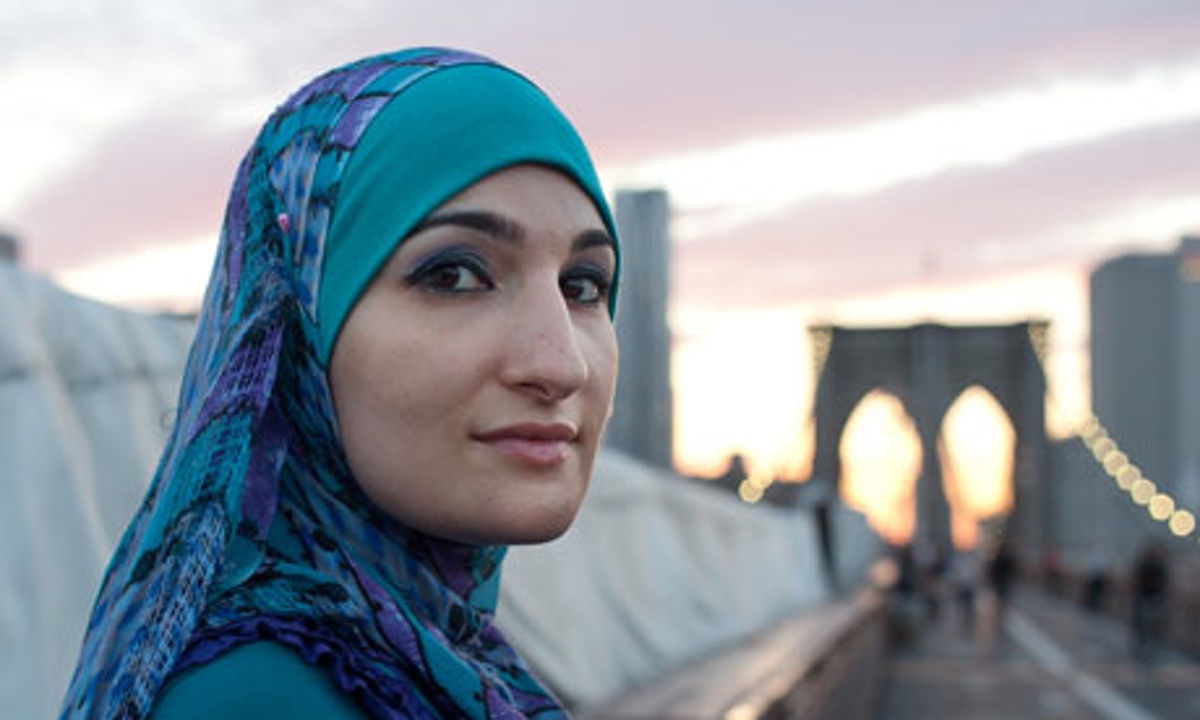 Remember, she is incredibly peaceful, except when she isn't — lauding the actions of a convicted cop-killer, an accomplice in a bombing, or cheering on Palestinians throwing rocks at Israelis as a profile in courage on Twitter.
NATSECDEF is apparently having Sarsour speak in her capacity as an activist and an organizer of the Women's March to DC.  A march that literally stood for virtually everything wrong with the American feminist movement. Sarsour herself is pro-Shariah and pro female genital mutilation – the antithesis of feminism. Perhaps the group wants her expertise on terrorism as they may assume given her connections she knows a lot of terrorists, perhaps is one herself, or at least knows their ideologies  and thought processes.
FOLLOW us on Facebook at Nation In Distress!
ADVERTISEMENT - STORY CONTINUES BELOW
Copyright 2017 Americas Freedom Fighters/ AFF Media. All rights reserved. This material may not be published, broadcast, rewritten or redistributed without expressed permission.