Gunman went to D.C. pizzeria to 'self-investigate' an election-related conspiracy theory, according to police…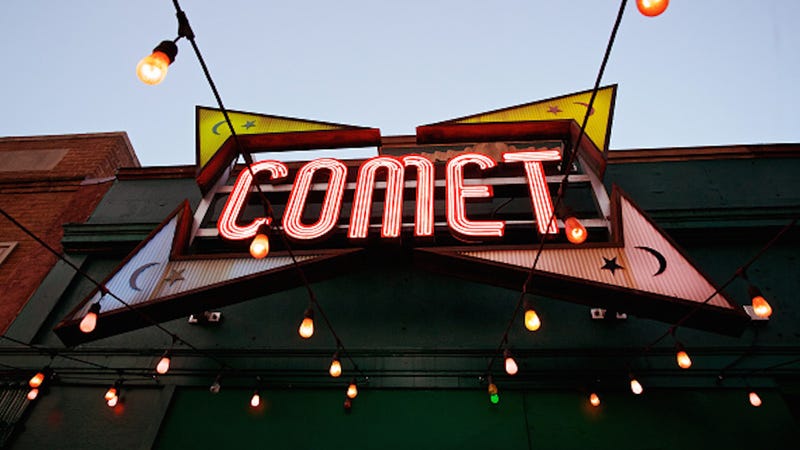 Sassy Liberty AMERICA'S FREEDOM FIGHTER – 
ADVERTISEMENT - STORY CONTINUES BELOW
A man was arrested Sunday after he walked into Comet Ping Pong pizza restaurant in northwest Washington, D.C., carrying what the mainstream media is terming as an 'assault rifle.'  The incident caused panic, with several businesses going into lockdown as police swarmed the neighborhood after receiving the call shortly before 3 p.m.
take our poll - story continues below
Completing this poll grants you access to AFF updates free of charge. You may opt out at anytime. You also agree to this site's Privacy Policy and Terms of Use.
ADVERTISEMENT - STORY CONTINUES BELOW
Local police have stated that 28-year-old Edgar Maddison Welch of Salisbury, North Carolina, walked in the front door of Comet Ping Pong and pointed a firearm in the direction of a restaurant employee. The employee was able to flee without being harmed and notify police and Welch proceeded to discharge his firearm inside the pizzeria. Reports indicate all patrons were able to flee and no one was injured.
ADVERTISEMENT - STORY CONTINUES BELOW
The man told police he had come to the restaurant to investigate "PizzaGate" – there are theories abound with regard to the belief that Comet Ping Pong Pizza was and has been involved a child sex ring and human trafficking connected to Hillary Clinton and John Podesta. Theories with enough evidence that even the late Andrew Breitbart was convinced of the disgusting and illicit acts involving Podesta and Wikileaks emails to support. Of course, the mainstream media is painting the restaurant as a victim of "fake news."
According to reports, Welch wandered into the Comet Ping Pong kitchen looking for the alleged tunnels where children would have been tortured and concealed. This incident is now being used by the Mainstream Media as a reason that so-called "fake news" needs to be shut down. Bradley Graham, co-owner of nearby bookstore Politics and Prose states that he hopes "law enforcement authorities will be prompted to take additional measures to shut down the sites where this hateful material is being spread." Bradley Graham just happens to be Hillary Clinton's speech writer.  How convenient!
https://twitter.com/pizza_gate/status/802274755898441728
Interesting to note in the effort to cover up the strange and unnatural happenings at Comet Ping Pong Pizzeria, owner James Alefantis contacted the New York Times in an effort to silence rumors with regard to Pizzagate. Alefantis is a known donor for Hillary Clinton and is also conveniently involved with David Brock.  Who is David Brock you ask?  Why he happens to be the head of Media Matters, JUST who you would want on your side if such a scandal were to ever be made public and you need it debunked as so-called "fake news."
Except wait…there are reports the gunman – Edgar Maddison Welch is an actor??  With his own IMDb profile? Fake news you say?  Really?
According to Welch's IMDb profile his credentials include  work on Mute (2011), The Mill (2008) and A Tale About Bootlegging (2005).
Let's see if this sounds plausible –  man owns pizza joint where disgusting activities get out concerning powerful Washington elite.  He calls boyfriend to get MSM press spin to cover it up and cast doubt on the veracity of the story. Just to make sure it sticks?  He hires an actor to make it look like he's the victim of an "attack" as a result of a "fake news" story.  MSM uses so-called fake news to push censorship and potentially regain credibility among the public.  The elite scandal is buried as a "conspiracy theory." Business as usual in Washington.
https://twitter.com/JackPosobiec/status/805615273831239680
Still have your doubts?  Well, how about this – apparently the traffic camera was also removed from in front of Comet Ping Pong Pizza JUST prior to yesterday's events.  What are they trying to hide?
https://twitter.com/dawngpsalm63/status/805617467175342080
Facebook Has Banned Us!
The leftists at Facebook decided they didn't like our message, so they removed our page and are censoring us. Help us fight back and subscribe to our newsletter so that you can stay up-to-date with everything Facebook doesn't want you to see!
Disqus Comments