Sassy Liberty AMERICA'S FREEDOM FIGHTERS –
It seems the View is a cancer that just will not be eradicated. As they have succeeded in ousting their only conservative voice, Jedediah Bila.  It seems they were not too fond of just how tough she was in her questioning of liberal darling, criminal extraordinaire, and twice failed presidential candidate Hillary Clinton.
Now we can't be having a factually based conversation and ask those tough questions now, can we? Woopie Goldberg and Joy Behar might just get their knickers in a knot!
ADVERTISEMENT - STORY CONTINUES BELOW
take our poll - story continues below
Whom do you consider to be the most corrupt Democrat Politician?
Completing this poll grants you access to America's Freedom Fighters updates free of charge. You may opt out at anytime. You also agree to this site's Privacy Policy and Terms of Use.
Well, now we get news of Bila's replacement.  The new token "conservative" voice if you will….that is of course increasingly LESS conservative until it is nothing resembling conservative at all and none other than Mr. RINO himself's daughter Meghan McCain. McCain left Fox News' daytime show Outnumbered just last week.
ADVERTISEMENT - STORY CONTINUES BELOW
Of course in a show comprised of insufferable feminists, I suppose even Meghan might appear a titch conservative….but I digress.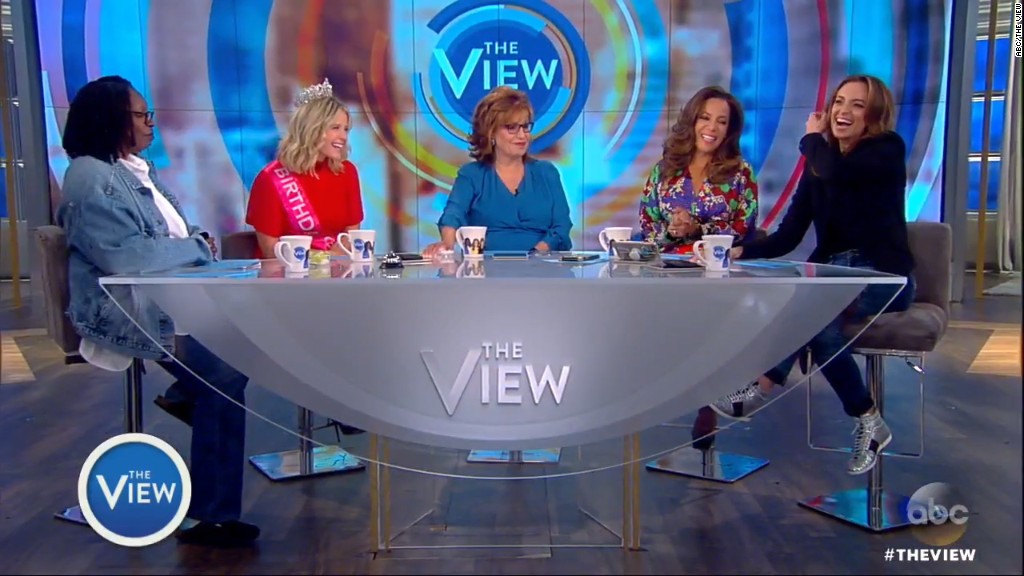 ADVERTISEMENT - STORY CONTINUES BELOW
Meghan issued a statement regarding her departure from Fox News stating –
 "I'm so thankful to Fox News for the chance to be on 'Outnumbered,' but I'm leaving to focus on other things. I have no doubt the show will continue to do well and wish all my friends and colleagues at the network nothing but success."
Meghan is considered outspoken by most and socially liberal, more than slightly war hawkish with regard to foreign policy following in her father's footsteps and falls to the right somewhere on most other domestic and fiscal issues. She has a bachelor's degree in art history from Columbia University. She has been a champion for gay rights issues in support of both same-sex marriage and gay adoption. She serves on the Board of Directors of GLAAD. She is pro-illegal immigration and did not vote for Hillary or Donald Trump but instead chose to write in Evan McMullin.
The 32-year-old daughter of Senator John and Cindy McCain has appeared on Bravo's Watch What Happens Live.  She is a contributor to The Daily Beast and MSNBC.  She has also written two books.  One is a campaign memoir entitled – Dirty Sexy Politics.  The other is a collaboration she worked on with comedian Michael Ian Black entitled America, You Sexy Bitch: A Love Letter to Freedom.  Meghan is a host of a nationally syndicated radio program, America Now from 2015 until earlier this year. She has also bumped heads with President Trump on numerous occasions taking to Twitter to vent her anger.
In March 2009, McCain wrote an article for The Daily Beast titled "My Beef With Ann Coulter". In this article, she questioned Republican support for conservative author and columnist Ann Coulter. While Coulter did not respond, conservative radio talk show host Laura Ingraham challenged McCain's article by comparing her to a "Valley Girl". Ingraham also mocked McCain, stating, "Ok, I was really hoping that I was going to get that role in The Real World, but then I realized that, well, they don't like plus-sized models." McCain responded to Ingraham in a second article for The Daily Beast titled, "Quit Talking About My Weight, Laura Ingraham" stating, "Instead of intellectually debating our ideological differences about the future of the Republican Party, Ingraham resorted to making fun of my age and weight, in the fashion of the mean girls in high school."McCain also stated on The View that she thought the change in discourse towards her body was "terrible" and further argued, "When Tyra Banks went on her show in a bathing suit and said 'kiss my fat ass,' that's what I feel like. Kiss my fat ass!" Ingraham responded by calling McCain a "useful idiot". During a later interview on Larry King Live, McCain said that as far as she is concerned, "with what's going on with Laura Ingraham, on my end, it's over." She also told King that Coulter never responded to her article, which she stated, "is fine with me. … All I wanted to do is show women that you don't have to be Ann Coulter and Laura Ingraham to have a place in the Republican Party. … Supriya Jindal is a good role model, but a lot of people hadn't heard of her."
Ladies and Gentleman, this level of nonsense is what we have to look forward to from Meghan McCain where we need to worry about whether it "looks" cool….not whether it's ethical or right or factual or true…..just if it "looks cool."
As a woman myself? I weep for the future!
FOLLOW us on Facebook at Nation In Distress!
Dean James III% AMERICA'S FREEDOM FIGHTERS
Copyright 2017 Americas Freedom Fighters/ AFF Media. All rights reserved. This material may not be published, broadcast, rewritten or redistributed without expressed permission.
Please share this on Facebook and Twitter!
Facebook Has Banned Us!
The leftists at Facebook decided they didn't like our message, so they removed our page and are censoring us. Help us fight back and subscribe to our newsletter so that you can stay up-to-date with everything Facebook doesn't want you to see!
Disqus Comments