Sassy Liberty AMERICA'S FREEDOM FIGHTERS – 
The plot continues to thicken and the information being discovered just keeps getting worse regarding former Congressional IT staffer Imran Awan.  If you have not been following the story, Awan was arrested a week ago for bank fraud while attempting to flee the country for Pakistan after months of being the subject of an ongoing investigation. He was on the payroll of former DNC chair and Florida Congresswoman Debbie Wasserman Schultz as well as some 60 additional Congressional Democrats.
Awan and his family cabal of fraudsters had access for years to the e-mails and other electronic files of members of the House's Intelligence and Foreign Affairs Committees. It turns out they were accessing members' computers without their knowledge, transferring files to remote servers, and stealing computer equipment — including hard drives now confiscated by the FBI.
ADVERTISEMENT - STORY CONTINUES BELOW
Now YouTuber Tracy Beanz has discovered that Awan was subscribed to several pedo-centric and pedophile friendly YouTube channels – including one featured on Comedy Central's Tosh.0 program.
take our poll - story continues below
Completing this poll grants you access to AFF updates free of charge. You may opt out at anytime. You also agree to this site's Privacy Policy and Terms of Use.
https://youtu.be/KxYVFQcpqLQ
ADVERTISEMENT - STORY CONTINUES BELOW
Awan's lawyer released a statement just after Awan was arrested for attempting to flee to Pakistan.  Oddly enough, of all the things his attorney could mention 'pizzagate' in specifically mentioned, along with the Alt-right and Islamophobia as reasons why Awan believes he is being targeted, never mind the mountain of evidence pointing to his fraudulent activities.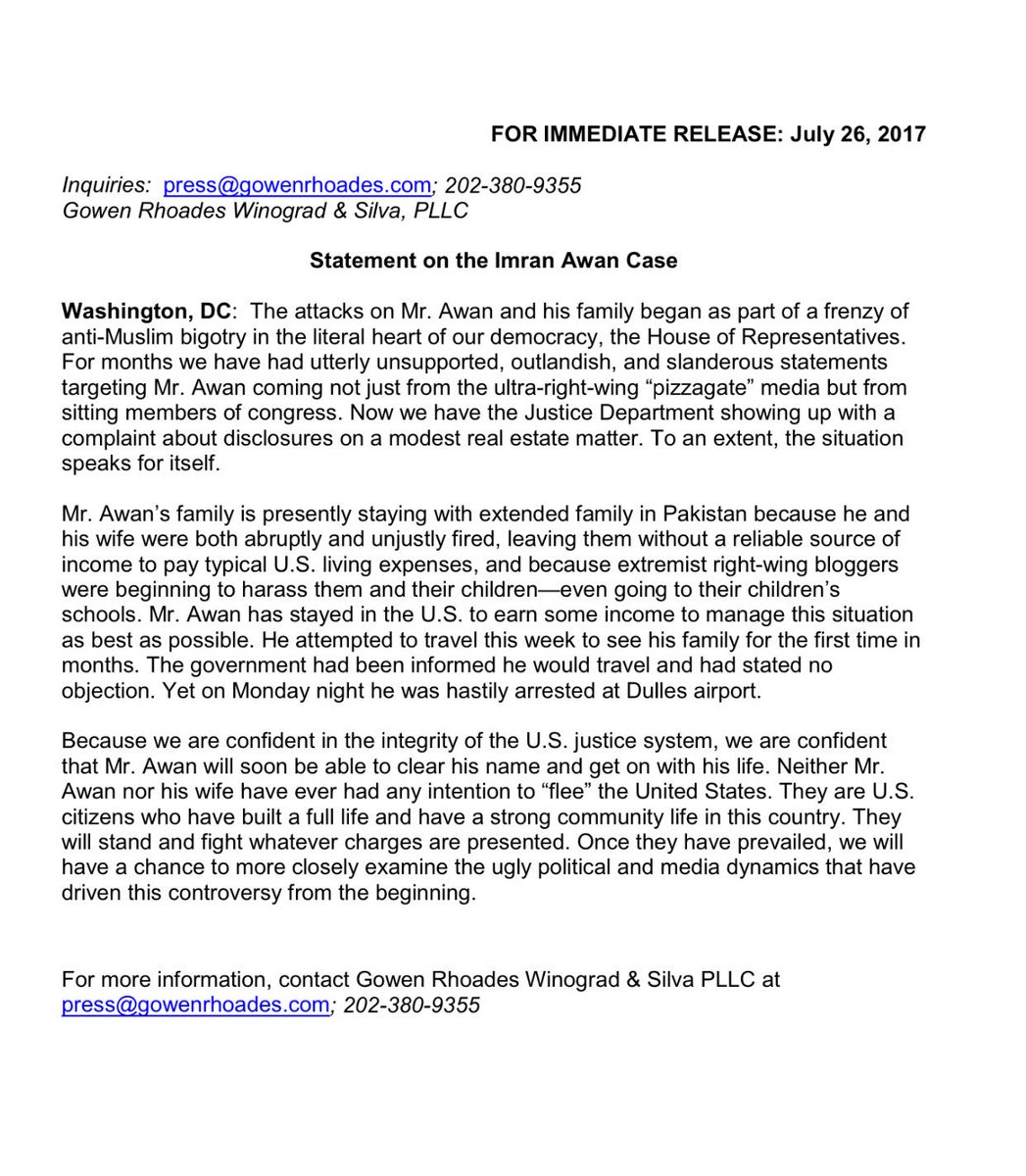 ADVERTISEMENT - STORY CONTINUES BELOW
Now we discover that Awan is believed to have pedo-centric tendencies based on his online subscription choices. He subscribes to YouTube channel "Seven Super Girls" – a channel which boasts over 12 billion views, featuring sexualized children performing 'bits.' Awan also regularly subscribed to sites that fit the description of #Elsagate. #Elsagate is part of a growing number of child oriented fetish websites that are disguised as innocent children's videos.
These clips depict popular children's characters including Elsa from "Frozen," Spiderman, and My Little Ponies, engaged in sexualized activity, violence or even drug use. Awan's own YouTube Channel demonstrates he is a fan of this dark genre of borderline child exploitation — some argue it crosses the line.
According to the Free Thought Project –
"At first glance, the Seven Super Girls YouTube homepage, arguably, looks like one's favorite porn site. Each under-18 girl has her own subchannel. To the unwitting, however, the site may look like girls dressed like girls, engaging in activities which girls enjoy — going to camp, hanging with friends by the pool, and playing dress up.

But to a pedophile, the site is a smorgasbord of smut, carefully crafted to serve as eye candy for adults and teenagers to indulge in their child-sex fantasies. After we clicked on the entire list of videos and selected to sort by most popular, it became clear to us at The Free Thought Project, the videos are in no way innocent.

The first video titled "Lucy's Morning Routine" shows a young girl licking a cream pie. The video has 138 million views, yet never rises above the level of a bad Pee Wee Herman episode. Why so many views? Tosh believes it's simply a visual feast for pedophiles." 
Awan's Google Plus account yields similar search results. Some would argue that this is simply Awan's three school aged children being allowed to run amok on the internet.  One would think that a devout Muslim IT professional of even moderate skill would monitor his children's internet usage a lot more closely for sexualized underage infidels. Yet that does not appear to be the case, nor does Awan seem to monitor himself to any degree.
FOLLOW us on Facebook at Nation In Distress!
Copyright 2017 Americas Freedom Fighters/ AFF Media. All rights reserved. This material may not be published, broadcast, rewritten or redistributed without expressed permission.
Facebook Has Banned Us!
The leftists at Facebook decided they didn't like our message, so they removed our page and are censoring us. Help us fight back and subscribe to our newsletter so that you can stay up-to-date with everything Facebook doesn't want you to see!
Disqus Comments