Sassy Liberty AMERICA'S FREEDOM FIGHTERS –
In a lawsuit filed in the U.S. District Court for the District of Columbia, President Trump and others in the Trump administration have been named as Defendants in a lawsuit.
ADVERTISEMENT - STORY CONTINUES BELOW
The complaint alleges that President Trump, Defense Secretary James Mattis, CIA Director Mike Pompeo, Attorney General Jeff Sessions as well as several other high-ranking officials placed two journalists on a "kill list."
take our poll - story continues below
Whom do you consider to be the most corrupt Democrat Politician?
Completing this poll grants you access to AFF updates free of charge. You may opt out at anytime. You also agree to this site's Privacy Policy and Terms of Use.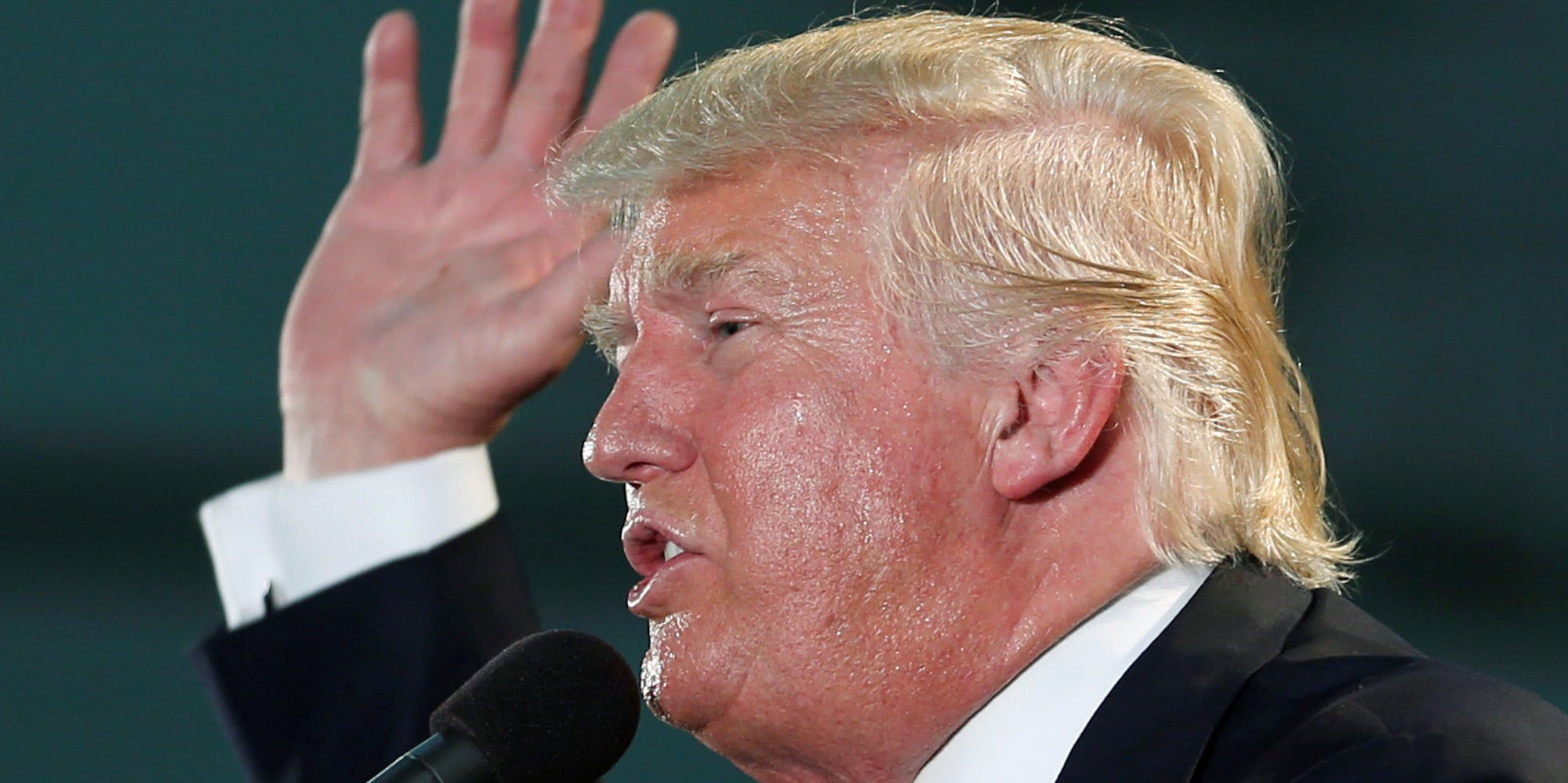 ADVERTISEMENT - STORY CONTINUES BELOW
There's just one HUGE problem….
The journalists, former Al Jazeera Islamabad bureau chief Ahmad Zaidan and freelance journalist Bilal Kareem, say in the lawsuit that they were placed on the "kill list" by the Obama administration….that's right.  The OBAMA ADMINISTRATION…..NOT the Trump Administration…..OBAMA.
Perhaps you are suing the wrong parties?
The "kill list" is supposed to show individuals targeted for drone strikes according to Politico. The journalists, former Al Jazeera Islamabad bureau chief Ahmad Zaidan and freelance journalist Bilal Kareem deny having any affiliation with terrorist groups and say that their designations on the "kill list" are the results of "algorithms" used to identify terrorists. They claim to have filed the suit against the Trump administration as a result of the upholding of Obama policies….Ummm WHAT?
ADVERTISEMENT - STORY CONTINUES BELOW
Why would you not sue the originating party that wronged you and instead sue the new guy that has not yet had the opportunity to fix said issue?
Both journalists claim the algorithms used to determine their believed terrorist affiliations and activities designating their placement on the so-called "kill list" are flawed, stating that the designations are based on their travel, social media content and communications related to their professions.
Kareem claims he has nearly died in five separate airstrikes over the year, while Zaidan, who has reported extensively on al Qaeda and interviewed the terrorist group's now-deceased leader, Osama bin Laden, multiple times, says he is on the "kill list" because he was improperly designated as a member of the group, as well as the Muslim Brotherhood.
"Plaintiffs' inclusion on the Kill List is the result of arbitrary and capricious agency action, accomplished without due process, and in violation of the United States Constitution and U.S. and international law."
Many have been highly critical of the Obama administration and its drastic expansion of the use of unmanned aerial drones arguing that the deadly strikes are a violation of due process rights, a fundamental and guaranteed Constitutional right.
God Bless.
Here's How To Be Sure To Continue Seeing Our Content On Facebook
TOGETHER WE WILL MAKE AMERICA GREAT AGAIN!
Dean James III% AMERICA'S FREEDOM FIGHTERS
Please like and share on Facebook and Twitter!
Facebook Has Banned Us!
The leftists at Facebook decided they didn't like our message, so they removed our page and are censoring us. Help us fight back and subscribe to our newsletter so that you can stay up-to-date with everything Facebook doesn't want you to see!
Disqus Comments