Sassy Liberty AMERICA'S FREEDOM FIGHTERS –
It seems being "inclusive" is more important than the welfare of children, at least in New Jersey. Gov. Chris Christie on Thursday conditionally vetoed a bill (A3091) that would have banned outright child marriage in the state.
Christie's reason for the veto? He believes that a ban such as this would conflict with religious customs, though he refused to specify to which religion he was referring and exactly what those customs might be.
ADVERTISEMENT - STORY CONTINUES BELOW
In an attempt to justify his veto, Christie said:
"I agree that protecting the well-being, dignity, and freedom of minors is vital, but the severe bar this bill creates is not necessary to address the concerns voiced by the bill's proponents and does not comport with the sensibilities and, in some cases, the religious customs, of the people of this State."
Although the minimum age to marry in the US is 18 in the majority of the nation, every state has legal loopholes which have been and are currently being exploited allowing children to wed. The New Jersey bill would have closed any such loopholes.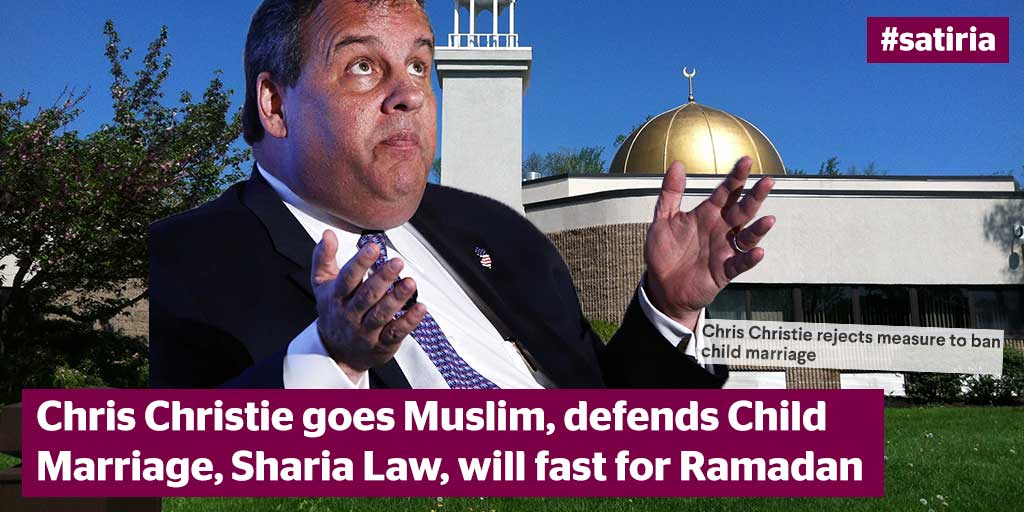 ADVERTISEMENT - STORY CONTINUES BELOW
The New Jersey Law Journal states –
"The bill—sponsored by Assemblywoman Nancy Munoz, R-Union, and Assemblyman Reed Gusciora, D-Mercer—passed both chambers of the Legislature with only token opposition."
In a statement advocating for the legislation, Sen. Nellie Pou (D-Passaic) said:
"Marriage is a legal contract and it should be reserved for adults It is startling for people to learn that there are many underage marriages happening here in New Jersey. As a state, we have a responsibility to protect our residents, and moral obligation to protect children and this bill takes the necessary steps to do that."
True Jersey states that among opponents of the ban on child marriage is the worry that pregnant teenagers would be prevented from getting married and their child would be "born out of wedlock."
Currently, the minimum marriage age in New Jersey is 18. However, children as young as 16 can marry with parental "consent," which often is parental "coercion." And children of any age under 16 — technically as young as zero — can marry under a judicial review process that does not specify any criteria judges must consider before approving a child marriage.
It seems lawmakers across America are battling to overturn some of America's most archaic laws concerning marriage which allow children as young as 12 to be married. Child marriage is not as rare in America as one might like to believe. Reuters reports almost 250,000 children, the vast majority of them girls, were married in the United States between 2000 and 2010.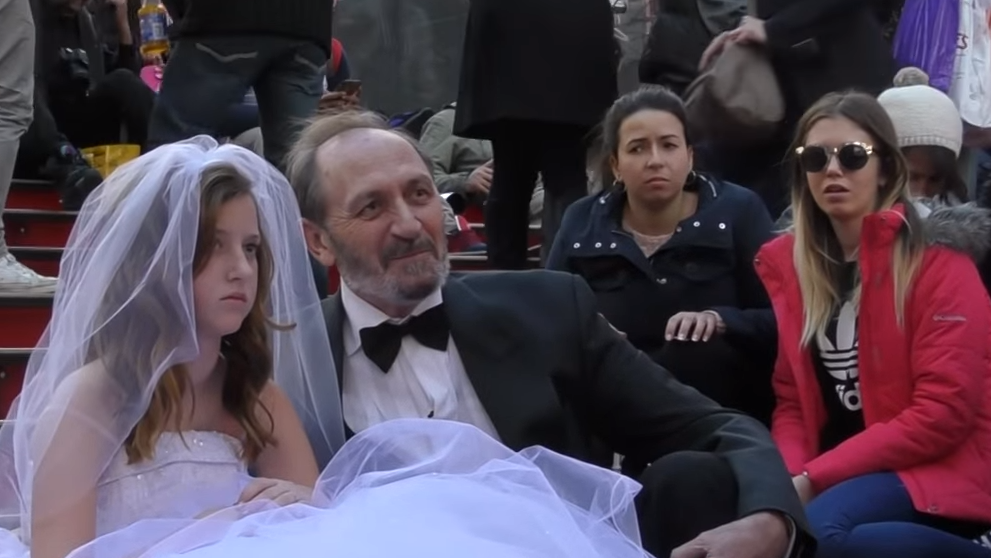 In the state of Virginia, it is officially still legal for girls as young as 12 or 13 to be brought to a courthouse with evidence of a pregnancy and wed. This particular practice that has come under increased scrutiny thanks to the Virginia Senator Jill Vogel R-Fauquier.
Vogel stated to Washington Top News –
"It's rarely the case that the 13-year-old is marrying a 17-year-old. It's more often the case that it is a child marrying somebody decades older than they are."
Vogel states what truly surprised her when she started researching marriage laws in her state and others was that child marriage laws acted as a "veil" to sex abusers in their efforts to protect themselves from prosecution, leaving them the ability to prey on the victims over and over again. Sadly, many young girls forced into these child marriages are not old enough to go court to get an order of protection, retain an attorney, enter a domestic violence shelter, or bring any sort of legal action at all.  Frankly, they may not even be old enough to drive.
Rather than asking questions as to WHY this 13-year-old girl is pregnant and consider what that may be evidence of, marriage licenses are being handed out.  These girls are true victims in every way.  In Virginia itself, according to state health statistics, more than 4,500 minors were married between 2000 and 2013, including about 220 who were 15 or younger.  More than 2,000 children as young as 13 were married in New Jersey between 2000 and 2014. Nearly 86% were girls wed to adult men.
Source- AFF
Copyright 2017 Americas Freedom Fighters/ AFF Media. All rights reserved. This material may not be published, broadcast, rewritten, or redistributed.
ADVERTISEMENT - STORY CONTINUES BELOW
Facebook Has Banned Us!
The leftists at Facebook decided they didn't like our message, so they removed our page and are censoring us. Help us fight back and subscribe to our newsletter so that you can stay up-to-date with everything Facebook doesn't want you to see!
Disqus Comments