Sassy Liberty AMERICA'S FREEDOM FIGHTERS – 
According to Time magazine, Amazon CEO Jeff Bezos was, briefly, the richest man in the world.
After a surge in Amazon stock prices, Bezo's net worth rose to over $90 billion and surpassed that of Bill Gates. However, after the announcement of an investigation by the Commerce and Treasury Department due to potential violations of U.S. sanctions against Iran, Amazon stocks retreated.  This dropped Bezos into second place behind none other than Facebook CEO, Mark Zuckerberg.
ADVERTISEMENT - STORY CONTINUES BELOW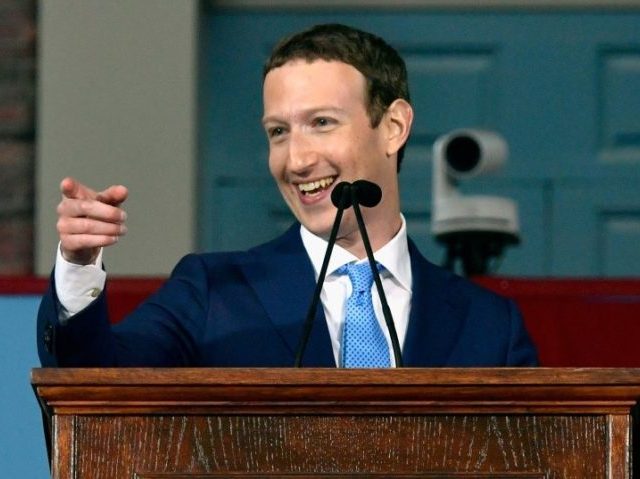 take our poll - story continues below
Whom do you consider to be the most corrupt Democrat Politician?
Completing this poll grants you access to AFF updates free of charge. You may opt out at anytime. You also agree to this site's Privacy Policy and Terms of Use.
According to Bloomberg –
ADVERTISEMENT - STORY CONTINUES BELOW
"Zuckerberg has earned $23.1 billion year-to-date through Monday, putting his overall wealth at $73.1 billion. The net worth of Bezos, on the other hand, is now up $19.7 billion thus far in 2017, for an estimated total of $85 billion.

In the past month, Zuckerberg's wealth has shot up 16% as Facebook shares have soared on strong earnings reports. On Monday alone, Zuckerberg gained nearly $1 billion. He is now just $3 billion away from surpassing Warren Buffett as the 4th richest person in the world."

ADVERTISEMENT - STORY CONTINUES BELOW
There has been significant speculation as to whether Zuckerberg is preparing for a presidential run in 2020.  Last week, Zuckerberg sent those rumors into overdrive after he hired top Hillary Clinton strategist Joel Benson.
Soon after, the graffiti and hate posters began with "F*ck Zuck 2020" posters appearing in parts of California. Zuckerberg has met directly with former President Obama and claims to be committed to a universal basic income, and has called the fight against nationalism the "struggle of our time."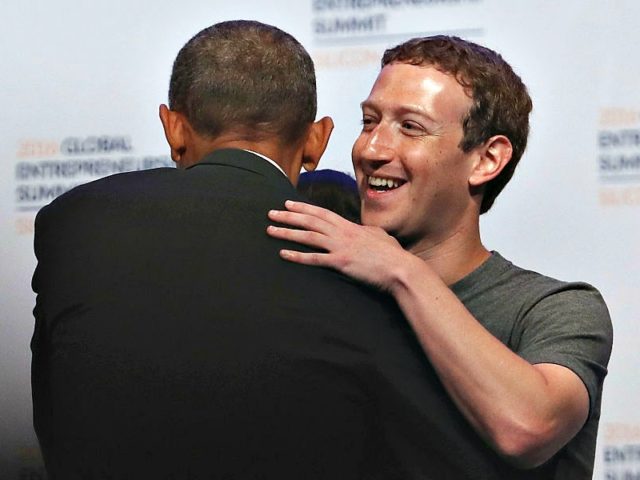 Obama was one of the instigators of the "fake news" panic that has put Facebook in the establishment's CROSSHAIRS following the election of Donald Trump.
According to a major New York Times Magazine on Zuckerberg's previous conversations with Obama –
"Earlier that day, Zuckerberg's staff had sent me a draft of a 5,700­ word manifesto that, I was told, he spent weeks writing. The document, "Building Global Community," argued that until now, Facebook's corporate goal had merely been to connect people. But that was just Step 1. According to the manifesto, Facebook's "next focus will be developing the social infrastructure for community — for supporting us, for keeping us safe, for informing us, for civic engagement, and for inclusion of all."
FOLLOW us on Facebook at Nation In Distress!
Copyright 2017 Americas Freedom Fighters/ AFF Media. All rights reserved. This material may not be published, broadcast, rewritten or redistributed without expressed permission.
Facebook Has Banned Us!
The leftists at Facebook decided they didn't like our message, so they removed our page and are censoring us. Help us fight back and subscribe to our newsletter so that you can stay up-to-date with everything Facebook doesn't want you to see!
Disqus Comments