Sassy Liberty AMERICA'S FREEDOM FIGHTERS –
The money appears to be filtered through her new political group – Onward Together.  It seems the group has done little other than soliciting donations from Clinton supporters in the four months since the group's inception and subsequent launch.
Hillary went public with the group on May 15 stating she planned to partner with five left-wing political groups forming a SuperPAC.  The groups included in the SuperPAC –
ADVERTISEMENT - STORY CONTINUES BELOW
Indivisible
Swing Left
Color of Change
Emerge America
Run for Something
Yet four months later, Onward Together's website still shows just two tabs – one explaining the group's mission and one asking supporters for donations. Do donors have any idea what they are financing?
take our poll - story continues below
Whom do you consider to be the most corrupt Democrat Politician?
Completing this poll grants you access to America's Freedom Fighters updates free of charge. You may opt out at anytime. You also agree to this site's Privacy Policy and Terms of Use.
As a 501(c)4 "social welfare" organization, Onward Together is not in any way required to reveal the identity of its donors. Of course, the Clintons are anything BUT transparent and this is something the group has confirmed it will NOT be doing. Yet in the height of UTTER hypocrisy, as a presidential candidate, Hillary railed against "dark money" groups JUST like Onward Together.
ADVERTISEMENT - STORY CONTINUES BELOW
ADVERTISEMENT - STORY CONTINUES BELOW
According to Open Secrets.com –
Politically active nonprofits – principally 501(c)(4)s and 501(c)(6)s – have become a major force in federal elections over the last three cycles. The term "dark money" is often applied to this category of political spender because these groups do not have to disclose the sources of their funding – though a minority do disclose some or all of their donors, by choice or in response to specific circumstances.

These organizations can receive unlimited corporate, individual, or union contributions that they do not have to make public, and though their political activity is supposed to be limited, the IRS – which has jurisdiction over these groups – by and large has done little to enforce those limits. Partly as a result, spending by organizations that do not disclose their donors has increased from less than $5.2 million in 2006 to well over $300 million in the 2012 presidential cycle and more than $174 million in the 2014 midterms.
Hillary, in turn, decided to utilize $800,000 of the funds from her failed 2016 presidential campaign to Onward Together shortly before announcing the group's launch in May.  This is according to a July quarterly Federal Election Commission (FEC) filing for Hillary Clinton's presidential campaign.
It is typically very unusual for campaigns to have leftover cash especially a presidential election due to the financial arms race that is running for elected office and the massive amount of cash that entails.  There is no limit to the amount of money that campaigns are allowed to donate to charities or political parties.  Though they are restricted to a maximum of $2,000.00 per election to any other one specific candidate.  They are also allowed to save the money for future election campaigns.
Of course, Hillary is the Queen of Excuses and she has one for every sinister, selfish, vile thing she does.  In an email just last week she excused her group's lack of action and letting donors know work was being done "behind the scenes" –
"You may not have heard much about the work we're doing at Onward Together. That's because we're working behind the scene to fund, support, and amplify the work of the groups we're supporting. We're not the story: they are."
Naturally, she closed her email by asking supporters for yet more money requesting a commitment in the form of a recurring monthly donation.
Suspiciously, the only group willing to either confirm or deny that Onward Together has in fact been supporting and funding their group is the Soros funded and backed "resistance" group – Indivisible.  The other four refused to either confirm or deny any association with Onward Together.
Interestingly enough, Indivisible spokesperson, Helen Kalla, stated –
"Onward Together has not given any financial support to us."
Kalla states that Hillary's group has merely "been amplifying and highlighting our work through their digital networks," explaining that their work consists of "retweeting [Indivisible], and they've highlighted our work via their emails to their list too."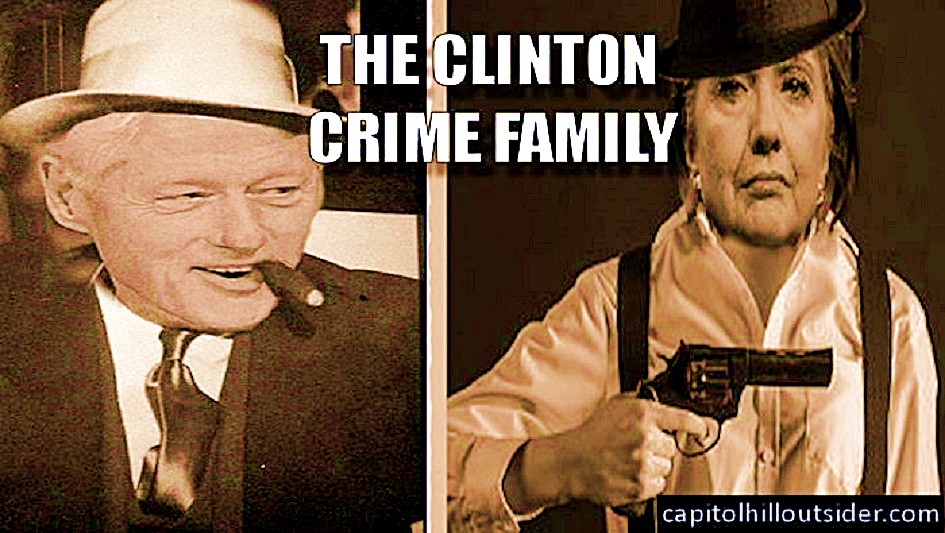 It seems what Hillary has done is found another means by which to bilk her donors out of hard earned cash in order to maintain that Clinton lifestyle, get out of taxes, not maintain any level of accountability, practice world domination, and essentially pick up where the Clinton Foundation left off before Hillary's private email server scandal outed them for exactly what they were to the rest of the world.  How or WHY do people keep falling for this nonsense? At what level do people stop giving these people money for nothing?
FOLLOW us on Facebook at Nation In Distress!
Dean James III% AMERICA'S FREEDOM FIGHTERS
Copyright 2017 Americas Freedom Fighters/ AFF Media. All rights reserved. This material may not be published, broadcast, rewritten or redistributed without expressed permission.
Please share this on Facebook and Twitter!
Facebook Has Banned Us!
The leftists at Facebook decided they didn't like our message, so they removed our page and are censoring us. Help us fight back and subscribe to our newsletter so that you can stay up-to-date with everything Facebook doesn't want you to see!
Disqus Comments