By Duncan Smith at The National Sentinel –
The New York Times has long operated under the mantra, "All the News That's Fit to Print."
ADVERTISEMENT - STORY CONTINUES BELOW
What the paper has never said out loud, however, is that the manner in which news is deemed 'fit to print' must pass through a political prism.
take our poll - story continues below
Completing this poll grants you access to AFF updates free of charge. You may opt out at anytime. You also agree to this site's Privacy Policy and Terms of Use.
Namely, if the news is bad for the Democrat Party, which today is nothing less than the American version of the Chinese Communist Party, then it doesn't make the cut.
ADVERTISEMENT - STORY CONTINUES BELOW
The Times has been little more than a Democrat Party propaganda rag for decades, as the paper has proven, once again.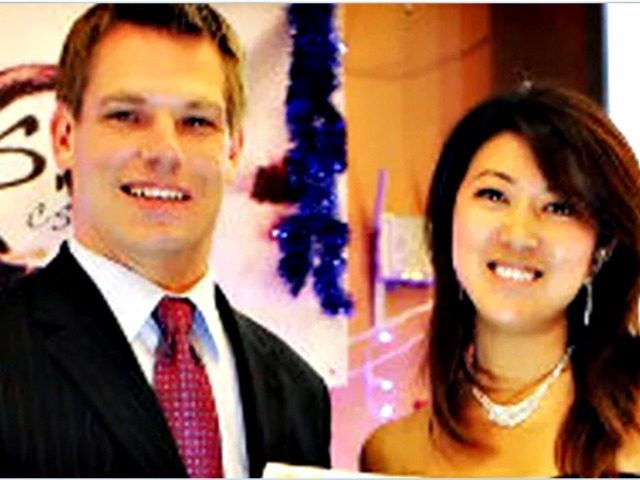 ADVERTISEMENT - STORY CONTINUES BELOW
Photo- Breitbart/ Twitter/@ArthurSchwatz
The New York Times has continued its reporting blackout on ties between Rep. Eric Swalwell (D-CA) and suspected Chinese Communist regime spy Christine Fang — not reporting on those ties for more than two weeks after they came to light.
On December 8, Axios reported that Swalwell had been one of several American politicians that Fang had developed extensive ties to, as part of a multi-year spying operation in the United States between 2011 and 2015. Fang was even a campaign bundler for Swalwell and placed at least one intern in his congressional offices, according to the report. The FBI was reportedly so concerned about Fang — who had engaged in romantic relationships with at least two midwestern mayors — that they briefed Swalwell about her in 2015, when she suddenly returned to China.
Swalwell's office even confirmed that Swalwell knew Fang and that he had spoken to the FBI about her.
'Rep. Swalwell, long ago, provided information about this person — whom he met more than eight years ago, and whom he hasn't seen in nearly six years — to the FBI. To protect information that might be classified, he will not participate in your story,' a statement from his office to Axios said.
Got that? So, this isn't even speculation.
The FBI is aware of China's infiltration of Swalwell who, by the way, just happens to have since been appointed to the House Intelligence Committee, where lawmakers hear the most sensitive information.
We know why the Times has passed on this story: Propaganda rag for the Democrat Party (and, really, for China, as well).
That said, why is Swalwell still on that committee? 
With 'friends' like the New York Times, America has more than enough enemies.
By Duncan Smith at The National Sentinel/ Republished with permission.
#StopThe Steal
#FightBack
Let us know what you think in the comments below!
Sick of the censorship and election meddling?
Then join us at SPREELY and PARLER!
It's time to enjoy social media again… without the filthy Communist censorship!
DINO PORRAZZO at AMERICAS FREEDOM FIGHTERS
Join me on Twitter! 
God Bless.
Facebook Has Banned Us!
The leftists at Facebook decided they didn't like our message, so they removed our page and are censoring us. Help us fight back and subscribe to our newsletter so that you can stay up-to-date with everything Facebook doesn't want you to see!
Disqus Comments