Sassy Liberty AMERICA'S FREEDOM FIGHTERS – 
Former abortion lobbyist and current governor of Oregon, Kate Brown (D) has just signed a bill that requires every single state insurer in the state to provide tax payer funded abortions to all, illegal aliens included up to the day of birth.
The law is the first of its kind in the nation and will cost Oregon tax payers an estimated $10.2 million.  Of those funds, $500,000 will go towards 22,900 women on Oregon's Medicaid program.
ADVERTISEMENT - STORY CONTINUES BELOW
The law refuses to allow ANY religious exemptions whatsoever. The Medicaid beneficiaries covered by the state's one and only non-profit Catholic health insurance provider, Providence Healthcare, will still have abortion costs reimbursed by tax payers through the state.
take our poll - story continues below
Whom do you consider to be the most corrupt Democrat Politician?
Completing this poll grants you access to AFF updates free of charge. You may opt out at anytime. You also agree to this site's Privacy Policy and Terms of Use.
The law states that Oregon insurers are required to provide 100% coverage for abortions.  No co-pays or deductibles can be charged. This bill is slated to go into effect immediately.
ADVERTISEMENT - STORY CONTINUES BELOW
Oregon just EXPANDED abortion access, taking a firm stand against Trump's extreme agenda: https://t.co/r9eeY2pikr pic.twitter.com/sIIQfLb8lf

— NARAL (@NARAL) August 17, 2017

ADVERTISEMENT - STORY CONTINUES BELOW
Gayle Atteberry, executive director of Oregon Right to Life states –
"Oregon taxpayers already cover nearly 50 percent of all abortions in the state whether they like it or not. By making abortion free, this percentage will inevitably increase. We also expect more late-term abortions, which are currently very expensive as well as risky to perform. All completely covered by either insurance companies or by the Oregon taxpayers."
Planned Parenthood worked side by side with Gov. Brown in drawing up the legislation, forcing even more of the burden of eugenics onto the Oregon tax payers and excluding citizenship status as a requirement for disqualification.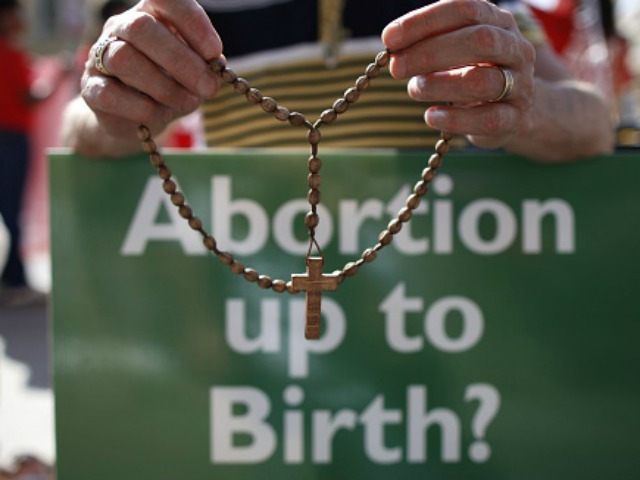 Planned Parenthood advocacy director, Laurel Swerdlow, states of this bill –
"We are so grateful for the bold leadership of Gov. Brown and legislative champions who understand that Oregonians don't want reproductive health care attacked. Women, transgender and gender-nonconforming individuals, people of color, immigrants and people of faith are not going to silently stand around while politicians in Washington, D.C., try to take away our health care."
However, according to the Washington Times lawsuits are sure to follow to challenge this law.  Many argue it is a direct violation of the Weldon Amendment, a 2004 congressional provision that prohibits Health and Human Services funds for states that discriminate against health care providers that refuse to cover abortions.
State Rep. Bill Post (R) stated of the bill –
"The saddest day of my life was when I had to vote on this bill, though of course, I voted NO, there was no reason to actually run this bill at all. Oregon should be ashamed and embarrassed."
FOLLOW us on Facebook at Nation In Distress!
Copyright 2017 Americas Freedom Fighters/ AFF Media. All rights reserved. This material may not be published, broadcast, rewritten or redistributed without expressed permission.
Facebook Has Banned Us!
The leftists at Facebook decided they didn't like our message, so they removed our page and are censoring us. Help us fight back and subscribe to our newsletter so that you can stay up-to-date with everything Facebook doesn't want you to see!
Disqus Comments