Sassy Liberty AMERICA'S FREEDOM FIGHTERS –
Arrests for violence, either domestic or otherwise, drugs or DUI/DWI are fairly common amongst NFL players and even in cases where it should the NFL seems loathe to address circumstances that frankly, warrant being addressed.
According to Forbes, more first-round draft selections will be arrested while playing for the NFL than will ever be named first-team All-Pro. The risk that a top draft selection will get in trouble with the law should be of genuine concern for the NFL.
ADVERTISEMENT - STORY CONTINUES BELOW
Perhaps if players of professional sports were held more accountable for their actions both by the NFL, universities, communities, etc then perhaps we could avoid situations like what Aaron Hernandez or now more recently former linebacker for the Dallas Cowboys, Anthony Darnel McClanahan.
take our poll - story continues below
Whom do you consider to be the most corrupt Democrat Politician?
Completing this poll grants you access to America's Freedom Fighters updates free of charge. You may opt out at anytime. You also agree to this site's Privacy Policy and Terms of Use.
McClanahan was signed to the Cowboys back in 1993 going on to play for the Calgary Stampeders and currently referred to himself as a 'sports performance consultant'. McClanahan is apparently trying to blame his behavior on injuries sustained from his days with the NFL, The Salt Lake Tribune reported. Some people are speculating that McClanahan may intend to blame CTE – the same degenerative brain disorder blamed for Aaron Hernandez's violent impulses that led to his imprisonment.
ADVERTISEMENT - STORY CONTINUES BELOW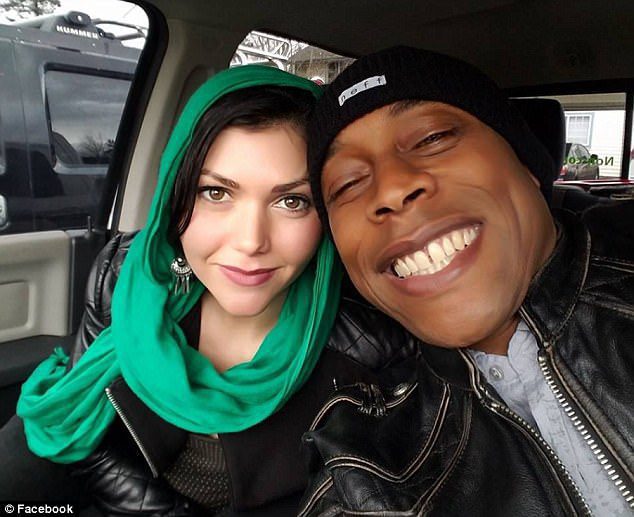 46-year-old McClanahan has been arrested for the murder of his wife, 28-year-old Keri 'KC' McClanahan.  McClanahan is suspected of stabbing his wife "KC" repeatedly in the throat at the Park Regency Resort condominiums as of Thursday.  Police were called to the condo complex at around 1:30 p.m. local time after another resident of the complex called them due to what they termed as a "ruckus" in the building.  McClanahan himself flagged down a police car around the same time. Police found KC lying on her bed with knife wounds on her throat.  She was pronounced dead at the scene, according to local news affiliate Fox 13 Salt Lake City.
ADVERTISEMENT - STORY CONTINUES BELOW
McClanahan has officially been charged with the first-degree murder in KC's death though his motive is currently unclear. "KC" was the mother of two children – a 9-year-old daughter and a 7-year-old son from a previous relationship.
McClanahan also had charges filed against him for kidnapping his 8-year-old son from another relationship at his school in Maricopa County, Arizona, on October 3. The boy's mother found McClanahan the following day and demanded the boy back as she is his custodial parent, however, McClanahan refused forcing her to obtain a court order.
He still refused to return the boy to his mother's care and was found by police on October 12.  He was then arrested on a fugitive warrant and locked up in Salt Lake City Jail where he paid $150,000 bail on October 19 and was released. The boy was returned his mother upon McClanahan's arrest. He has been charged with first-degree felony child kidnapping in this case.
McClanahan is due to be in court next week to begin the long road to address the multiple charges levied against him. At this time bond has not been granted.
FOLLOW us on Facebook at Nation In Distress!
Dean James III% AMERICA'S FREEDOM FIGHTERS
Copyright 2017 Americas Freedom Fighters/ AFF Media. All rights reserved. This material may not be published, broadcast, rewritten or redistributed without expressed permission.
Please share this on Facebook and Twitter!
Facebook Has Banned Us!
The leftists at Facebook decided they didn't like our message, so they removed our page and are censoring us. Help us fight back and subscribe to our newsletter so that you can stay up-to-date with everything Facebook doesn't want you to see!
Disqus Comments