Sassy Liberty AMERICA'S FREEDOM FIGHTER –
President-elect Donald Trump is hitting back at the Obama regime regarding its public witch hunt into the exposure of the Democrats and their shady dealings during the election.
ADVERTISEMENT - STORY CONTINUES BELOW
"If Russia, or some other entity, was hacking, why did the White House wait so long to act?" he asked on Twitter on Thursday. "Why did they only complain after Hillary lost?"
take our poll - story continues below
Whom do you consider to be the most corrupt Democrat Politician?
Completing this poll grants you access to America's Freedom Fighters updates free of charge. You may opt out at anytime. You also agree to this site's Privacy Policy and Terms of Use.
ADVERTISEMENT - STORY CONTINUES BELOW
Those are excellent questions — WHY would Russia ONLY hack the Democrats? Why not the Republicans as well? Why is this coming up now? Why were the hacking claims not made during the election? Why is it that they keep claiming this is a hack when it was a leak? Those are two VERY different things. Wikileaks denies it. Project Veritas even backed up their story with other instances of fraud.
What about the fact that only the leak itself is being called into question — the Leftist Mainstream Media has YET to address the actual content and the corruption, fraud, lies, and flat out illegal activities exposed.  No, those issues continue to be UNaddressed, while the millions of Americans that actually DID vote for Trump are being made to sound like automatons that allow the Russians to think for us, rather than knowing our own minds.
ADVERTISEMENT - STORY CONTINUES BELOW
Perhaps Hillary should question WHY it was such a threat to democracy when President-elect Trump was asked about conceding the election if he lost. I guess that's different now that the shoe is on the other foot right Hillary?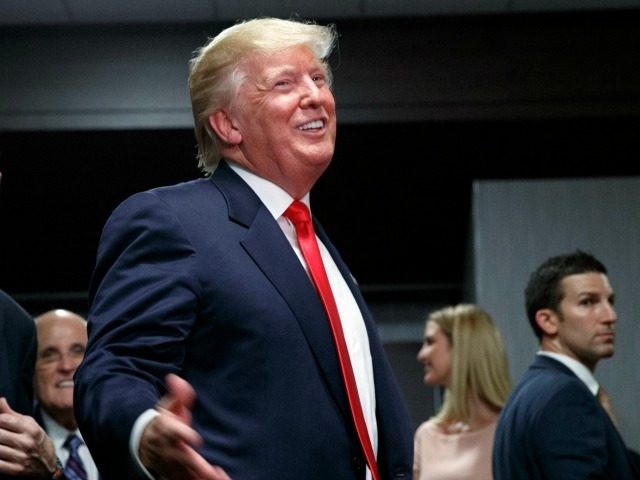 There is actually no new information leading the CIA to its conclusion. The New York Times reports: "The C.I.A.'s conclusion does not appear to be the product of specific new intelligence obtained since the election, several American officials, including some who had read the agency's briefing, said on Sunday. Rather, it was an analysis of what many believe is overwhelming circumstantial evidence — evidence that others feel does not support firm judgments — that the Russians put a thumb on the scale for Mr. Trump, and got their desired outcome."
The FBI also disagrees with the CIA's conclusions about Russia's motives. "While lawmakers were seemingly united on the need to present a strong bipartisan response, the FBI and CIA gave lawmakers differing accounts on Russia's motives.  FBI Director James Comey  has even stated to President-elect Trump there was NO credible evidence the Russians influenced the outcome of the 2016 presidential election. The FBI director went on to say his agency is not the only one that has reached the same conclusion according to Newsmax.
According to Comey, no proof of a Russian hack into the DNC email system has been presented and the ONLY member of the entire United States intelligence community who felt it was appropriate to point a finger at the Russians was CIA Director John Brennan.
In other words, Brennan only decided after Trump won that the accusation was worth making and many of these liberal snowflakes are content to regurgitate Hillary's words claiming 17 government agencies have confirmed Russian interference — umm REALLY??
The "17 agencies that actually confirmed" it was the Russians? Well, it turns out that was one guy, namely DCI James Clapper: the head of US intelligence. The same man who committed perjury before congress after his NSA surveillance program was leaked.
Once again WHY is the origin of the leak only being discussed and not the wrong doing it uncovered? Why is Obama and his regime doing his level best to delegitimize a Trump presidency?  WHAT are they so terribly afraid of? Obama is literally doing everything in his power to make things as difficult as possible for a Trump transition into leadership.
Obama couldn't stand to see Trump's historic rally continue on much longer so his buddies at the Federal Reserve raised interest rates according to Bloomberg. Controlling the interest rates and refusing to raise them, artificially propping up the American economy is what has kept Obama's "fake economy" on life support for nearly 8 years. Now with an incoming Trump presidency, multiple American companies have announced plans for new jobs and investments in the American economy and the stock market is doing well.  Yet, Obama's answer is to raise interest rates for the first time this year and the second time in ten years.
Just a few days ago, Obama himself is quoted as stating there was nothing explosive in the hacked DNC emails and it was all fairly routine stuff.  I guess if you are on the left colluding with the media to steal the Democratic nomination in spite of how the people actually voted and feeding questions to candidates prior to debates is business as usual.
If all this so-called Russian hack exposed was "fairly routine stuff" as Obama claims, then how exactly did that affect the election results and why are leftists calling for everything from a new election to intelligence briefings for electors as a result? If it's business as normal, why are bills being presented to combat so-called "fake news" in a clandestine effort to censor any thoughts or ideas counter to the approved government stance on a topic? Why is Obama raising interest rates for only the second time in ten years and relying solely upon the conjecture of James Clapper, a man that already perjured himself before Congress?  Why is Mike Morrell claiming that this fictitious hack is the equivalent of 9/11, a man that resigned from CIA in disgrace after falsely claiming that Benghazi was the result of some YouTube video? All of the facts presented side by side truly makes you wonder WHAT exactly is Obama trying to accomplish in his last days in office and what is his purpose in making such a concerted effort to delegitimize a Trump presidency?
I VOTED FOR DONALD TRUMP AND TOGETHER WE WILL MAKE AMERICA GREAT AGAIN!
Dean James III% AMERICA'S FREEDOM FIGHTERS
 Please share this on all Social Media!
Facebook Has Banned Us!
The leftists at Facebook decided they didn't like our message, so they removed our page and are censoring us. Help us fight back and subscribe to our newsletter so that you can stay up-to-date with everything Facebook doesn't want you to see!
Disqus Comments