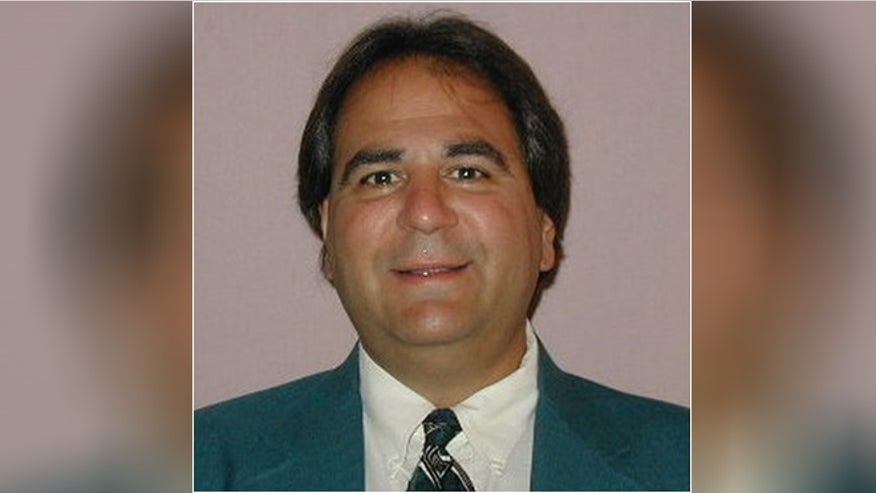 Nevada dad John Eppolito got a bad case of sticker shock when he asked state education officials to see the permanent records of his four children.
He was told it would cost $10,194.
A Lake Tahoe-area real estate agent by trade and a fierce opponent of Common Core, Eppolito was concerned about Nevada's recent decision to join a multi-state consortium that shares students' data. He wanted to know exactly what information had been compiled on his school-age kids. But state officials told him he would have to pay fees and the cost of programming and running a custom report.
ADVERTISEMENT - STORY CONTINUES BELOW
"The problem is that I can't stop them from collecting the data," Eppolito told FoxNews.com. "I just wanted to know what it [collected data] was. It almost seems impossible. Certainly $10,000 is enough reason to prevent a parent from getting the data."
"This data is for everyone except the parents. It's wrong."- John Eppolito
Nevada has spent an estimated $10 million in its seven-year-old System of Accountability Information in Nevada, known as SAIN. Data from county school systems is uploaded nightly to a state database, and, under the new arrangement, potentially shared with other counties and states. But Eppolito wonders why the state is collecting data that parents can't even view.
"This data is for everyone except the parents," Eppolito said. "It's wrong."
ADVERTISEMENT - STORY CONTINUES BELOW
According to the federal Family Educational Rights and Privacy Act (FERPA), parents have the right to review their kids' records. Small fees are allowed to be issued for records unless they in any way prevent them from obtaining them.
"Unless the imposition of a fee effectively prevents a parent or eligible student from exercising the right to inspect and review the student's education records, an educational agency or institution may charge a fee for a copy of an education record which is made for the parent or eligible student," reads a section of the act. "An educational agency or institution may not charge a fee to search for or to retrieve the education records of a student."
According to the regulations, the requests and its criteria apply to "Any state educational agency and its components."
The Nevada Department of Education attempted to justify the hefty price tag for viewing copies of student records in a response to Eppolito.
"Because the SAIN system is not designed to create reports that display individual student data in a readable format, the parent was initially told that the requested reports do not exist and cannot be produced," reads the sheet viewed by FoxNews.com "Upon continued insistence from the parent, [Nevada Department of Education] staff assessed how much programming time would be required to write new queries and develop a data table to create readable reports for the parent. Staff determined that it would take at least 3 weeks (120 hours) of dedicated programming time to fulfill the parent's request. At the applicable wage rate of $84.95/hour, the requested work resulted in a $10,194 price tag."
Eppolito, who leads the group Stop Common Core Nevada, is suspicious that the collection and sharing of data could be related to Common Core, the national education standard being pushed by Washington which has drawn the ire of parents and grassroots groups across the country. Indeed, the federal government has been working to expand the amount of data on individual students, according toEAG News, an education watchdog group that claims data gathering systems like SAIN have been sprouting up in states across the country in recent years. Eppolito believes his experience is part of the move away from local and parental control of education.
Joy Pullmann, an education research fellow with the Heartland Institute, agreed.
"We have witnessed a shift in thinking about government from one that serves at the pleasure of citizens and to do their bidding, to one that considers its role to manage the populace," Pullmann told FoxNews.com. "That's why states are constructing large data systems to collect information about children from birth. It is, obviously, impossible for parents to control what schools and government are doing with their children if they can't even find out because it's so costly.
"This is a danger spot that most parents and the public are unaware of, and the longer they are unaware, the more damage will be done to their family privacy and control over their kids' education," Pullman added.
The Nevada Department of Education has requested a legal opinion on how it is required to respond to student data records requests from parents.
"In response to concerns about privacy and security of student data, staff at the Nevada Department of Education has reviewed the department's student privacy and data security practices," spokeswoman Judy Osgood told FoxNews.com. "As a result of that review, the department developed or updated a number of documents that can be found on the NDE web page dedicated to student data privacy."
For now, the cost of obtaining student records has not changed, Osgood said.
 Perry Chiaramonte    VIA FOX NEWS
Facebook Has Banned Us!
The leftists at Facebook decided they didn't like our message, so they removed our page and are censoring us. Help us fight back and subscribe to our newsletter so that you can stay up-to-date with everything Facebook doesn't want you to see!
ADVERTISEMENT - STORY CONTINUES BELOW
take our poll - story continues below
Whom do you consider to be the most corrupt Democrat Politician?
Completing this poll grants you access to AFF updates free of charge. You may opt out at anytime. You also agree to this site's Privacy Policy and Terms of Use.
Disqus Comments