Sassy Liberty AMERICA'S FREEDOM FIGHTERS –
After yesterday's hit piece full of conjecture and innuendo, the Washington ComPost sunk to all new lows in their personal bias today with the announcement that none other than John Podesta himself will be joining their team of henchmen for the Democratic party.  
Apparently, there isn't enough propaganda in Washington, D.C. and Podesta thought he needs to get his hooks in as the Clinton's own personal spin doctor to join the Opinion section as a contributing columnist.
ADVERTISEMENT - STORY CONTINUES BELOW
WaPo says of Podesta's credentials –
John Podesta served as Chief of Staff to President Bill Clinton and as a counselor to President Barack Obama. He is the founder and board member of the Center for American Progress, a liberal think tank in Washington, D.C. He is also a visiting professor of law at the Georgetown University Law Center. 
They forget to mention that John Podesta himself may have had more dealings with Russia than President Trump himself or anyone in his administration. Podesta may have violated federal law by failing to disclose the receipt of 75,000 shares of stock from a Kremlin-financed company when he joined the Obama White House in 2014.
ADVERTISEMENT - STORY CONTINUES BELOW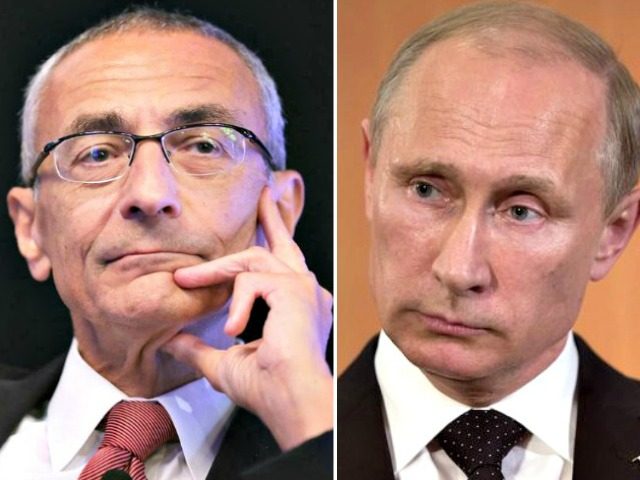 The Washington Post also conveniently forgets to mention that funding for the Center for American Progress comes directly from George Soros himself. Podesta was also a member of the ACORN advisory board, another Soros-funded entity.
It seems once again the Washington Post lives down to expectations with hiring a known liar, one caught in writing no less, that this particular media outlet has proven it is willing to front for against all objections, against all truth, facts, and reason. They keep trying to tell us it's all in our head – the blinders are off now and we no longer have to bother wondering if the Washington Post is just trying to gaslight us. We know that for sure up front. Podesta is a bought and paid for communist, funded by Soros, bent on the destruction of America as we know it.
Source- AFF
Copyright 2017 Americas Freedom Fighters/ AFF Media. All rights reserved. This material may not be published, broadcast, rewritten, or redistributed.
Facebook Has Banned Us!
The leftists at Facebook decided they didn't like our message, so they removed our page and are censoring us. Help us fight back and subscribe to our newsletter so that you can stay up-to-date with everything Facebook doesn't want you to see!
ADVERTISEMENT - STORY CONTINUES BELOW
Disqus Comments