Sassy Liberty AMERICA'S FREEDOM FIGHTERS – 
Much of the leadership in New York City takes its cues from Mayor Bill de Blasio and his lack of respect for the New York City Police Department has not gone unnoticed. Therefore the words of NYC Police Commissioner James O'Neil at the funeral of a fallen officer came as a shocking surprise.
O'Neil brought to the forefront with his comments the utter hypocrisy of the Black Lives Matter movement and its supporter and how their actions have shown over and over again how it's clear that only SOME black lives matter, other black lives not so much.
take our poll - story continues below
Completing this poll grants you access to AFF updates free of charge. You may opt out at anytime. You also agree to this site's Privacy Policy and Terms of Use.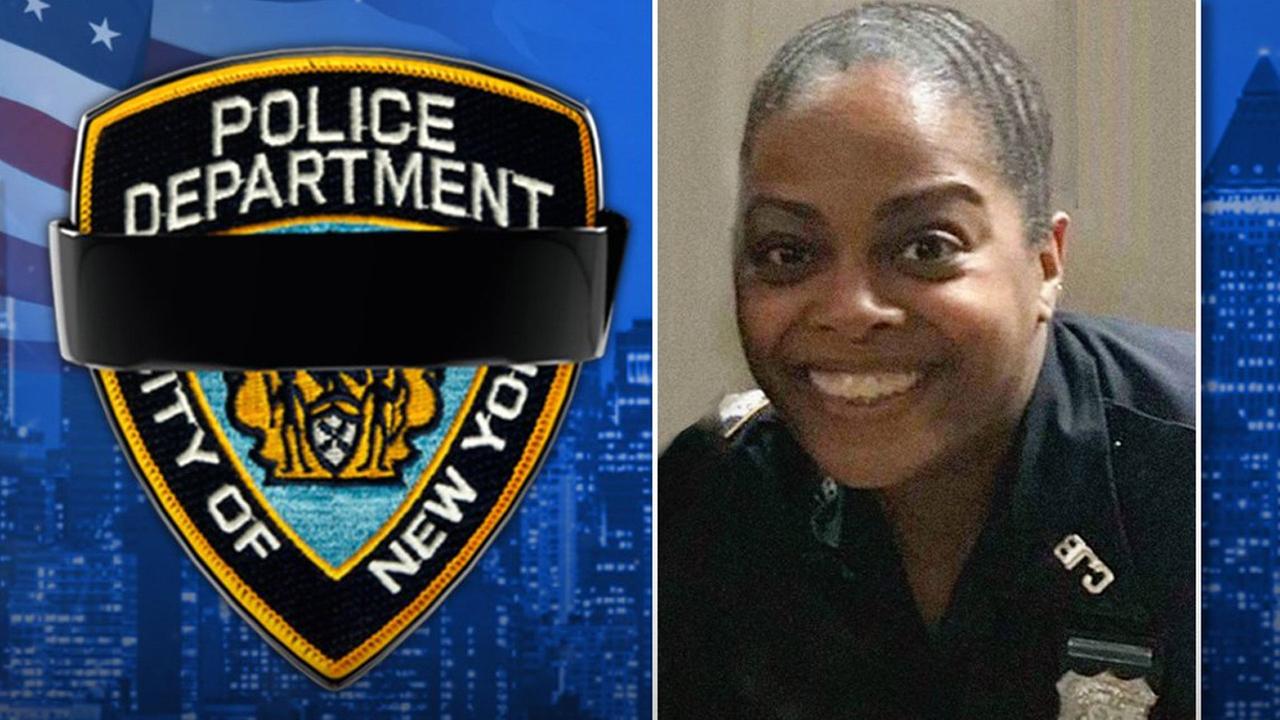 ADVERTISEMENT - STORY CONTINUES BELOW
O'Neil spoke publicly at the funeral of fallen NYPD Officer Milosotis Familia.  Officer Familia was a decorated officer, a mother of three, and a black woman. Yet for all their lauded care and concern over the lives of black men and women being killed in America, the group was suspiciously silent.
There were no protests, no signs, no riots, no blocked traffic and most of all no chants in the streets screaming "No justice, no peace."   Where is justice for Officer Familia who was executed in her in her patrol car early on July 5 for no reason? The truth of O'Neil's words could not be denied.
Those celebrities and politicians claiming to be "woke" while attempting to locate the nearest camera when a police officer kills a thug like Michael Brown in the line of duty have been strangely absent following the murder of Officer Familia.
O'Neil stated –
"Let me tell you something. Regular people sign up to be cops. They sign up for this job of protecting strangers, knowing there are inherent risks. But not one of us ever agreed to be murdered in an act of indefensible hate. Not one of us signed up to never return to our family or loved ones.

So, where are the demonstrations for this single mom, who cared for her elderly mother and her own three children?"
"NYPD Police Commissioner is applauded at slain cop's funeral: "Where are the demonstrations for this single mom…why is there no outrage?""
NYPD Police Commissioner is applauded at slain cop's funeral: "Where are the demonstrations for this single mom…why is there no outrage?" pic.twitter.com/11fTjy38Du

— ABC News (@ABC) July 11, 2017

Where is the justice for Officer Familia?  Where is the justice for her three children that will now grow up without their mother?  Where is the justice for Officer Familia's elderly mother that has now just buried her child?
It seems that THIS black life – one that lived and served to the best of her ability – will go unnoticed and unacknowledged by the very group that proclaims that "black lives matter." I am here to say her life DOES matter, as a mother, a daughter, and a keeper of peace? Her life was not lost in vain when she was executed merely for the badge she wore and the oath she took to uphold the law.
[h/t – Conservative Tribune]
FOLLOW us on Facebook at Nation In Distress!
Copyright 2017 Americas Freedom Fighters/ AFF Media. All rights reserved. This material may not be published, broadcast, rewritten or redistributed without expressed permission.
Facebook Has Banned Us!
The leftists at Facebook decided they didn't like our message, so they removed our page and are censoring us. Help us fight back and subscribe to our newsletter so that you can stay up-to-date with everything Facebook doesn't want you to see!