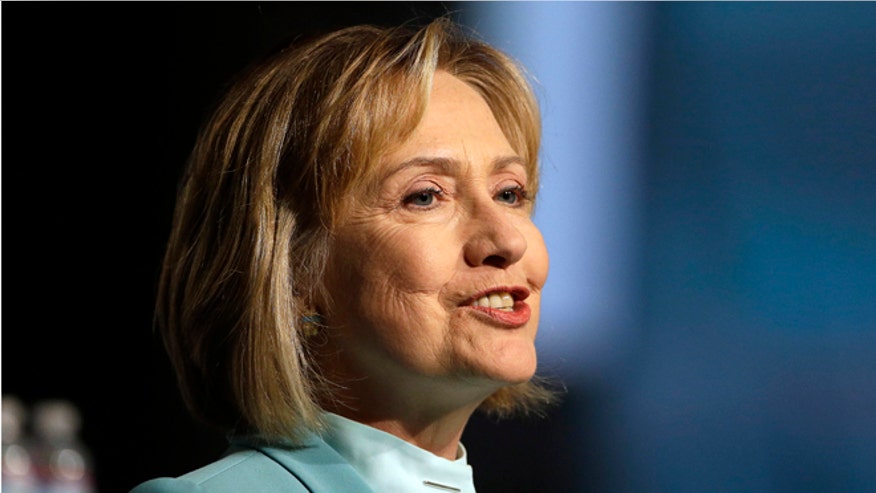 Former Bush administration adviser Karl Rove on Sunday cautioned Republicans against a 2016 presidential election strategy that focuses too much on the political history of potential Democratic front-runner Hillary Clinton.
Rove told "Fox News Sunday" he was uncertain whether revisiting Clinton and husband Bill Clinton's years in the White House would help Republicans win the presidency.
"It may," said Rove, now a "Fox News" contributor. "But the trouble for Republicans is it's easier to say what you're against than what you are for."
Republicans have tried to knock down a Clinton candidacy essentially since she resigned from her post in February 2013 as secretary of state.
And the campaign appears to have increased in recent weeks with the publication of historical, academic documents portraying her as "ruthless" and  Kentucky GOP Sen. Rand Paul questioning whether former President Clinton should be allowed to return to the White House, considering his behavior with intern Monica Lewinsky.
Also on Sunday, 2012 GOP presidential nominee Mitt Romney warned against attacking the Clinton political legacy.
"I don't think Bill Clinton is as relevant as Hillary Clinton," he told NBC's "Meet the Press."
This is not the first time Republicans have been targeted for criticizing something or somebody instead of proposing their own ideas, most recently with ObamaCare.
"It's more important to say what you're for," Rove continued. "Anyone taking on Hillary Clinton — Democrat or Republican — had better focus on what they're for to contrast implicitly against Hillary."
Still, he argued that Clinton's roughly four-year tenure as secretary of state is relevant and fair game, particularly her role in the fatal 2012 terror attacks on a U.S. outpost in Benghazi, Libya.
"There are lots of unanswered questions, and they will continue to be an issue," Rove said. "Families [of the victims] want answers. The questions won't go away until the questions are answered."
Ted Strickland, a Democrat and former Ohio governor, said Americans should refer to a bipartisan Senate Intelligence Committee report that he suggested shows Clinton wasn't responsible for the security lapses that in part led to the deaths of four Americans in Benghazi.
"This should be about the future and not a rehashing of the past," said Strickland, who has helped lead the political attack against New Jersey Gov. Chris Christie, a potential top GOP presidential candidate.
VIA FOX NEWS
'LIKE' US ON FACEBOOK TOO!
Facebook Has Banned Us!
The leftists at Facebook decided they didn't like our message, so they removed our page and are censoring us. Help us fight back and subscribe to our newsletter so that you can stay up-to-date with everything Facebook doesn't want you to see!
Disqus Comments