Sassy Liberty AMERICA'S FREEDOM FIGHTERS –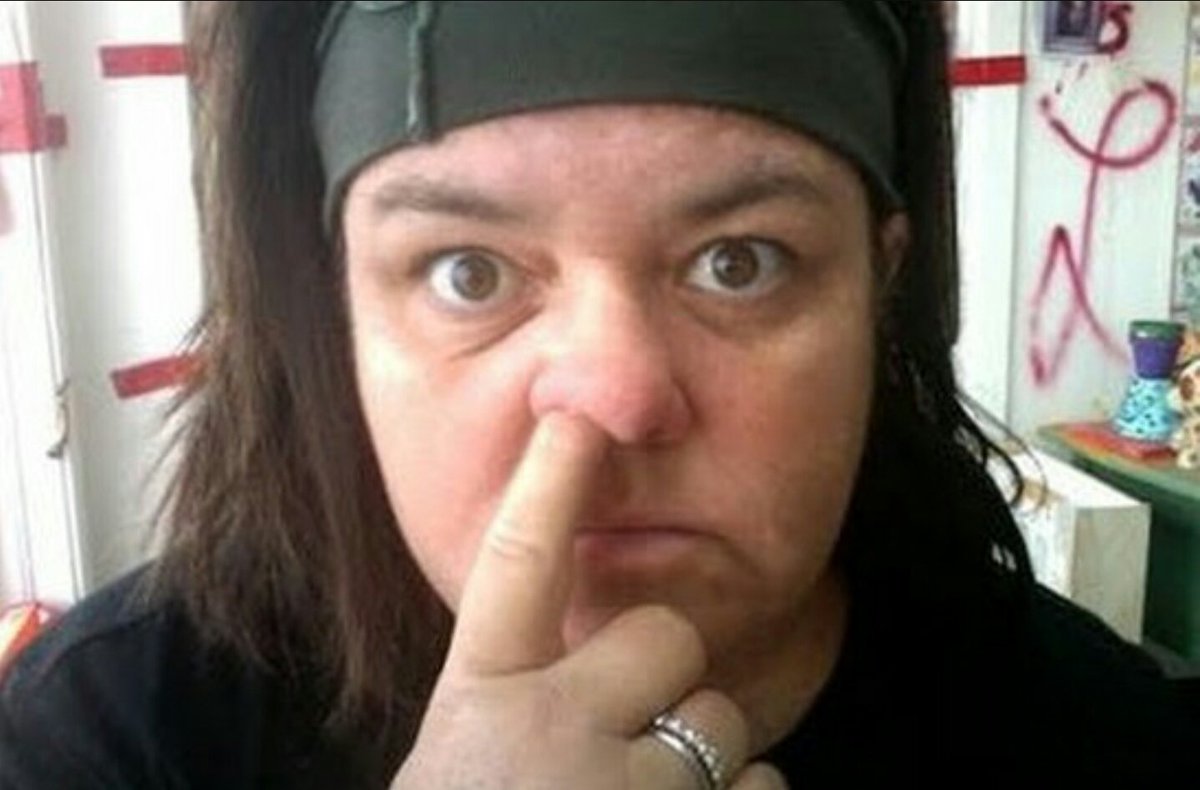 The dictatorial desires of the progressive left Democrats continue to be revealed. Rosie O'Donnell is now sinking to all new lows, even for her taking her epic crazy to all new levels.  This crazy broad is now calling for Martial Law on Twitter (in all caps no less) to stop the inauguration of President-elect Donald Trump on January 20th.
ADVERTISEMENT - STORY CONTINUES BELOW
Sore loser liberal celebrities are having a very difficult time accepting the results of November's election and they simply will not allow the topic to drop.  Instead, Rosie, like Meryl Streep and many others of the out of touch Hollywood crowd, continue to try to ram their opinions down the throats of freedom loving Americans.  Rosie's Wednesday Tweet is just the latest example of such.
take our poll - story continues below
Whom do you consider to be the most corrupt Democrat Politician?
Completing this poll grants you access to America's Freedom Fighters updates free of charge. You may opt out at anytime. You also agree to this site's Privacy Policy and Terms of Use.
Twitchy called Rosie out for her idiocy in epic fashion, stating –
ADVERTISEMENT - STORY CONTINUES BELOW
Rosie O'Donnell had already been calling for the inauguration to be delayed, but she's now taken desperation to a height so close to the sun it would vaporize steel instantly … who's up for declaring martial law until this whole "Russians hacked the election thing" is cleared up?
Of course, the irony seems to be passing many on the left by as they use their bully tactics.  The problem with Rosie's "proposal" is that martial law occurs when the Military takes over the government. Poll after poll show the military overwhelmingly supports Donald Trump. And you want military takeover? Who's the Nazi again?
ADVERTISEMENT - STORY CONTINUES BELOW
Heil @Rosie! I guess the irony of demanding military rule cuz u didn't get ur way in the election passed u by. Who's the Nazi again?

— Kara Beth (@SassyLiberty) January 12, 2017
Poor Rosie. She's so confused! She promised she would move out of the country if Trump won and she is still here in America, yelling about things she clearly doesn't understand. I thought your were leaving Rosie? Pack your bags and let the grown ups talk amongst themselves! Keep your word for once! You will have to stick with your original plan and leave the country if you want to avoid Trump being your President.
shut up you old has been. Nobody cares what you support! Why haven't you left the country yet?

— The Magic Rodent (@TheMagicRodent) January 12, 2017
God Bless.
Here's How To Be Sure To Continue Seeing Our Content On Facebook
TOGETHER WE WILL MAKE AMERICA GREAT AGAIN!
Dean James III% AMERICA'S FREEDOM FIGHTERS
 Please share this on all Social Media!
Facebook Has Banned Us!
The leftists at Facebook decided they didn't like our message, so they removed our page and are censoring us. Help us fight back and subscribe to our newsletter so that you can stay up-to-date with everything Facebook doesn't want you to see!
Disqus Comments