This brand new video just released by Seho Song shares more shocking news of what's going on to North Carolina's homeless; not only are they being ARRESTED for being HOMELESS but after being taken to FEMA camps, they are given a choice, take the RFID chip or get no benefits. Is THIS really how we want the 'new' America to be? What can be done to stop this sinister plan from unfolding all across the country, with the homeless and one day those with homes as this 'set up to fail' economic system continues to self-destruct? 
https://www.youtube.com/watch?v=nkH45-n5Dqw
ADVERTISEMENT - STORY CONTINUES BELOW
take our poll - story continues below
Whom do you consider to be the most corrupt Democrat Politician?
Completing this poll grants you access to America's Freedom Fighters updates free of charge. You may opt out at anytime. You also agree to this site's Privacy Policy and Terms of Use.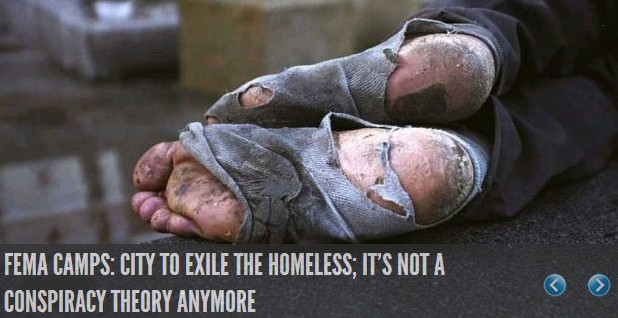 ADVERTISEMENT - STORY CONTINUES BELOW
Facebook Has Banned Us!
The leftists at Facebook decided they didn't like our message, so they removed our page and are censoring us. Help us fight back and subscribe to our newsletter so that you can stay up-to-date with everything Facebook doesn't want you to see!
ADVERTISEMENT - STORY CONTINUES BELOW
Disqus Comments