Sassy Liberty AMERICA'S FREEDOM FIGHTERS – 
Meanwhile, in this topsy-turvy mixed up world we live in right now, a far-left activist named "Reality Leigh Winners" somehow received clearance to work for the National Security Agency, which she allegedly proceeded to rob of classified material in the name of the so-called anti-Trump "Resistance."  Winners was born Sara but changed her name to Reality in an apparent identity crisis.  She was hired in February and it seems four months after being employed she decided to leak?
Isn't that just….interesting.
A former US Air Force linguist who speaks Pashto, Farsi, and Dari,  she was a huge fan of the Iranian Foreign Minister Javad Zarif, tweeting at him her intentions to stand with Iran against America
ADVERTISEMENT - STORY CONTINUES BELOW
 "There are many Americans protesting U.S. government aggression towards Iran. If our Tangerine in Chief declares war, we stand with you!"
take our poll - story continues below
Whom do you consider to be the most corrupt Democrat Politician?
Completing this poll grants you access to AFF updates free of charge. You may opt out at anytime. You also agree to this site's Privacy Policy and Terms of Use.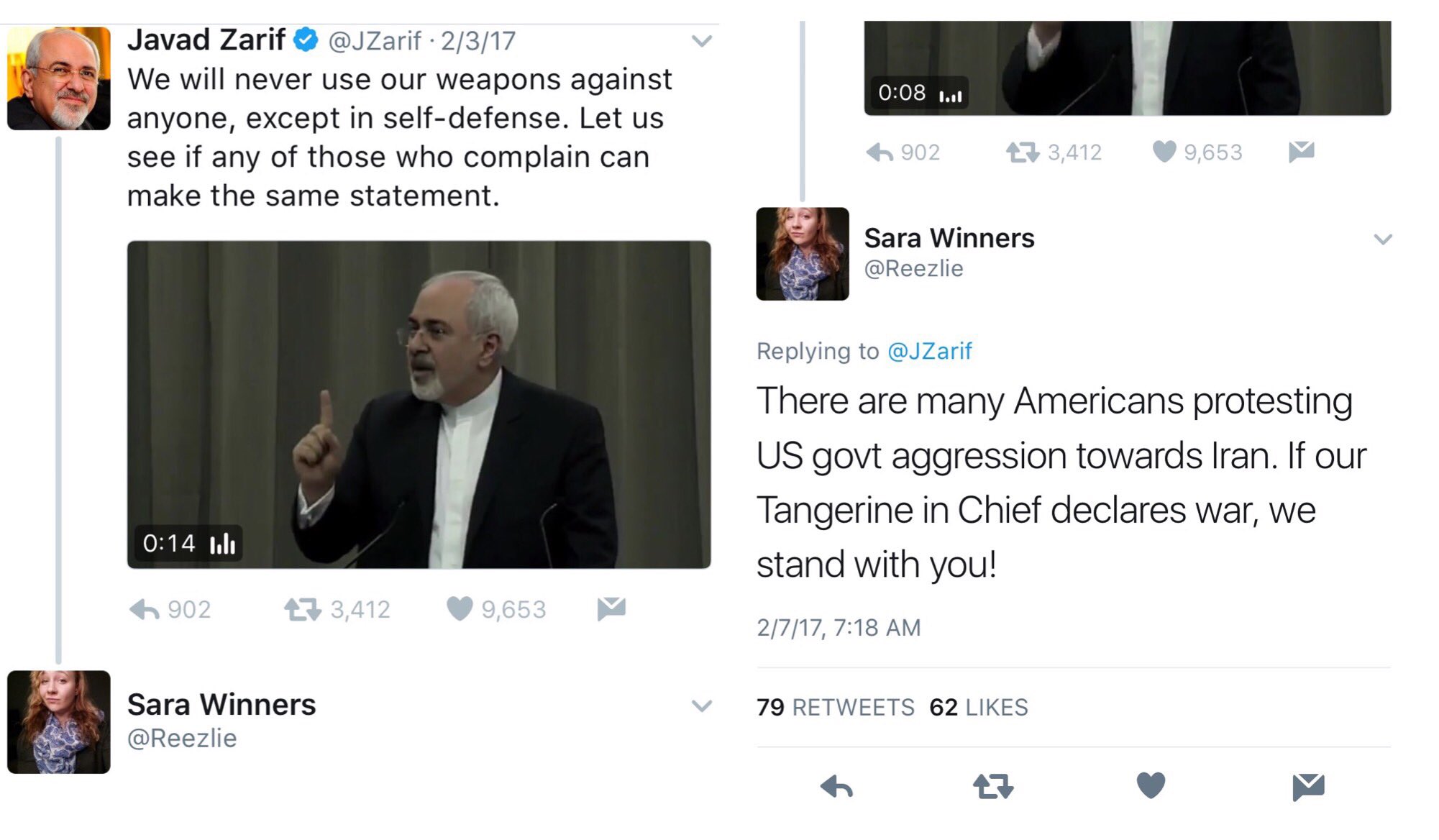 ADVERTISEMENT - STORY CONTINUES BELOW
Winners also was a great supporter of the climate change hysteria and the radical hate group known as Black Lives Matter.  Shaun King aka Talcum X sang her praises about what a "courageous young woman" she is for her acts of espionage against the American people.
So let me see if I've got this right….
A White House leaker with an identity crisis breaks the law and is praised by a "Black Lives Matter" leader who isn't even black with an even bigger identity crisis.  All from the same looney left that thought the likes of Wikileaks were akin to evil incarnate for daring to bring to light the crimes of Hillary Clinton, John Podesta, the DNC and others. I guess leakers are only okay when they serve your purposes and clearly some don't understand the difference between a whistleblower and out and out treason.
ADVERTISEMENT - STORY CONTINUES BELOW
I do not see this as only leaking classified material.  In my opinion, this should be considered espionage and treason. Reality did not have a need-to-know.  She accessed classified information she did not have permission to access. This breach is enormous.  This girl is no Edward Snowden.
Source- AFF 
FOLLOW us on Facebook at Nation In Distress!
Copyright 2017 Americas Freedom Fighters/ AFF Media. All rights reserved. This material may not be published, broadcast, rewritten or redistributed without expressed permission.
Facebook Has Banned Us!
The leftists at Facebook decided they didn't like our message, so they removed our page and are censoring us. Help us fight back and subscribe to our newsletter so that you can stay up-to-date with everything Facebook doesn't want you to see!
Disqus Comments